There are lumps, bumps, cracks and giant crevasses you can stand your whole foot in.
Anyone who frequents Brooklyn's Broadway between Flushing and Jamaica Avenues knows the road is full of hazards that could see you dink your vehicle, bounce off your bike or even twist an ankle crossing the road.
Now â€" after decades of Broadway simply deteriorating â€" three Brooklyn community boards are banding together to finally push to get the roadway reconstructed.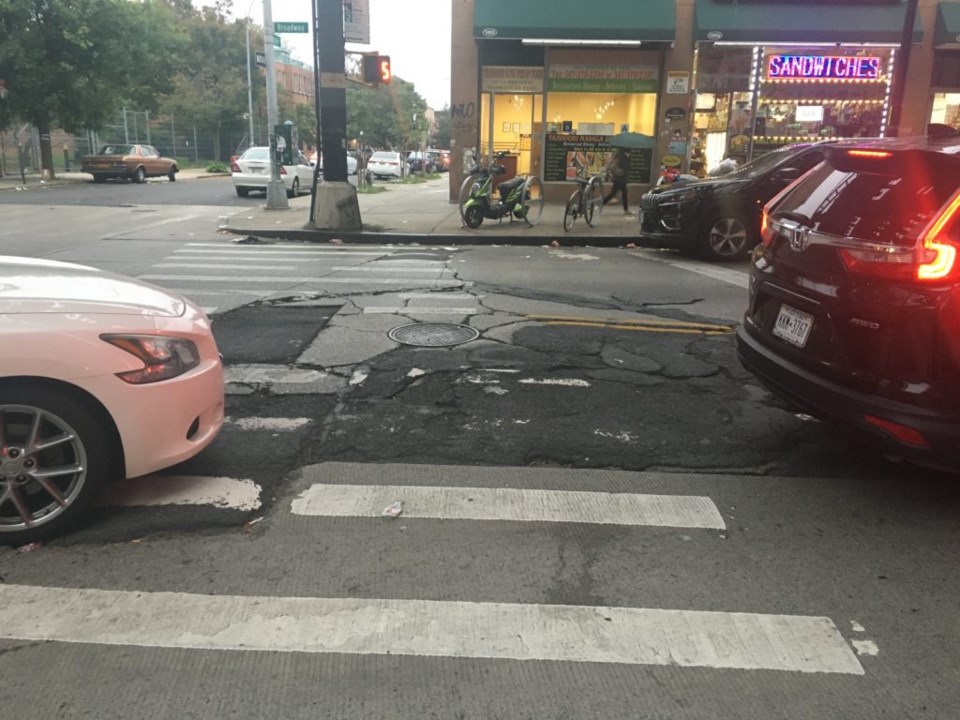 Community Boards 3, 4, and 16 all want the road fixed, and are planning to let officials know it's a priority in the upcoming budget process this month.
"It's dangerous for everyone," Community Board 3 District Manager Henry L. Butler said of the road. "You can't call yourself a top-notch city and have a commercial roadway looking like that.
"There's more than one Broadway in NYC. And we want our Broadway to be like the Broadway in Manhattan."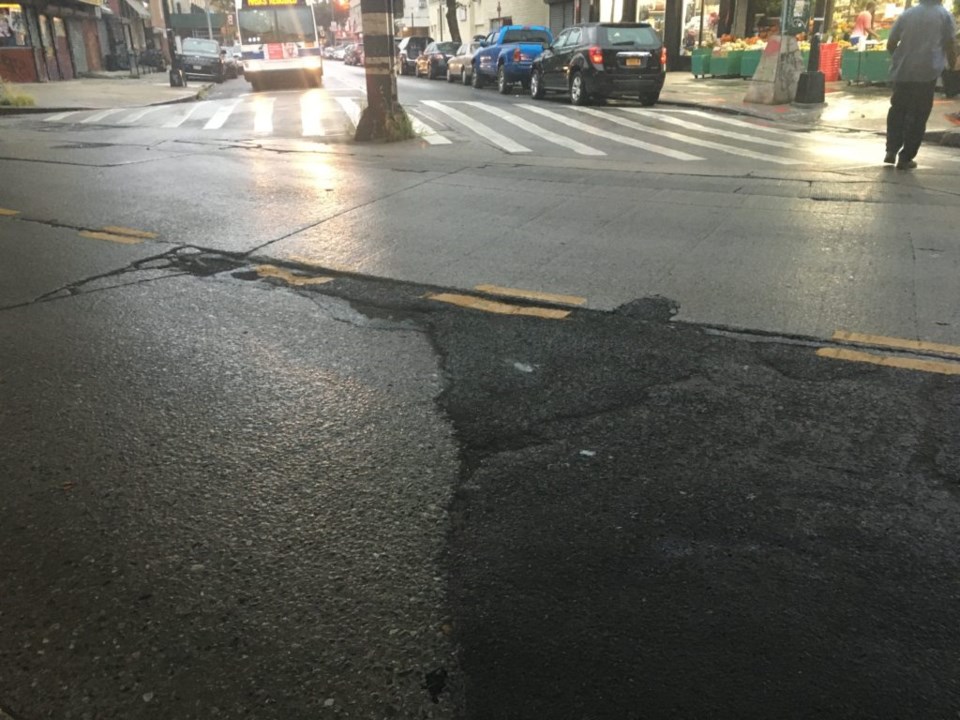 A long time coming
Brooklyn's Broadway runs through Community Board 1 on the west, through Community Boards 3 and 4, to the south and north, and Community Board 16 to the east.
Despite this, only CB1 has seen any recent repairs to the road.
Apart from piecemeal bandaid-fixes, district managers from Community Boards 3, 4, and 16 say Broadway has not been reconstructed in their areas for many years.
"I believe the last time there was a reconstruction project was in the 80s," Bushwick's Community Board 4 District Manager Celestina Leon said, as she pulled up archival material from old meetings on the "Broadway Reconstruction Project of 1986."
"That's a long time ago. For those of us who have walked, driven, biked along Broadway, we know that it needs to be redone."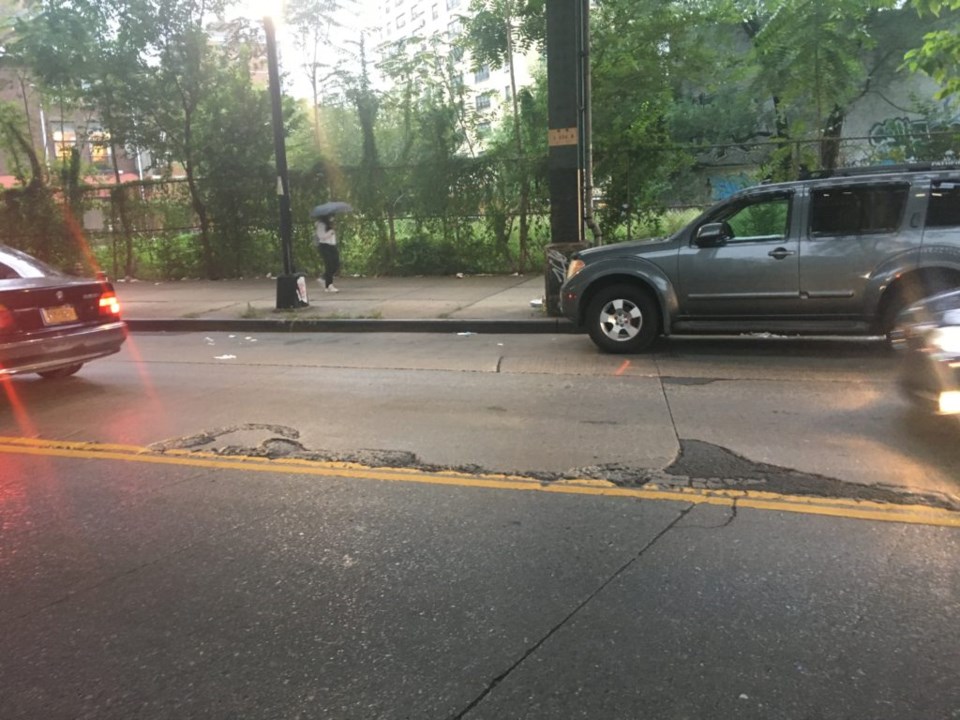 She said the issue had been on CB4's capital budget request list for more than 30 years, but it had always come down to a lack of resources and a lack of funding.
She also pointed to the stigma of talking about reviving Broadway, after the formerly-grand commercial corridor became the epicenter of looting, rioting and burning buildings amid the 1977 Blackout.
"It used to be the spot, the destination, the place people went to do what they needed to do," she said.
Since then, the area has been in a state of decline, with the roadway a stark reminder of the fact.
A big price tag
Due to the nature of the roadway as heavily trafficked, under the elevated train-line and other "nuances," reconstructing the road involves considerations that require "additional funding," the district managers said.
Like a motley patchwork quilt, the roadway seems to be slapped together with a range of different materials.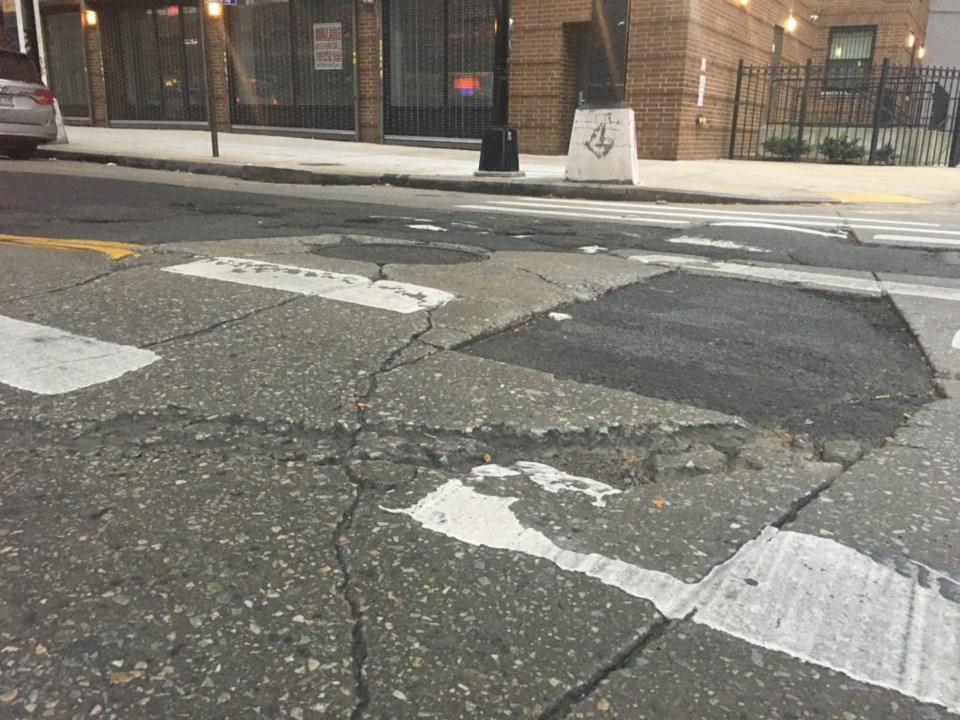 Giant slabs of concrete that don't quite meet, bumpy mounds of a pebbly-mix that appear randomly blobbed on the road, and then a softer, black material that seems to have tried to fill in some holes but then got squashed by the first tire that went over it.
It's likely a multi-million dollar price-tag to fix the mess.
"It's going to take major funding to really fix it the way it needs to be fixed, not patchwork it," Butler said. However, he added that the City has the money, it's just about it choosing to prioritize the project.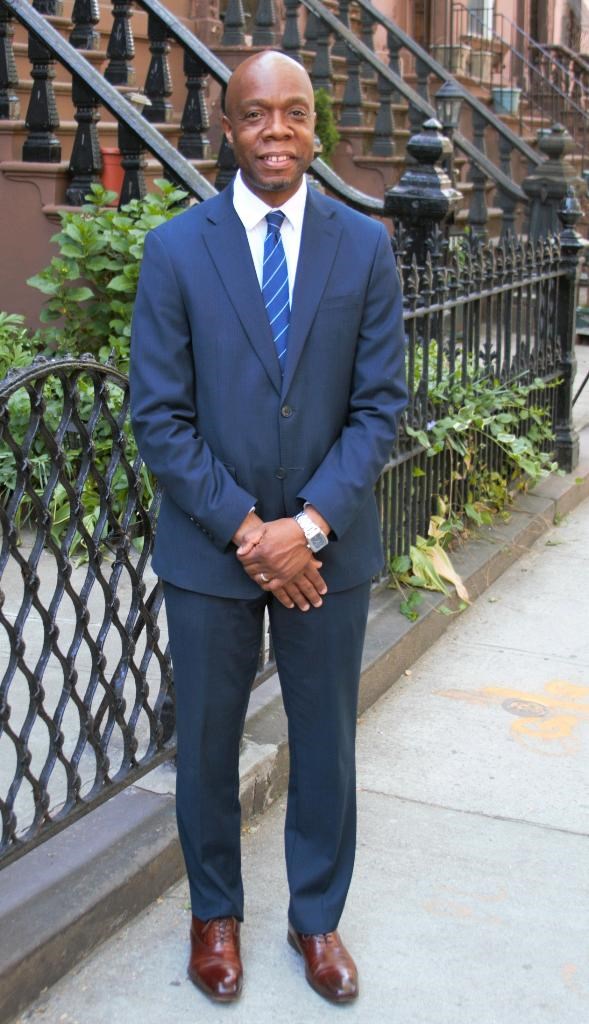 Fixing the roadway was vitally important because it's a major commercial corridor connecting three different communities, which buses, trucks, cars, bikes and pedestrians need to use frequently, Butler said.
"You can't have Broadway in that sort of condition and expect your commercial corridor to thrive economically," he said. "With that sort of roadway, people avoid going there."
Butler said the battle for Broadway was a slow process. Right now, he likened the boards to being in the dugout, trying to get the "batter's box" â€" so-to-speak â€" with the City and electeds.
However, the boards hope with a combined effort, and with the support of new local elected officials, it can finally become a priority.
What's next
In October, the district managers will be seeking the support of their boards ahead of submitting their 2023 budget requests to the City at the end of this month.
For most of the boards, affordable housing is the top priority, but they hope highlighting the need for repairs on Broadway will push elected officials to start thinking about that issue, too.
Especially as the City gets a fresh $22 billion injection of Federal funding.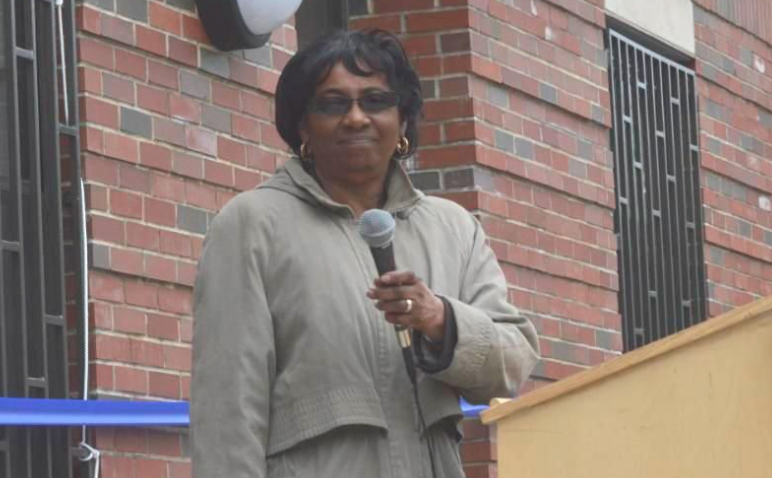 "We need constituents to speak out at our public hearings because these issues must be prioritized, and of course, like anything else, the squeaky wheel gets the oil," Community Board 16 District Manager Viola D. Greene-Walker said.
She said the area of Broadway running through Ocean Hill and Brownsville could have been neglected since the late 70s or early 80s, and any potholes are filled in with asphalt, not concrete.
"I would imagine that it's a great opportunity for the City, which is receiving federal funds, to use some of these federal funds to reconstruct roadways such as Broadway," she said.
Reynoso is listening
One person who already is listening is the incoming Brooklyn Borough President Antonio Reynoso.
Reynoso, who currently represents parts of Bushwick, Ridgewood and Williamsburg as Councilmember for the 34th District, said he could see the push turning into "one big fight in which all of the elected officials along the corridor are united."
"I believe that Borough Hall can be a central location for that kind of organizing to happen throughout Brooklyn."
Reynoso said he was involved with getting repairs done to Broadway on the Williamsburg side, and that it was unfortunate the Department of Transport didn't keep going down the street with the help of other elected officials.
"If you are from that area you know that the street's deteriorated and needs lot of help," he said.
"It's definitely something I'll be paying attention to and seeing if we can have a comprehensive redesign and reconstruction all the way down the the end of Broadway."
The Department of Transport did not respond ahead of this article being published, however BK Reader will be covering its response in Part 2 of this article series.
---
Part two of this series will look into what the City and local electeds plan to do with Broadway, and what local residents want to see.