On January 28, Albert De La Tierra got a disturbing phone call.
While away in California to care for his sick mother, the Brownsville resident says he got a call from his fiancée advising him the entire contents of his apartment appeared to have been placed on the sidewalk for garbage pick-up.
And, according to a lawsuit filed last week against his landlord, when he returned a few days later, he discovered he'd been shut out, the locks changed.
When he finally got back inside with the help of the NYPD, he says discovered the apartment empty and under renovation.
"Due to the [the landlord's] actions, [De La Tierra] has been left and remains traumatized, heartbroken, and defeated," the lawsuit says.
"All of his personal property were thrown out like trash and his apartment no longer feels like a home.
An offer
De La Tierra filed the lawsuit against his landlord Yechiel Weinberger and Rockaway 154 LLC on July 14.
In 2015, Weinberger was named the third-worst landlord in the city by then-Public Advocate Letitia James.
She said, at the time, the landlord owned nine buildings in Brooklyn with a combined 316 units across 11 buildings, and a total of 1,392 Department of Housing Preservation violations and 52 Department of Buildings complaints.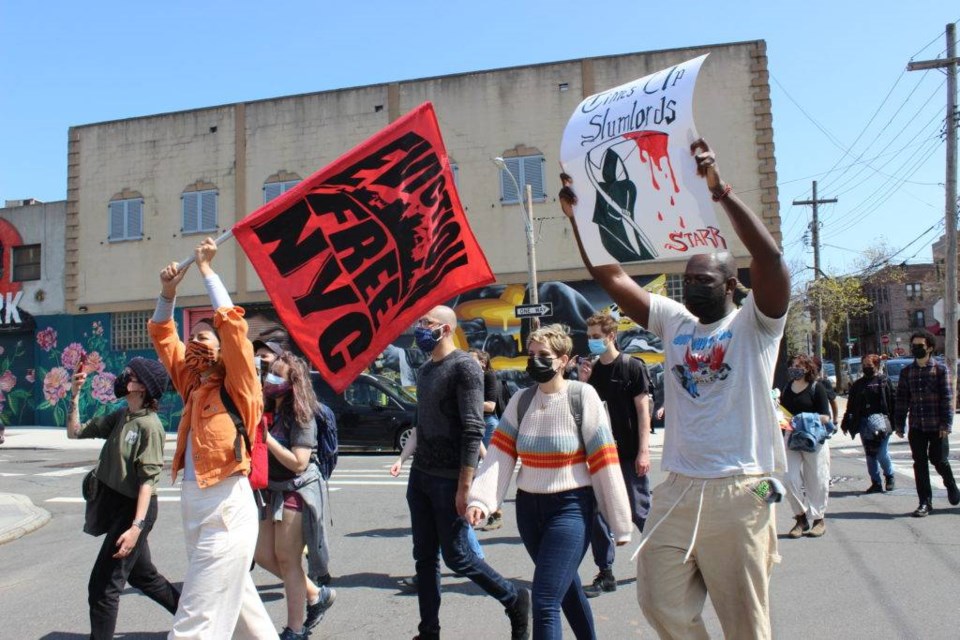 De La Tierra's alleged ordeal started when he became unemployed in late 2019 and fell behind on rent, his lawsuit states. His apartment at 196 Rockaway Parkway was rent stabilized, and he paid $1,118 per month.
He said in August 2020 Weinberger called him and offered him a buyout of his tenancy and waiver of his rental arrears if he left the apartment and handed in the keys. De La Tierra declined.
Illegal lockout?
In January, the Brownsville tenant told Weinberger he had to travel to California to take care of his sick mom, but that he would be back, the lawsuit says.
However, at the end of the month, his partner went to the apartment to find the contents of De La Tierra's apartment on the curb.
"All his furniture, clothes and other belongings had been removed by the defendants and placed on the sidewalk for garbage pick-up," the lawsuit states.
When De La Tierra returned, he found he'd been locked out, and so he contacted the police. In the meantime, he crashed with a neighbor.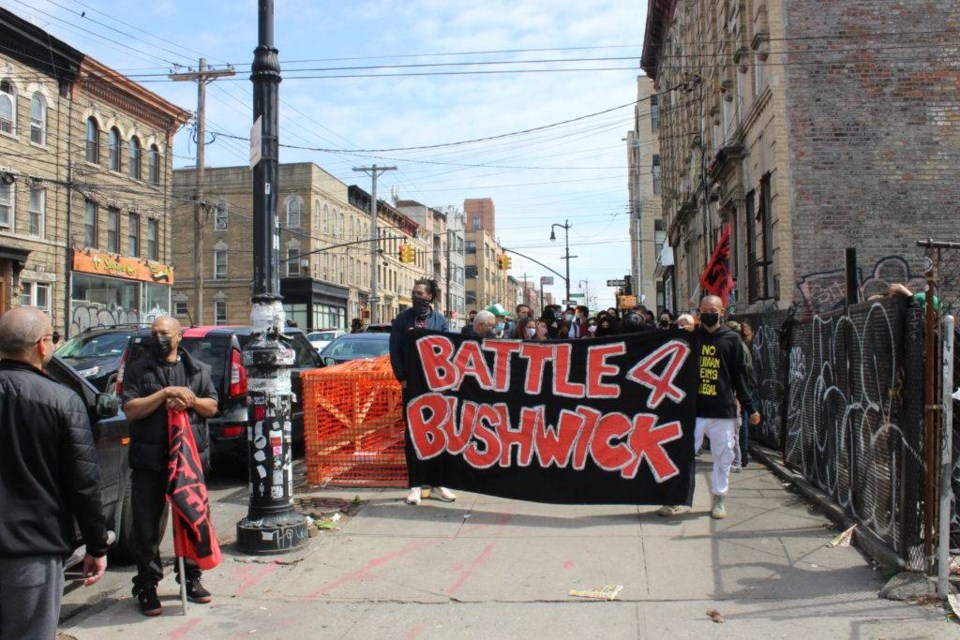 The NYPD told the landlord to let de La Tierra back into his apartment, and when that didn't happen, they told him to get a locksmith to get back in.
Inside, he discovered his apartment was being renovated. His furniture had been disposed of and the electricity and gas were switched off.
"Plaintiff was frustrated and distraught because all of his personal items gone, including letters from his children," the lawsuit alleges.
De La Tierra says Weinberger told him he locked him out because of allegations of prostitution and drug dealing in the apartment — both of which he denies.
However, even if a tenant is doing those things, a landlord still legally needs to start a special proceeding to remove a tenant for those reasons, he says.
Damages
De La Tierra says he is now forced to replace all of the items he amassed over the years, alleging the landlord threw out an estimated $35,000 worth of his stuff.
"Some of the items were irreplaceable due to their sentimental value," the lawsuit states.
"He continues to be fearful of possible retaliation by the landlord and is afraid that if he leaves his apartment again, the defendants may try a lock him out again."
The lawsuit is taking action under the New York City Administrative Code, which makes it unlawful to stop someone from living in their home without first getting a court or government order.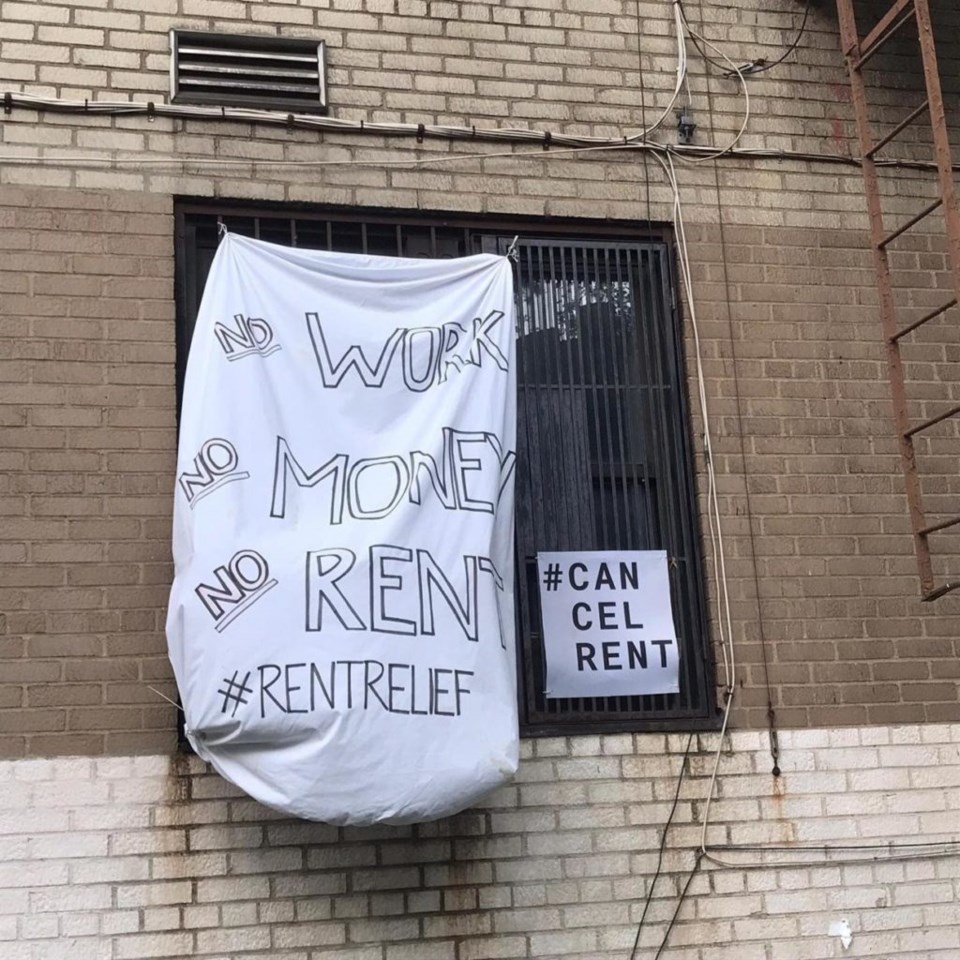 De La Tierra also accuses the landlord of harrassment, alleging Weinberger gave him an unlawful buyout offer, illegally locked him out, cut off essential services and threw out his belongings.
He's seeking treble damages, civil penalties for the landlord and attorney's fees.
The lawsuit comes months after Brooklyn and Bronx tenants rallied outside Weinberger's building in Borough Park, demanding he cancel rent and drop housing court charges filed against tenants, News 12 reported.
The tenants said the conditions in Weinberger's buildings were inhumane, with dirty water, stoves that didn't work and no heat for months.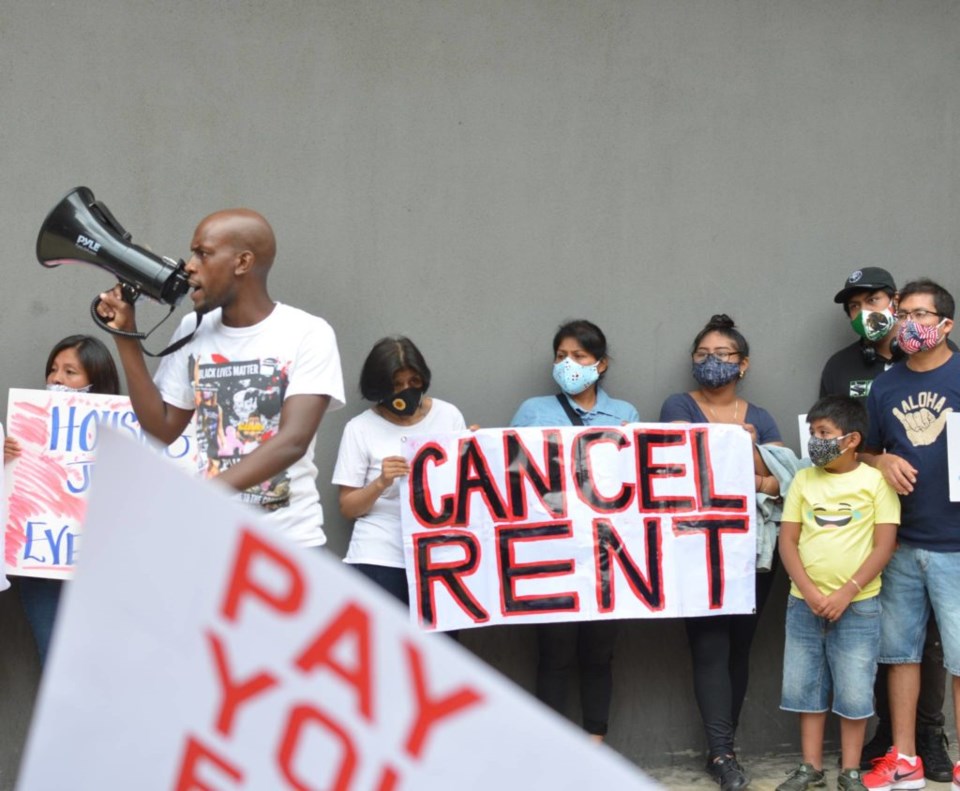 In that case, Weinberger's attorney replied, telling News 12: "The landlord has been working diligently to inspect and repair conditions alleged by tenants.
"When notice of a condition is provided, access is arranged, and repairs are completed as quickly as possible. The landlord stands ready, willing and able to make all repairs as required by law. However, some tenants have failed to provide access."
Weinberger has been reached for comment on De La Tierra's case. His attorney at Brooklyn Legal Services was also reached for comment.