Brooklyn restaurant owners and staff, who have been working "three times as hard for half the income," are "ready to give up" after Governor Andrew Cuomo announced Friday indoor dining would be banned in the city.
Bed-Stuy restaurant owner Charlotta Janssen told BK Reader she was feeling heartbroken by the move, and after spending the afternoon visiting other local restaurant owners, many were feeling exactly the same way.
"People are ready to give up. It's really, really, really bad." She said it was particularly heartbreaking after restaurants had spent thousands of dollars to be COVID compliant, and had spent "cost, over cost, over cost."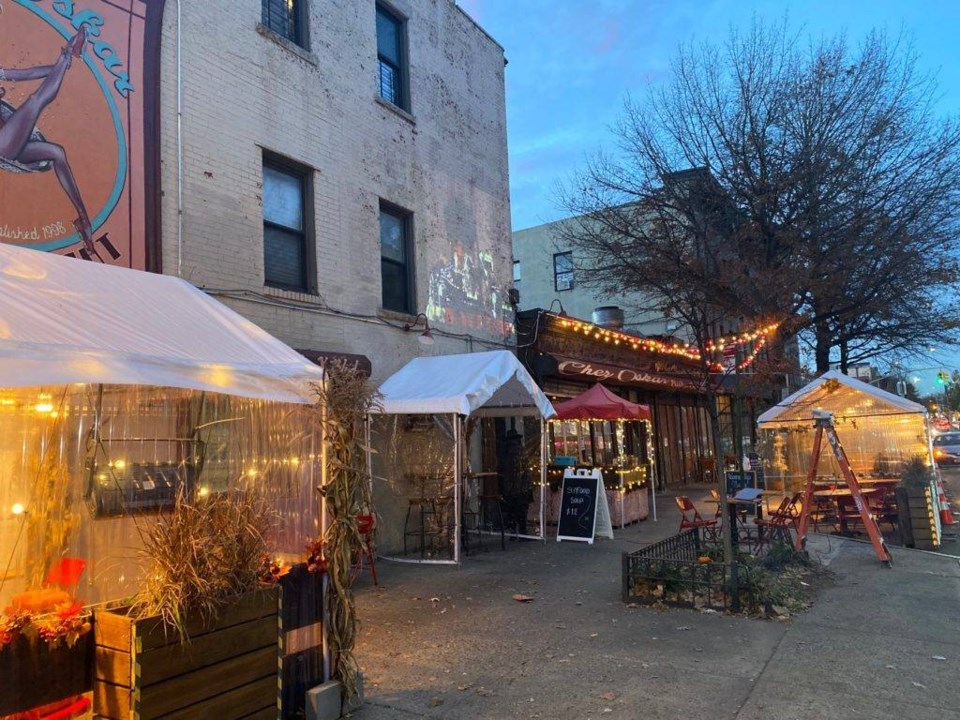 "We're all slipping over a cliff edge, at least with indoor dining we were slipping slower," the Chez Oskar owner said.
Cuomo announced Friday that indoor dining would be halted Monday in an attempt to curb a mounting second wave in the city. Although he acknowledged restaurants were not the main driver behind the uptick in cases in the city, he said his concern was over them being places of transmission.
In a press conference, he cited revised CDC guidance that eating indoors was a "particularly high risk" activity and policies concerning indoor dining should be determined by the needs of each community.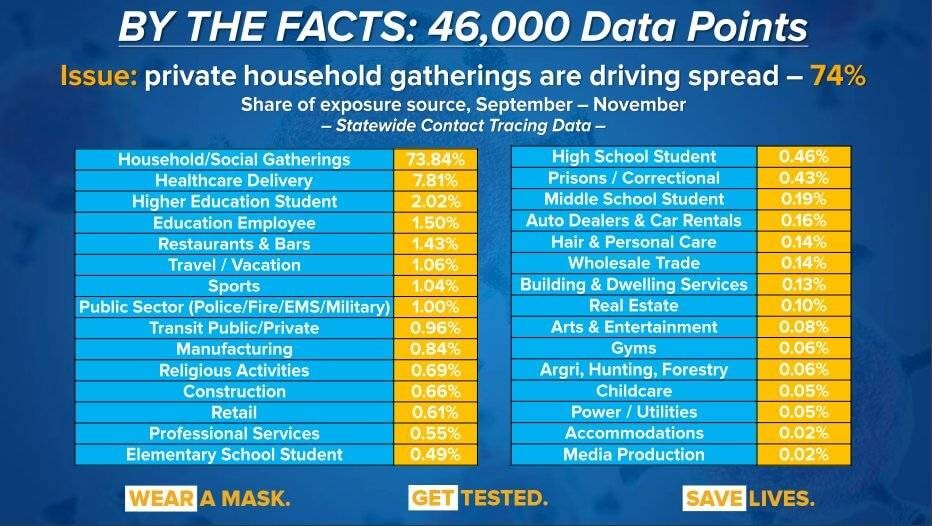 New York State's contact tracing data shows that of the 46,000 COVID-19 cases between September and November, only 1.43% could be linked to restaurants and bars, while 73.84% were connected to social gatherings.
Janssen said when restaurants were closed by ZIP code, it at least gave communities some responsibility and the ability to be productive in tackling increases. But now, with everything closed, the industry "has been thrown under the bus."
Since initial restaurant closures in March, hundreds of New York City restaurants have shuttered for good, and those who are still operating are doing so on an even tighter margin than the usual tight margin — if they're making any profit at all.
Cuomo said the state would extend the commercial rent eviction moratorium, but it was up to the federal government to provide relief to bars and restaurants in its next recovery package.
"I understand we're battling COVID. I also understand you're wiping out business. In New York, we will do what we can to help," he said in the press conference.
Janssen said it was upsetting that politicians kept throwing restaurants a bone, while "cutting off our arms and legs." She said it took the city months to cut third party delivery fees, when it took one day to shut restaurants down.
Janssen said if restaurants were responsible for a large percentage of COVID-19 transmission she would understand the shutdown, but as it stood, she couldn't understand the reasoning — especially when restaurants had been putting in so much effort to comply with city and state regulations and were being given no real relief.
Some things that could help owners get through the winter would be incentivizing landlords to extend commercial leases while giving tenants rent and utility relief, and extending the outdoor dining time until midnight and outdoor capacity limits, she said.
New York City Hospitality Alliance Executive Director Andrew Rigie said in a statement another forced closure of the city's restaurants would cause, "an irreversible harm on even countless more small businesses and the hundreds of thousands of workers they employ, especially if it is not coupled with financial relief."
"Restaurants as an industry are only responsible for a small 1.4% of virus cases as compared to 74% from living room spread. Yet, only New York City's restaurants are being closed even when hospitalization rates upstate are double the city's rate,"
He added it was more important than ever that all levels of government pass critical support to help save the industry.