Nigerian immigrants to Brooklyn say they were seeking better economic opportunities and a shot at the American Dream when they decided to move to the United States. However, for those who are raising families, preserving their cultural norms is an important part of that assimilation.
Take it from me: a daughter of Nigerian immigrants who grew up on dishes like pounded yam with egusi stew or Jollof (or Jellof) Rice with assorted meats. My mother still watches her movies from Nollywood — the Nigerian Hollywood — in Yoruba without subtitles. And the music? You can still hear Fela Anikulapo Kuti and King Sunny Ade wafting through our windows outside, as my mother sweeps the floor with an I, a Nigerian broom.
The same holds true for other tribes from across Nigeria—- the only difference being language and religion.
Gbenga Omotayo, 45, and his wife, Bunmi Omotayo, 40, both live in Brownsville, Brooklyn. They are raising a family of four children: Anjola, 10, Abimifoluwa, 8, Nehemiah, 5, and Azaliah, 4. Although there is much about the American way of life they cherish, they admit it is difficult at times trying to balance their own family values in an environment where social media and popular culture has such a heavy influence.
"They go to school Monday to Friday with teachers all day," said Mr. Omotayo. "They can learn and take so much in from the American entertainment and others.
"We know we live in the 21st century... Things are different. However, we [find] it a little bit challenging, because the environment we live in causes a clash of values."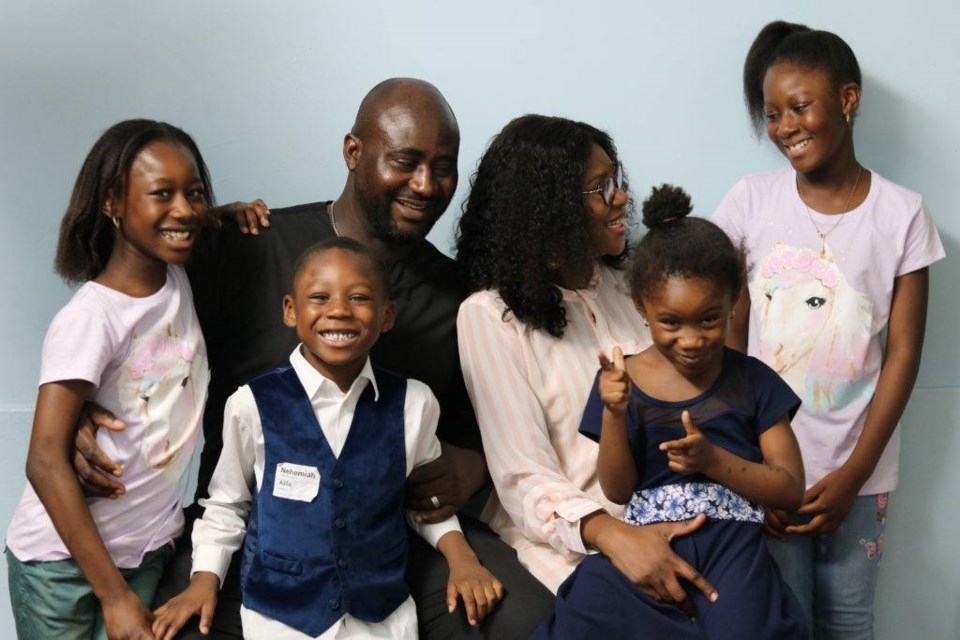 Mrs. Omotayo, who works as a registered nurse with adolescents, notices the way American children are disciplined and sees a stark difference. In her opinion, American culture shows less discipline.
Not only do Nigerians raise their children differently, she said, but so do most immigrants from Africa and the Caribbean as a whole. However, "If you put the two [cultures] together well and manage it, it would always come out nice," Omotayo said.
The couple stressed the importance of a discipline system that uses not only words but also sometimes "action."
Hidayat Balogun, is a 43-year-old single mother raising two children Nasru Kadiri, 17, and Hasanat Kadiri, 14. She says raising two teenagers is hard enough and that New York generally is a "crazy place" to try to discipline, but she adds she is grateful still to be in the U.S. and remembers to always thank God.
"Being a single mother is a very big job. A lot of work, a lot of things that you have to give up so that you can be able to train your children," she said.
She added, she chose Brooklyn over other places, like Rhode Island where her son was born, because the environment in New York City better matched that of Lagos, where she is from.
"Rhode Island was too quiet; I couldn't deal with it," she said. "I came from Lagos, and Lagos is just like the city. That's why I decided to move to Brooklyn.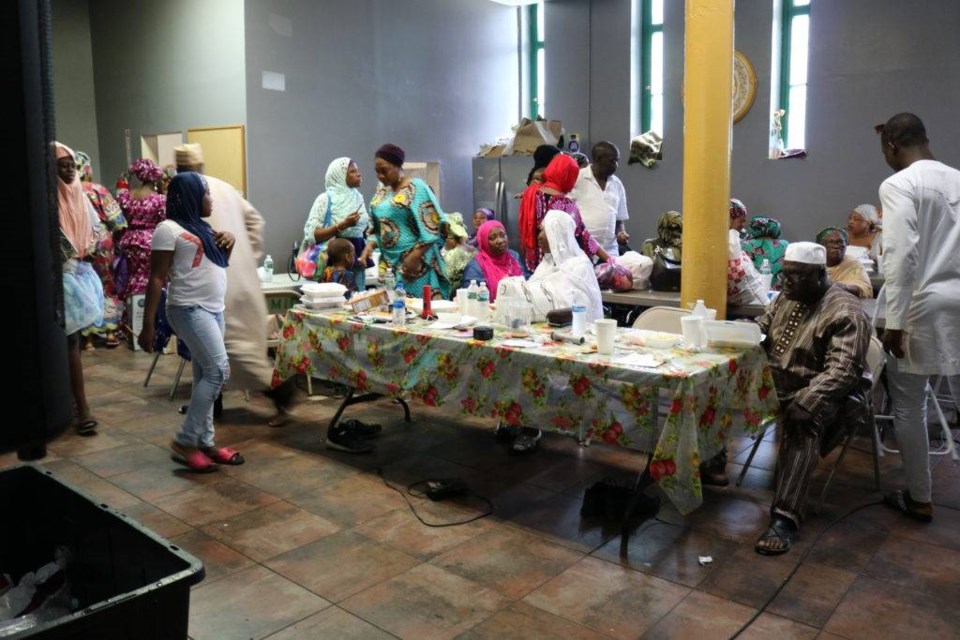 "And because I don't drive, it's easier to move around with public transportation and do many things for my children."
The two families differ in religion, as the Omotayo family are Christians attending Abundant Life Christian Center and the Balogun family are Muslims attending the Nigerian-American Muslim Integrated Community. However, both families place religion, education and respect for their elders as priorities in their households.
"They'll wake up in the morning. They'll say 'As-salaam alaikum' (Peace be unto you). They'll do their prayers, lay their bed — do the right thing," Ms. Bologun said.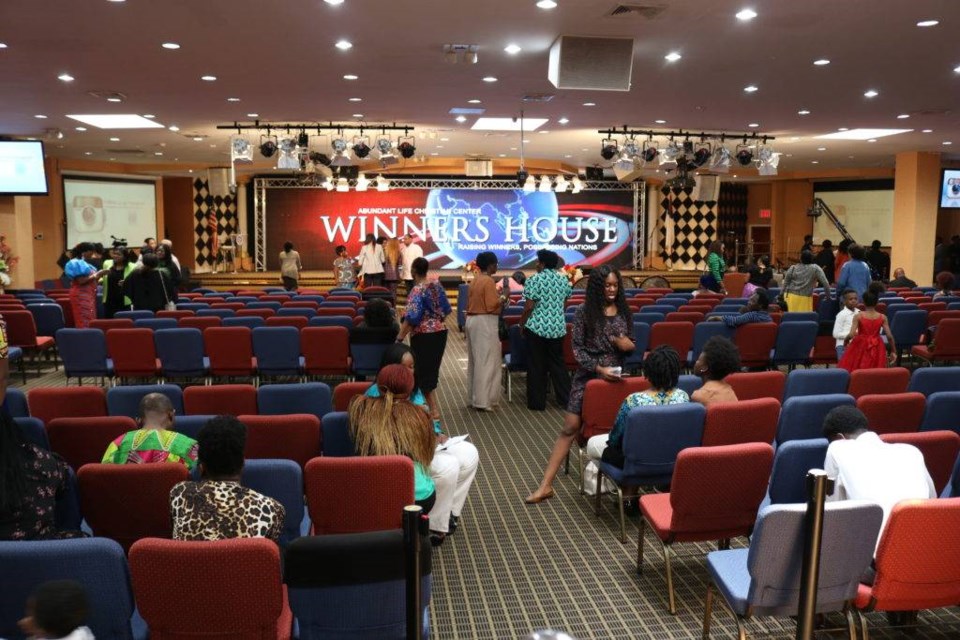 Both Anjola (Jola) and Abimifoluwa (Abi) Omotayo, who enjoy watching Nollywood films and hearing their parents speak Yoruba, utilize different ways to show respect.
"My parents always taught me to respect your elders," said Jola. "The first thing you do is get out of your bed and say good morning to your parents."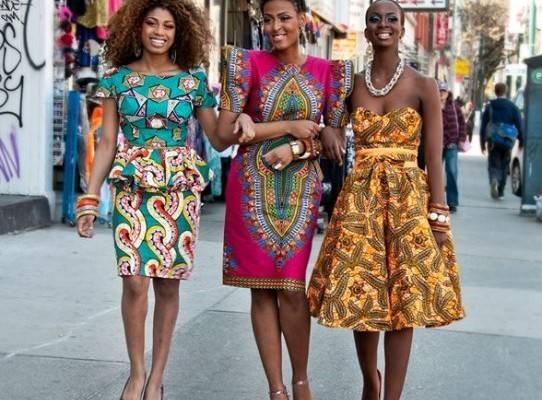 The children of both families seem happy embracing their native culture while naturally incorporating America's popular influences. For example, many Nigerian immigrants and their children still wear Nigerian-printed clothing known as Ankara, sewn into different American styles.
As for Nasru and Hasanat Kadiri, they both understand the importance of respect, but still, want to do things outside of the Nigerian way of life.
"The food," said Hasan, "mom thinks Nigerian food is what we should always be eating. But that's not always for us. I sometimes prefer fast food or Jamaican food."
Still, they seem to sense what's okay to let go of and what's important to keep.
"We wear our clothes. We eat our foods. We listen to our music," Mr. Omotayo said. "We [raise] them the right way, and they love it. They appreciate it."
This is the second in a three-part series entitled, "Brooklyn Naija," exploring the growing Nigerian community in Brooklyn. To read part-one, click here. Part-three will examine Nigerian businesses and entrepreneurship in Brooklyn.