The New York City Health Department conducted on Wednesday one of the city's largest emergency evacuation exercises at 55 hospitals and 10 nursing homes, including Brownsville's Brookdale Hospital.
Other participating central and east Brooklyn facilities included Kings County Hospital, Kingsbrook Jewish Medical Center, Brooklyn Hospital Center, Interfaith Medical Center, SUNY Downstate Medical Center, Woodhull Hospital, Wyckoff Hospital, as well as the Rutland Nursing home.
The exercise was coordinated as part of the city's Health Care Systems Readiness Program. It built on a similar exercise the health department conducted in 2018 to prepare for natural disasters like major coastal storms caused by hurricanes. Last year's drill resulted in the creation of plans to more efficiently transfer patients between health care facilities. These plans were tested on Wednesday.
"Hospitals and nursing homes are critical partners in promoting the health and safety of all New Yorkers, especially to those most vulnerable, during disasters," said Health Commissioner Dr. Oxiris Barbot. "Health care facilities need to be prepared for all types of emergencies, and the collective efforts of this agency and our health care partners — today and every day — make this city safer for everyone."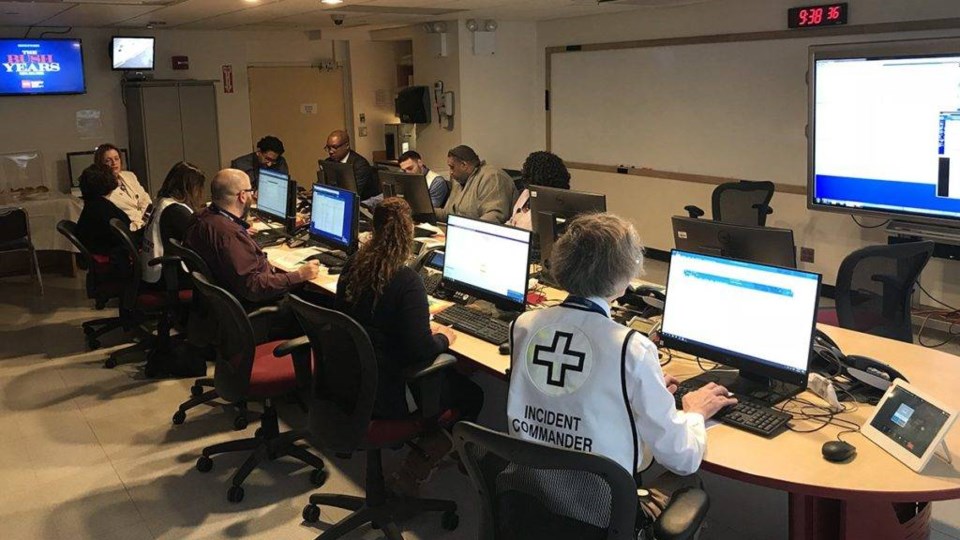 With only an hour's notice, 22 hospitals and three nursing homes in the city's six evacuation zones had to determine how to safely evacuate and transfer more than 6,000 patients to 33 hospitals and seven nursing homes located outside of the evacuation zones.
Approximately 1,000 health care staff citywide participated in the exercise. The three-hour drill also tested the ability of the staff to conduct a patient census in one hour while identifying staff and space needs to accommodate a surge of evacuating patients.
"It's critical that our facilities are prepared to respond to hurricanes and other situations that may generate a surge of patients," said Mitchell Katz, MD, president and CEO of NYC Health + Hospitals. "We participated in this critical exercise to ensure that when emergencies happen, New Yorkers will know that they are in knowledgeable, practiced hands."