Homeowners hurting from the pandemic in Central Brooklyn will now be able to get more free one-on-one housing help, financial assistance and legal services thanks to an expanding initiative launched this weekend.
On Saturday, volunteers starting in Restoration Plaza fanned out and hit the streets, bodegas and businesses of Bed-Stuy to get the word out to thousands of homeowners about the growth of the Homeowner Help Desk.
The Desk is a free service set up to help at-risk homeowners keep their properties, particularly in the Black and Brown communities that have been targets of predatory lending, deed theft and property scams, and are now bearing the brunt of the pandemic.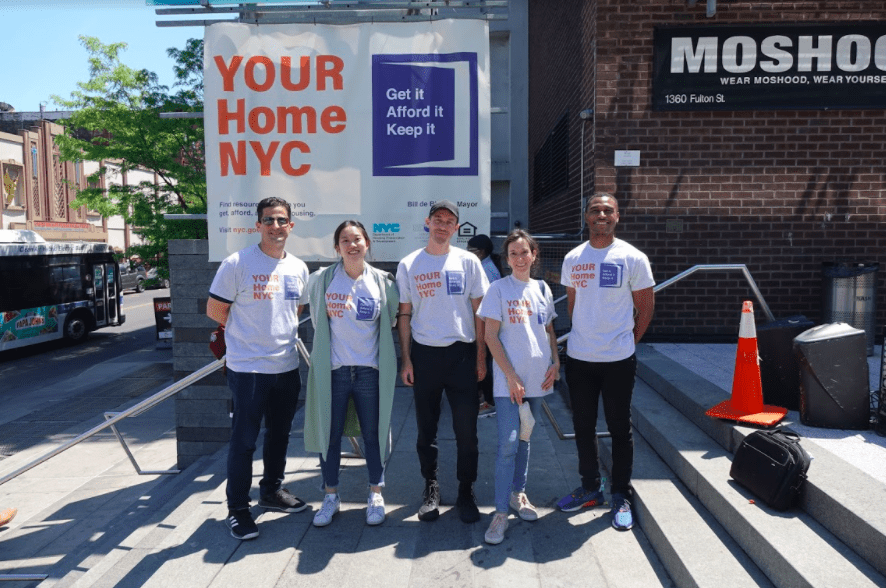 As Brooklyn begins the road to recovery, many homeowners are currently facing their most difficult financial challenges since last March, Center for NYC Neighborhoods (CNYCN) CEO Christie Peale said.
"We must work with them, especially Black and Brown communities and small landlords, to create hope, strength and resilience," she said
"The Homeowner Help Desk is an important tool in our arsenal to ensure that New York's recovery is equitable, and that the economic ladder of homeownership is not just reserved for the very few."
Homeowners in need of support can call 1-855-HOME-456 or visit homeownerhelpny.org to access the Help Desk.
What does this mean?
The Attorney General's Office (OAG) recently pumped an extra $800,000 into the Desk through an Enterprise Community Partners grant, allowing it to expand further.
This expansion will see seven community housing organizations partner with the Department of Housing Preservation and Development (HPD), CNYCN and the OAG to get one-on-one assistance to homeowners in areas most vulnerable to foreclosure and scams due to COVID-19 pressures.
The launch campaign focuses on Central Brooklyn, Southeast Queens and the North Bronx.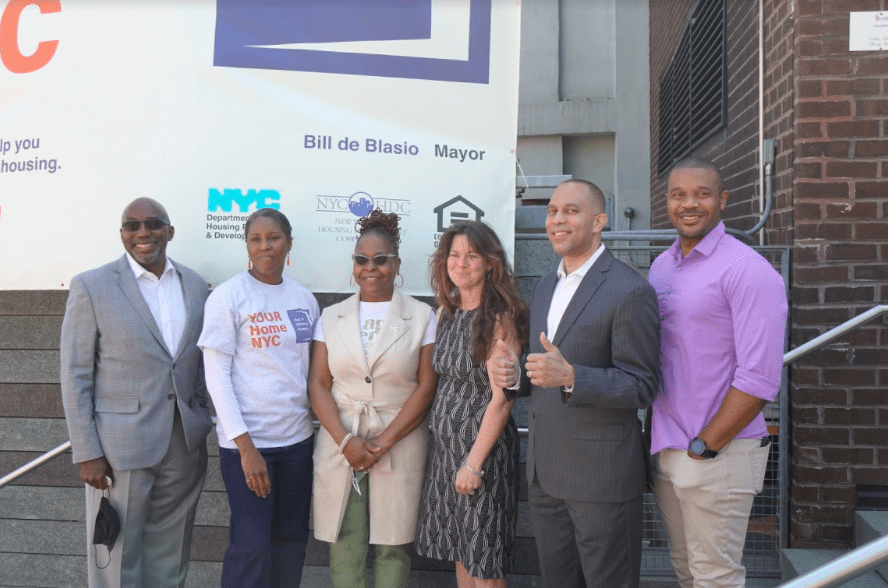 In Brooklyn, partnering organizations are Brooklyn Neighborhood Services, Brooklyn Legal Services Corp A and Neighborhood Housing Services of Brooklyn.
Brooklyn A Director of the Consumer and Economic Advocacy Program Tamara Del Carmen said the help desk "lifeline" was coming at a time when nearly 11% of homeowners in New York were delinquent on their mortgages — the highest mortgage default rate since the Great Recession.
"We are seeing that a significant number of homeowners have either lost their jobs, or their income has been significantly reduced putting them at risk of default on mortgage payments and subject to foreclosure proceedings."
Helping homeowners in communities hurting from the COVID-19 pandemic will be key to a recovery that reaches all New Yorkers, HPD Commissioner Louise Carroll said.
"This Administration takes the threat of deed theft and scams seriously because we know homeownership fosters more equitable communities and builds wealth that be passed on to the next generation."
What's the background?
The Homeowner Help Desk expansion was born out of community conversations held as a part the City's Bedford-Stuyvesant Housing Plan, launched last year.
The plan aims to keep Bed-Stuy's longest-standing residents and homeowners in their homes, with a focus on protecting the neighborhood's declining Black population.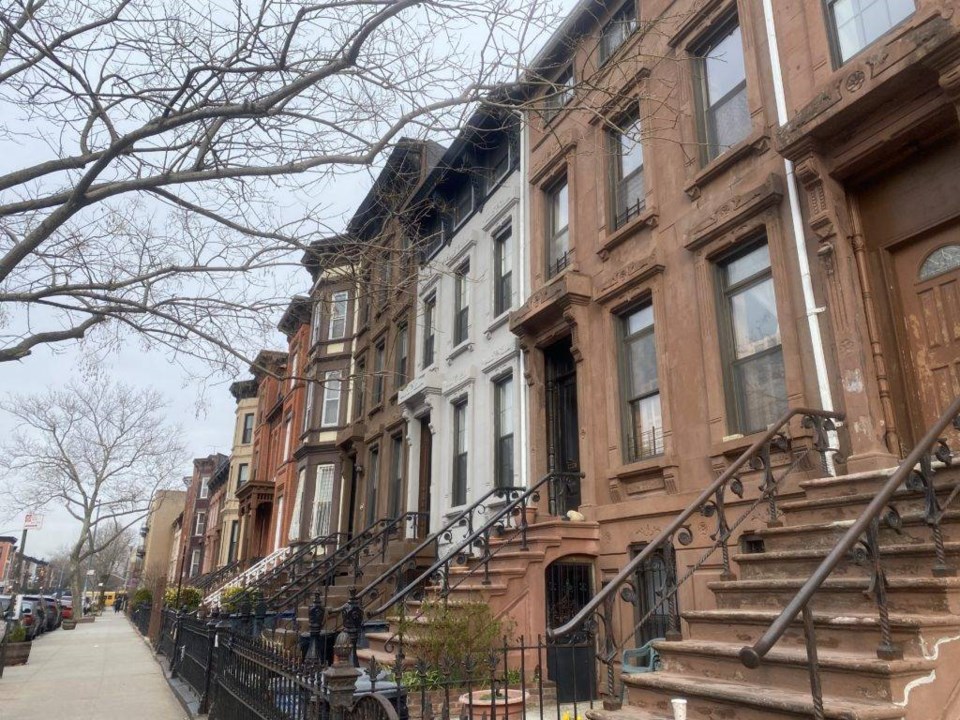 Bed-Stuy experienced some of the highest rates of foreclosure following the sub-prime mortgage crisis of 2008. After the crisis, investors who had picked up Bed-Stuy properties in foreclosure started renovating, making homes unaffordable to long-standing, lower-income residents of color.
Brownstones have become unaffordable for the average Bed-Stuy resident, and the neighborhood has a low rate of construction of new affordable housing. According to the census, between 2000 and 2017 the Black population of Bed-Stuy decreased by 27%, while the white population grew by about the same amount.
Now, the pandemic has exposed the still gaping access to capital and resources experienced by Black and Brown people, compared to their white counterparts, and exacerbated the conditions for deed theft, scams and foreclosure.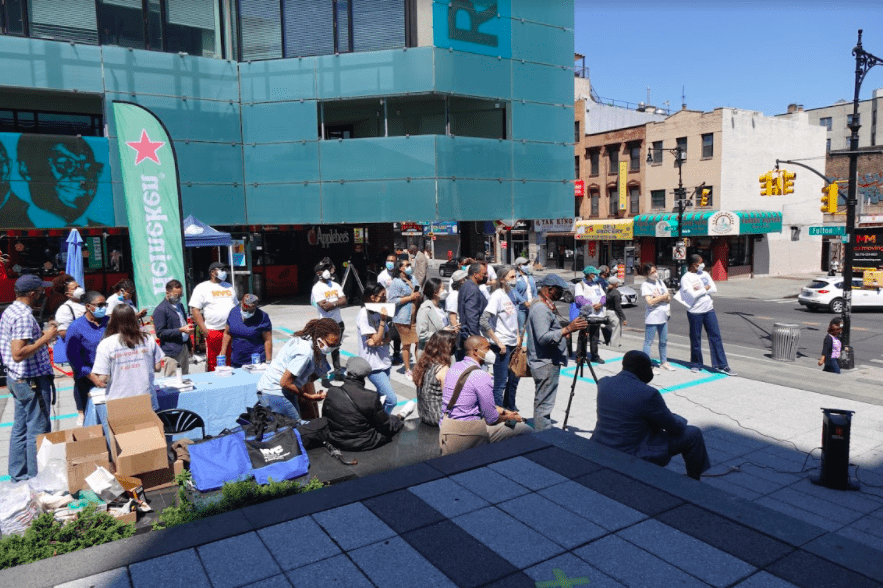 Connecting residents in historically underserved communities to financial assistance, homeownership counseling, scam prevention guidance, and other housing resources was crucial for ensuring an equitable recovery from the pandemic and closing the racial wealth gap, Enterprise Community Partners Director of Neighborhood Impact Elizabeth Zeldin said.
Enterprise has committed a total of $10 million to anti-displacement efforts state-wide.
What's next?
This Wednesday, the Anti-Displacement Help Desk — a new initiative to help distressed homeowners to avoid losing their homes to foreclosure, liens, deed fraud, and real estate scams — is launching in Brooklyn.
And on May 25 at 4pm, Neighborhood Housing Services of Brooklyn will hold a free webinar for homeowners on the New York mortgage moratorium and possible options for homeowners whose homes are threatened with foreclosure.
It will also give advice on next steps for homeowners who have a forbearance from their lender.
If you are a homeowner and you need help, or you have been approached by someone offering financial help, don't stay silent. Reach out to the Help Desk on 1-855-HOME-456 or visit homeownerhelpny.org.