Amy 'Amz' Collado wants to bring roller skating to those who don't yet know they need it.
She's the founder of Butter Roll, a roller skating social enterprise on a mission to make skating more accessible to communities of color. "Butter Roll at its core about celebrating Black and Brown inner-city life," Collado said.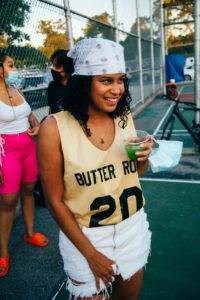 Collado, an Afro-Dominican Brooklynite, founded Butter Roll in 2015. Since then the organization has grown through skate parties and roller jams into a beloved New York City skate community.
Even the collectives' name references the uniquely New York City staple breakfast food, the humble white-bread, buttered roll.
The Butter Roll crew is diverse in age and ability. "We have a skater, Miss Edna, she's in her 80s and we have kids as young as nine years old at events, we're very eclectic in that way," Collado said.
Butter Roll has a focus on highlighting, celebrating and representing the Black and Latinx experience in everything it does. It's built on the notion that roller skating never left communities of color, it's always been a part of the culture, Collado said
"It's part of what it means to be a Black or Brown or an inner city person, in the same spirit of hip hop -- we take what we have and we make it better."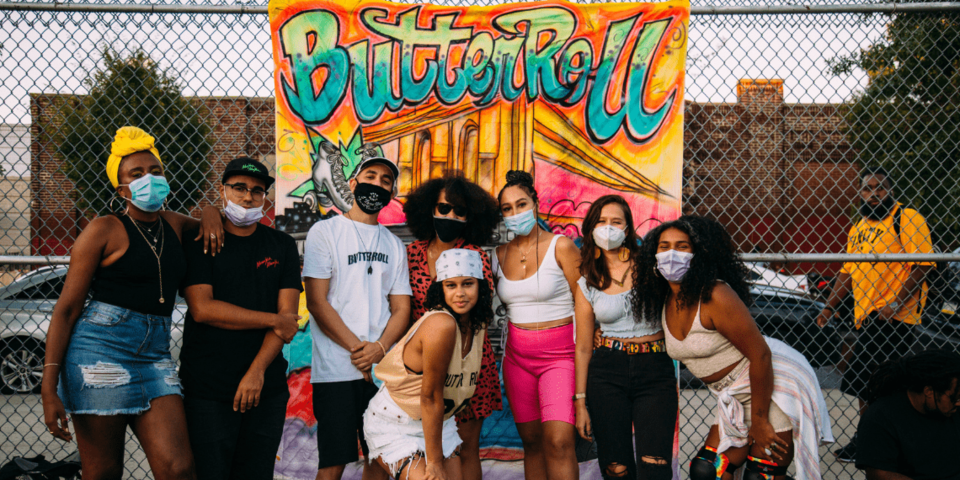 Butter Roll is part of a network of groups and individuals working to grow and maintain roller skating communities in New York City, with some like Skate Info Network and Skaterobics also led by women of color, Collado said. Her goal is to make even more skaters out of New Yorkers.
This year, the pandemic brought skating out of the rinks and onto the streets. While roller rinks remained closed until late summer, groups started hosting their own skating events.
Butter Roll was one of those. In September, Collado hosted a free pop up skate event in Bushwick. For her, the event was a tipping point for the brand. Because she organized and funded the event on her own, Collado didn't need to charge any sort of entrance fee, making it accessible to all.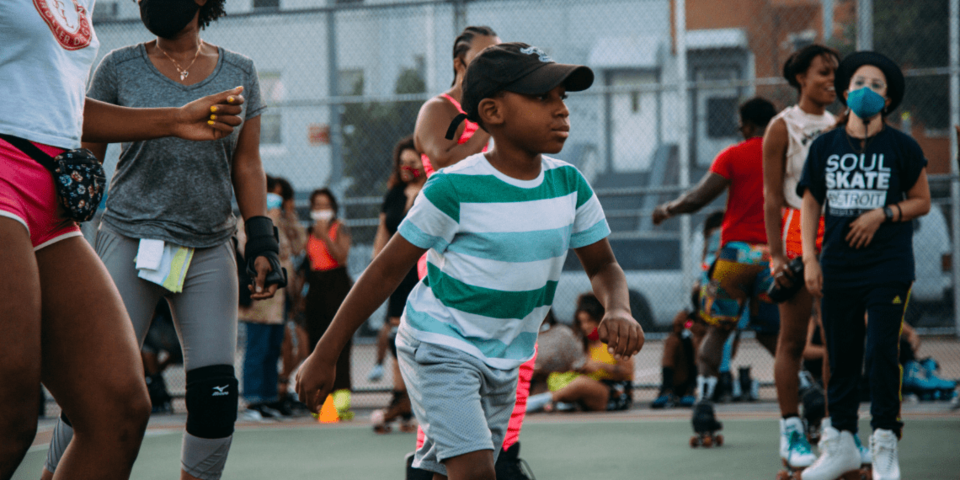 Collado, who also works as an organizer at a non-profit where she helps people access resources around immigration, housing and food insecurity, was able to support other small businesses by hiring a DJ and a caterer, and it got people out of their homes at a time that people had been stuck indoors for too long.
"It was kind of magical," Collado said. "The Bushwick event brought anyone and everyone out, you didn't even need skates to access it."
In rapidly gentrifying Bushwick, it was important to her that the event also centered Black and Brown people. "No shade, but I wanted to make sure those who needed it the most came out to it."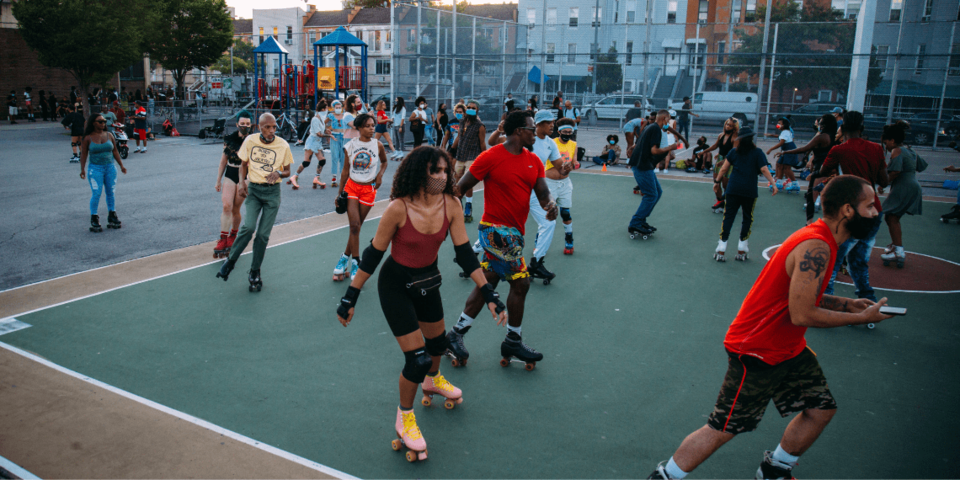 The pop up brought a boost to the neighborhood, providing a "gumbo of all the right things" to have people leaving feeling fulfilled, Collado said.
Plus, the event's success built her confidence in putting on a skate event from scratch, and let her know she was on the right track. "What I wanted to do is bring skating to people, not just bring people to skating."
The next move for Butter Roll is a brick-and-mortar store. Collado is currently seeking investors through Mainvest to help her raise $40,000 and open a store in Ridgewood. The minimum investment is $100.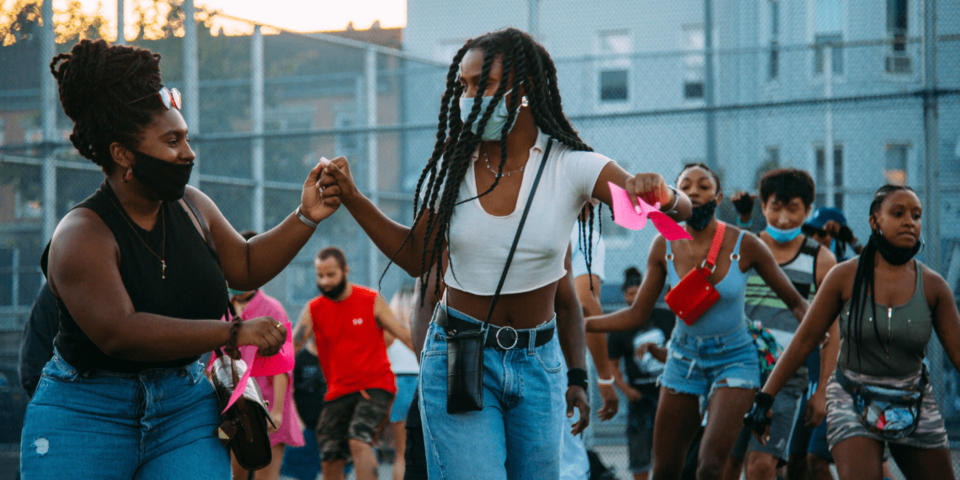 "I want to lean in to getting more people skating, and more people need to own skates. A lot of people don't buy things online they need to touch, need to try on," she explained.
By just getting a person into a pair of skates, it gives them the tools to join a community, to move, and maybe even take some skate lessons. Roller skating is a way of taking care of both yourself, and your community, Collado said.
"In terms of Butter Roll's mission of letting people know this is something you need, it's asking, 'What do you have that is accessible that can make you feel better.'
There are 44 days left to invest in the Butter Roll Skate Shop. Check it out here.