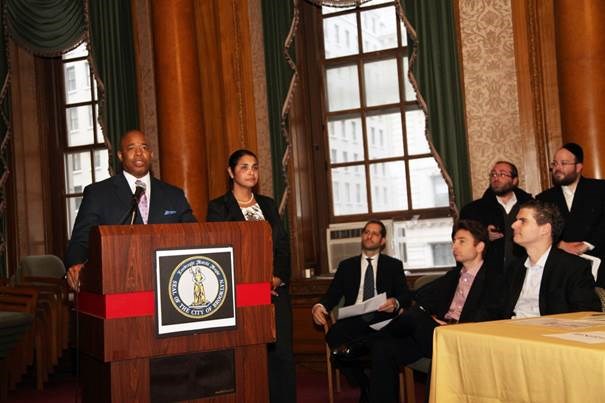 On Wednesday, Brooklyn Borough President Eric Adams hosted Jewish community leaders and representatives from City agencies, including the New York City Police Department, Fire Department and Department of Sanitation, for a pre-Passover community open dialogue in the courtroom of Borough Hall.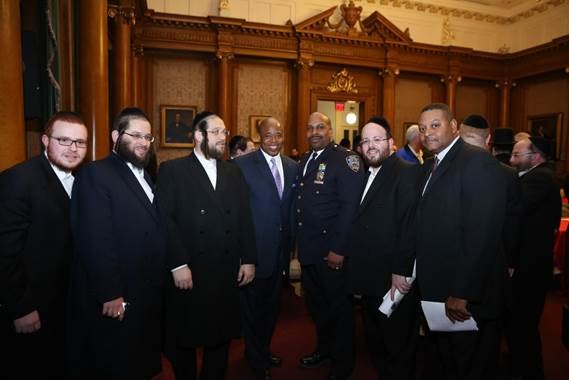 The forum was an opportunity to discuss preparations for the holiday and ways to advance collaboration.
"We need to work in collaboration, not isolation, which was the spirit behind this unique open dialogue with multiple city agencies," said Adams.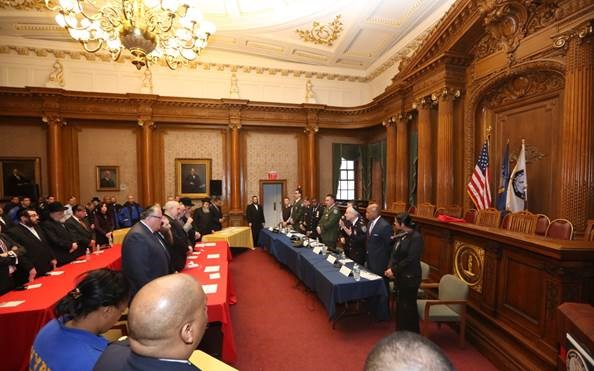 "My goal is for Borough Hall to be a space for communities of every faith and ethnicity to gather and address their concerns, particularly in advance of special observances and celebrations," Adams said.
"I am pleased that the community, in partnership with the NYPD, FDNY and DSNY, will celebrate Passover with security, safety and efficient delivery of services ensured."