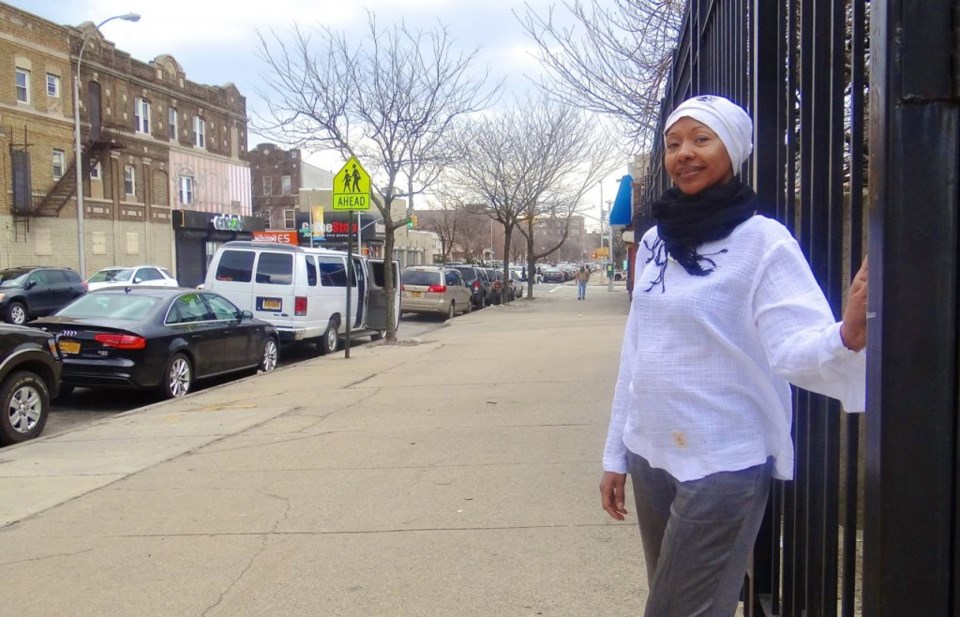 "Bedford-Stuyvesant is done," said LaShawn Allen-Muhammad, deputy executive director for the Central Brooklyn Economic Development Corporation.
As far as commercial and residential real estate development in Central Brooklyn, Bedford-Stuyvesant is tapped out.
"And this is the next neighborhood," she added waving her arms gracefully around her office, located at 444 Thomas Boyland St. in Brownsville.
And she should know. Born and raised in Brownsville, Allen-Muhammad has developed a sensitive nose to the neighborhood's changes, both big and small. She also has spent a good part of her adult years advocating for Brownsville's economic development. She has watched Brownsville—which has the highest concentration of public housing in the country—go from one that was largely dismissed as the city's Ground Zero of economic depravity, to one teaming with real estate developers and speculators scoping out the scores of empty lots and abandoned properties that checkerboard the neighborhood.
But, she points out, one thing has always remained consistent, and that is the neighborhood's strong sense of community. Now, with Brooklyn viewed globally as a premier residential destination and with the eyes of gentrification peeking above the fold, Allen-Muhammad says she has reinforced her commitment to making sure Brownsville residents end up on the right side of all of these changes.
"What's interesting is that our elected officials in this district are adamant about resident self-sufficiency and working with the right developers so that the community is inclusive," said Allen-Muhammad, referencing City Council Members Darlene Mealy and Inez Baron, State Assemblymembers Charles Barron and Latrice Walker, and State Sen. Jesse Hamilton. "I think we have conscious elected officials here in Brownsville."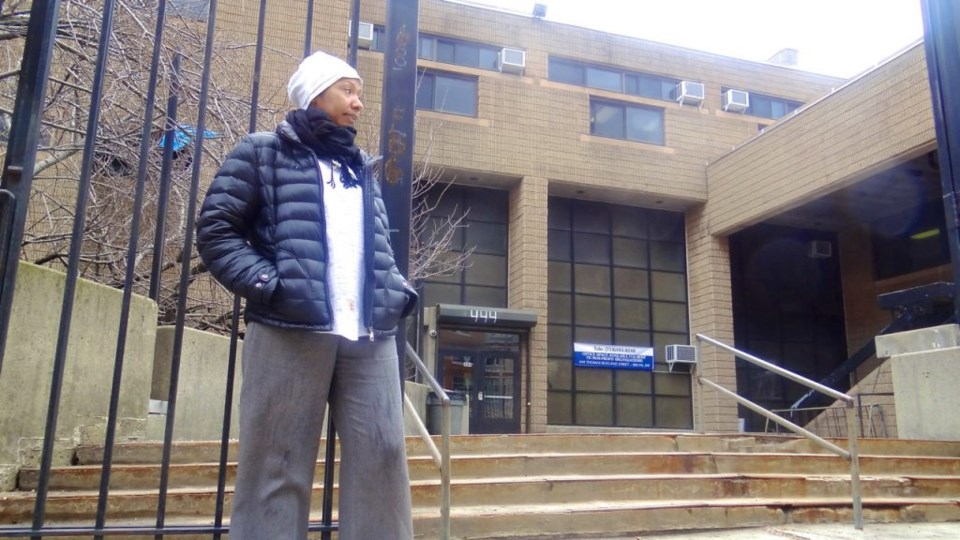 Very recently, Allen-Muhammad was appointed the Brooklyn Director of the Long Island African-American Chamber of Commerce, a new position created, as LIAACC prepares to expand into Kings and Queens Counties. She plans to use her role in LIAACC to harness economic and human resources for black businesses around Brooklyn to help them open and grow, as the borough grows.
"It's inevitable: Brooklyn is going to be the new mecca of NYC," she said. "But we are are making a concerted effort to make sure we have some ownership in that development. You can't avoid [transplants] coming into your neighborhood, but you can do something about how much ownership you have. Even if we concentrate on specific areas within the district, I think that's the way to go."
"In East New York, housing was developed first, then the community started looking better, and then Gateway Mall was developed, which has been a huge draw for businesses," she said.
"I think we need to do the same thing here. Once we create a strategic community development plan, start to act on it and the neighborhood starts to change, it will attract more viable businesses."
Allen-Muhammad admits, yes, the crime is still high in Brownsville. And yes, a lot of changes are still needed before businesses come running. But she says she's hopeful.
"I'm from here, born and raised here in Brownsville, so this is always going to be home for me," she said. "And there are a lot of people like me who feel the same way and who are committed to seeing Brownsville grow.
"Now, we are all collectively ready to go to the next level."