Ashley Adams-Forbes never imagined herself as a statistic.
But when she was forced to fight for a life-saving scan last year, ignored by doctors for days as her pain intensified, it opened her eyes to the reality of giving birth in New York as a woman of color.
"It was the scariest experience of my life," she said. "I'm thankful to be alive to see my daughter reach her first birthday."
Adams-Forbes, the Deputy Director of Social Development in Turks and Caicos Islands, shared her story in a town hall held Friday to tackle the issues women of color face while pregnant.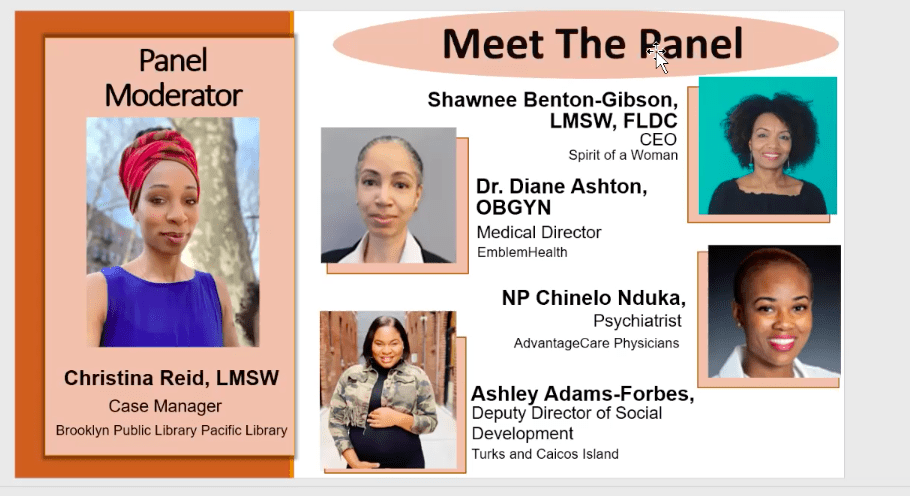 The "Pregnancy Through the Pandemic: Stand Up! Speak Out! Be Heard!" event was hosted by EmblemHealth, AdvantageCare Physicians and the Brooklyn Public Library and brought together a panel of women who work in maternal and public health to answer questions from the community, and address the statistics.
The shameful numbers
Black women in New York City are eight times more likely to die of pregnancy related complications than white women; much higher than the national average.
And during the pandemic, giving birth as a woman of color has only become more daunting, with many women finding themselves alone in hospital with no one to advocate for them.
Adams-Forbes said she flew to New York to give birth last year after discovering her baby had cysts in her lungs. Her ordeal began soon after she was checked into hospital on March 25, as the city began to lockdown amid the pandemic.
Her husband was not allowed in to the hospital for the birth, and knowing she was already a high-risk pregnancy made her feel "really afraid" to go it alone. She then tested positive for COVID-19, so was placed in isolation.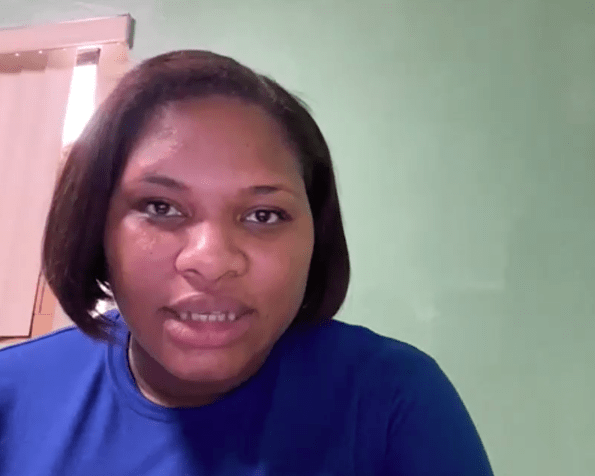 After she was induced, she was in labor for more than 21 hours before the doctor told her she needed an emergency C-section. She soon realized she could feel everything.
"I was screaming but I think the doctors thought I was overreacting," she said. "The anaesthesiologist was telling me to calm down, and I said no, something's wrong, but I don't think they believed me."
More drugs were administered, but Adam-Forbes knew something felt off.
Not listening
After the baby was born, doctors immediately took her and didn't bring her back for two days. Meanwhile, Adams-Forbes started to feel sicker, her stomach becoming more distended by the day. She told doctors she was in pain, but said they replied that she "wasn't helping herself" because she wasn't walking around enough.
It took a week before the doctors finally heard her. On a Saturday, Adams-Forbes broke down from the pain, telling her doctors: "You have to listen to me or you're going to kill me. If you kill me, I'll make sure you lose your licenses."
Finally listening, they did a CT scan and realized her uterus had become wrapped around her bowel during the C-section. She needed urgent surgery.
Adams-Forbes said she felt grateful to be alive after spending almost four weeks in that New York City hospital, which she didn't name. Her experience highlighted the untold stories of countless Black women who don't die during childbirth, but are left fearing for their lives in hospitals where they are isolated, ignored and forced into procedures they don't want.
Racist system
The forum addressed the implicit bias women of color face in medical institutions.
A 2016 study found nearly half of first and second year medical students believed Black people have thicker skin than white people and experience less pain than white people. A 2019 study analyzing data from 14 previously published studies on pain management found Black patients were 40% less likely to receive medication for acute pain compared to white patients.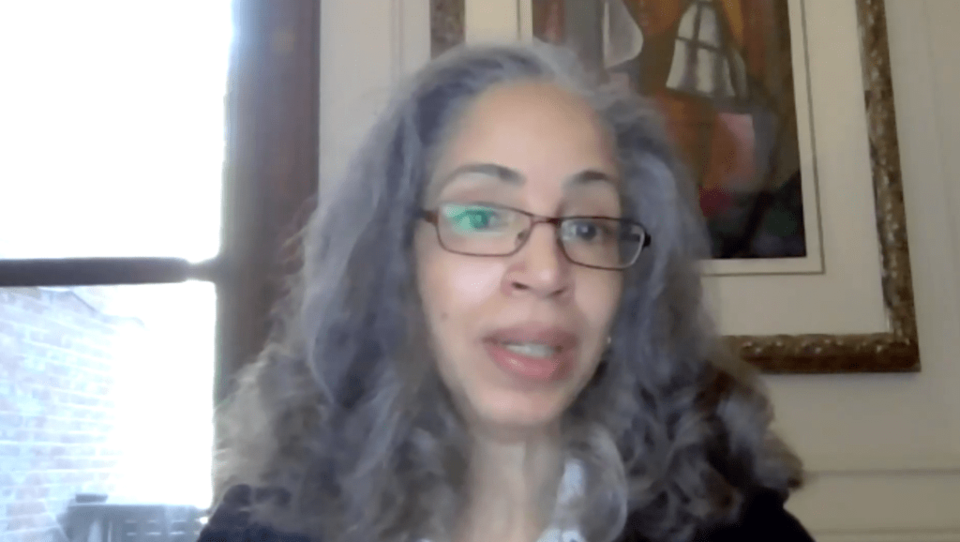 EmblemHealth Medical Director Dr. Diane Ashton said women should know they they can always change their medical provider if they don't feel comfortable. "I strongly suggest if you feel you're not establishing a good rapport that you make the decision early," she said. "You don't want to wait."
Spirit of a Woman CEO Shawnee Benton-Gibson told forum participants the statistics were a symptom of a racist system. Her own daughter died after having a C-section, and she remembered first responders arriving and repeatedly asking if her daughter used drugs, questioning if she was seeking a high.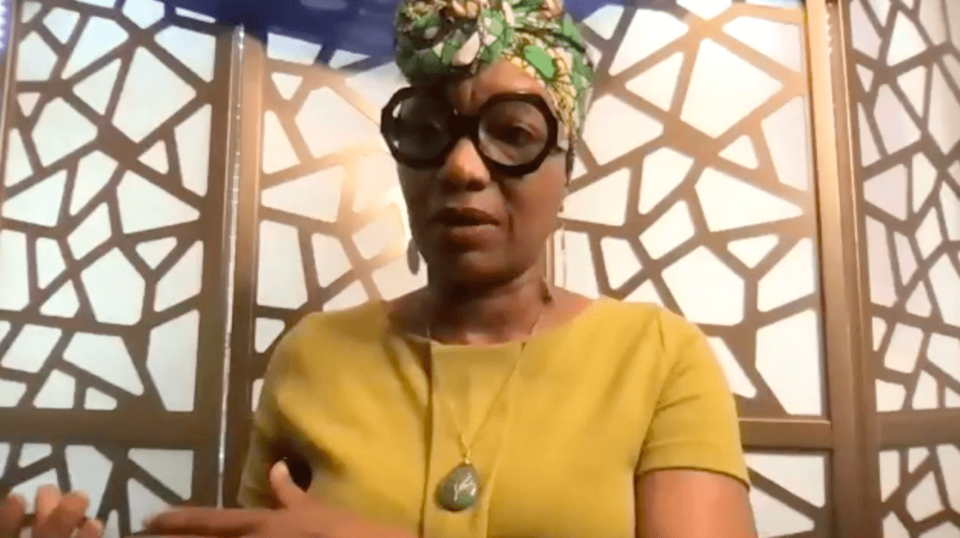 But women of color were not only at risk during birth. Benton-Gibson used her own story of struggling with mental health issues through the birth of her three children to illustrate the importance of support both through pregnancy and after birth.
She said pregnancy-related mental health issues could show up in different forms. She experienced, at different times, depression during pregnancy, post-partum depression, hyper-vigilance with her baby, thoughts of harming her child and herself, listlessness and lack of energy.
It was only later in life that she realized there was a history of mental illness in her family that it would have helped her to know about.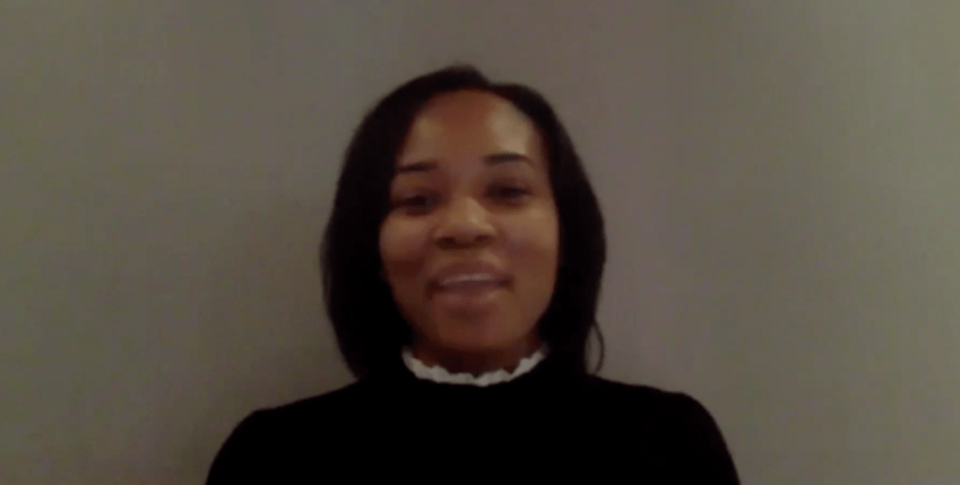 AdvantageCare Psychiatrist Chinelo Nduka said it was common in some communities not to talk about mental health or intrusive thoughts. But it was important to know support is available, and to get as much information as you can.
"Get a family history, talk to women in your family, ask them, 'How were you when you were pregnant? What were your emotions like?'" she said.
Trust yourself
The Black maternal morbidity rate has gained the attention of legislators over the past years, with high profile cases including the death of Bed-Stuy 26-year-old Sha-Asia Semple at Woodhull Medical Center. The House Committee on Oversight and Reform is set to hold a hearing this Thursday examining the maternal mortality and morbidity crisis for Black people in America.
It will examine how America's historical and ongoing structural racism against Black people is a root cause of the crisis, and evaluate the need for comprehensive reforms and investments at the federal level.
Meanwhile, Adams-Forbes hoped women hearing her story would understand the need to advocate for yourself, even if doctors are asking you to second-guess what you're feeling.
Sometimes even your family may believe the doctors over you, she said. But Adams-Forbes said it's vital you trust yourself, and don't get discouraged.
"Own it and own it to the best your voice can allow. If you are timid, find someone you can trust who will absolutely advocate for you no matter what the challenges."