Brooklyn politicians braved the cold Thursday to stand creekside in Greenpoint and plead with New York Governor Kathy Hochul to deny new gas permits for National Grid to use at its Newtown Creek plant.
National Grid has filed for permits for two new Liquefied Natural Gas (LNG) vaporizers to use at the utility's Greenpoint facility.
But Brooklyn community members and politicians are demanding Hochul and the New York Department of Environmental Conservation (DEC) deny the permits, saying they are part of the utility's bigger plan to complete a controversial fracked gas pipeline that already runs through Brownsville, Bed-Stuy, Bushwick and East Williamsburg.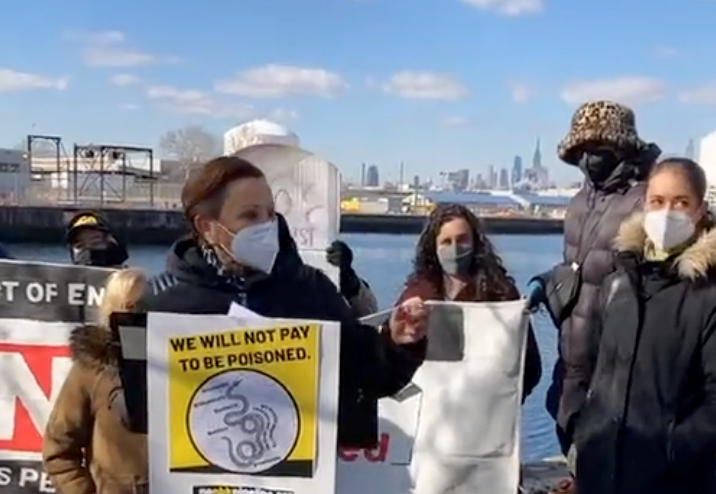 "Please let's not have these vaporizers installed a thousand yards from our community, where we live," Elisha Fye, of Cooper Park Residents Council, said. "We need to breathe clean air."
Congressmembers Nydia Velázquez and Carolyn Maloney were decked in heavy coats and boots to deliver their messages in the 30 degree weather.
"We are asking that Governor Hochul and the Department of Environmental Conservation honor the name of that department and deny this permit," Velázquez said.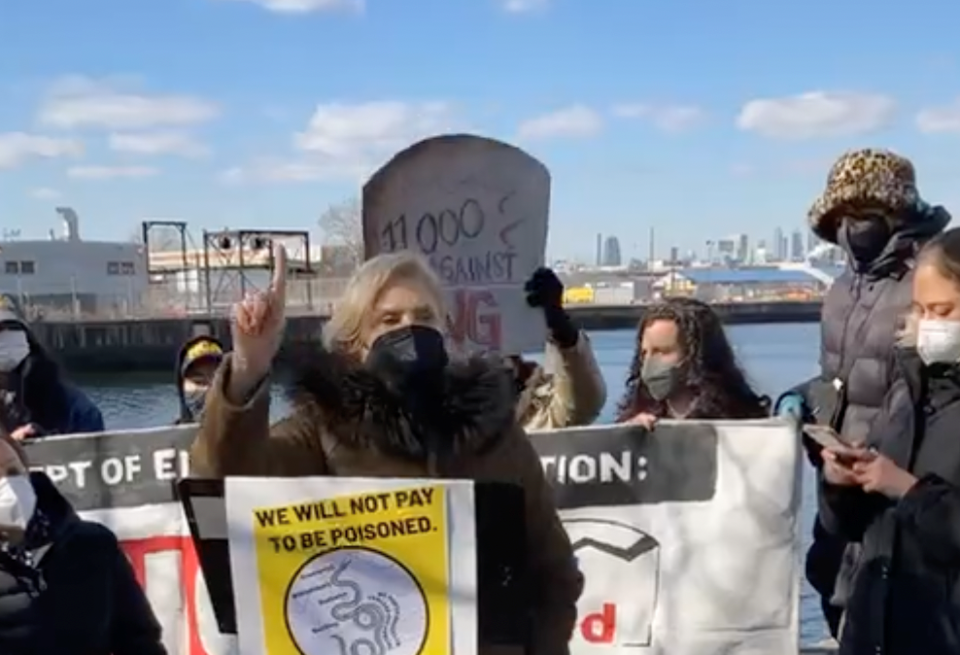 The congressmember, who represents parts of Brooklyn, including Williamsburg and Bushwick, said the expansion of National Grid's gas infrastructure was "unnecessary" and harmful to the Brooklyn communities she represents.
She added that there had been no proper environmental assessment done to determine the environmental impact of the new vaporizers, which simply pointed to ongoing environmental racism from the company.
"Black and Brown communities have born the brunt of environmental racism and environmental injustice, and we are here to say we are taking this moment and we will fight every step of the way."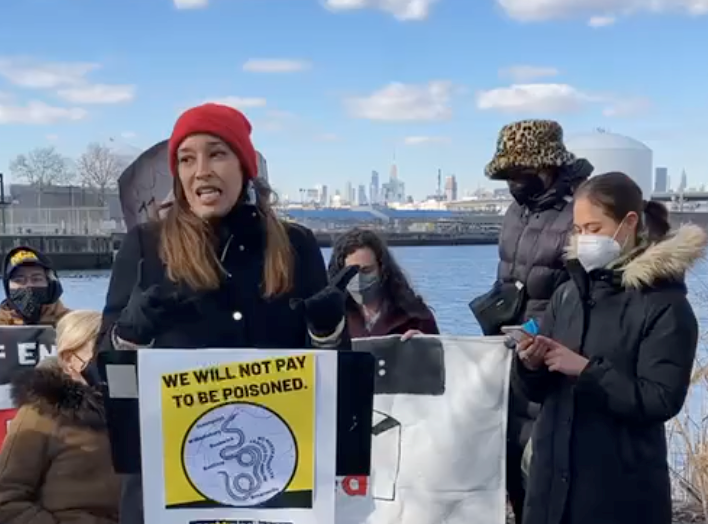 In November 2020, the DEC issued a "Negative Declaration" ruling the project would not have significant adverse environmental impacts.
But a lawsuit filed by Brooklyn residents in March 2021 alleged DEC only looked at a short environmental assessment form submitted by National Grid, and didn't look at supporting information to assess areas of environmental concern.
Opponents to the vaporizers say they would increase air pollution in an environmental justice community and increase greenhouse gas emissions during the climate crisis.
"We need to say no to fossil fuel investments," Congressmember Maloney said. "We have to start cutting down on fossil fuels or we're not going to have a planet."
National Grid says the vaporizers would not add more LNG to the facility, but would allow it to transform gas quicker on the coldest days.
The utility has told BK Reader that the expansion is necessary to ensure that 1.9 million residential and business customers have the energy they need to stay warm "on the coldest winter days."
National Grid says the vaporizers are not related to the pipeline.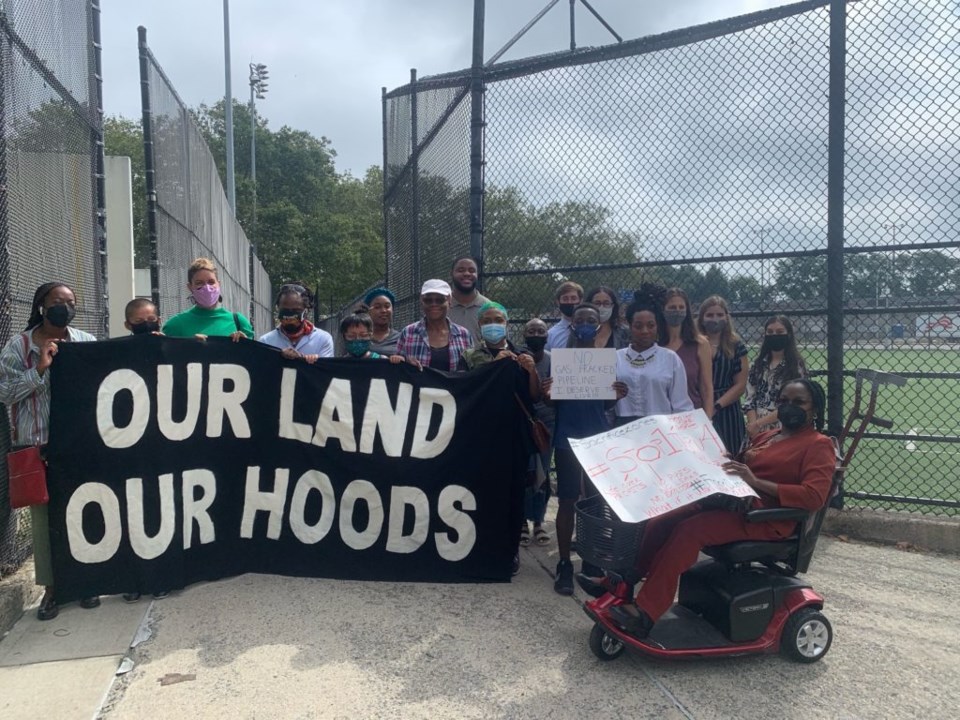 The news comes as Brooklyn community groups that filed a federal civil rights complaint alleging National Grid discriminated against communities of color in the building of its pipeline called on the federal Environmental Protection Agency to force the DEC to conduct a full environmental review of the proposed vaporizers.
They say the review needs to be done before any air permits are granted to National Grid.
After delaying the decision on the permits three times already, the DEC has said it will make a final decision on the project by Feb. 7.