The City lifted its mask mandate for most students at public schools Monday, but many Brooklyn children were still being cautious anyway.
As of Monday, masks were longer required on public school grounds for kindergarten to 12th grade students. They are still mandatory for those aged under 5 — none of whom are eligible for vaccination yet.
For some children, almost half their lives have been spent living in a pandemic, and not wearing a mask to school now feels strange.
Shannie Venice is a mom whose boys Kaiden, 6, and Ethan, 3, go to school in Clinton Hill.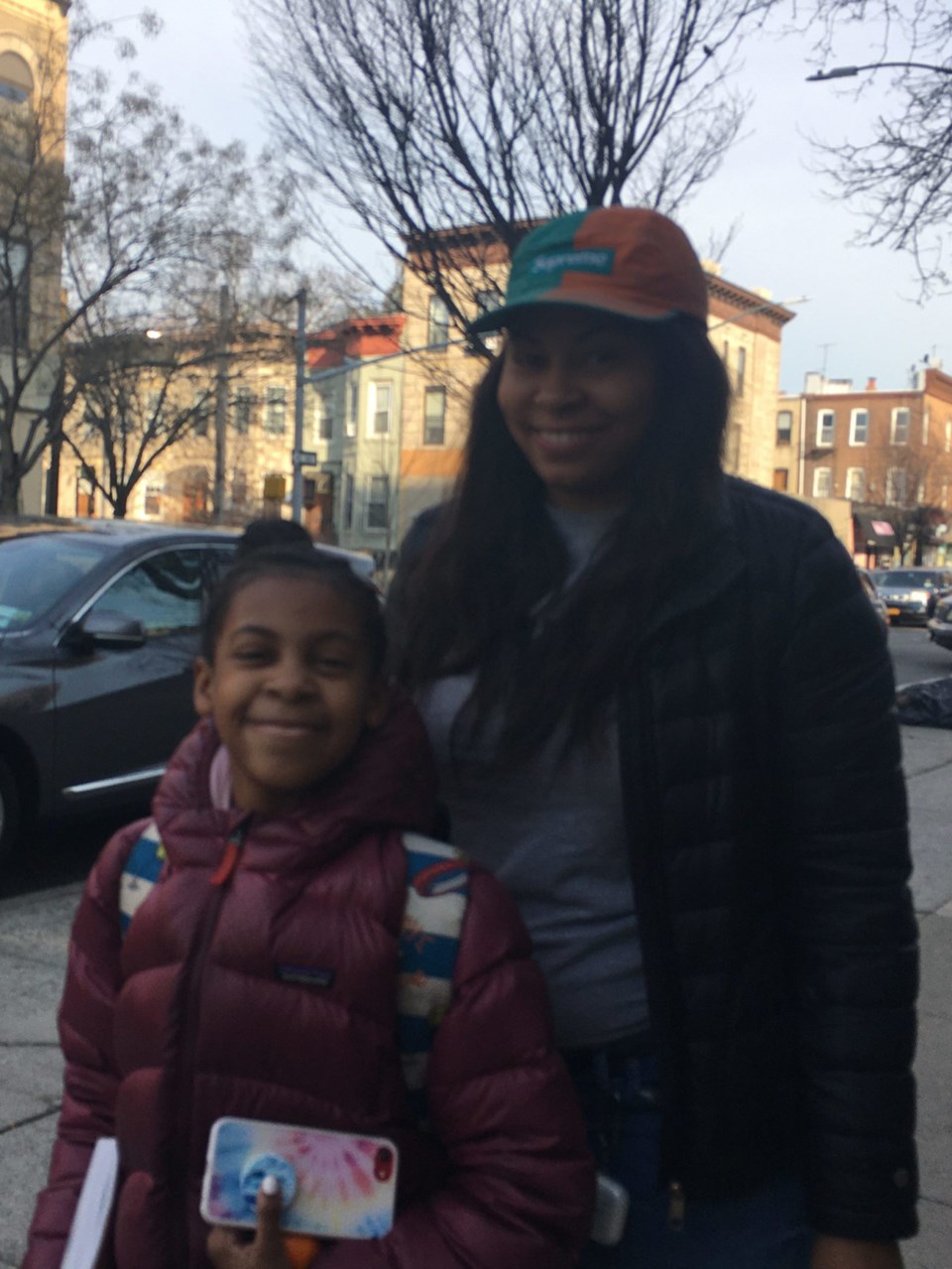 She said Kaiden was excited to lose the mask at school, but Ethan wanted to keep his on.
"He still wants to wear it," she said. "He asks me, 'Where is my mask?'"
On her way to school at P.S./I.S. 137 Rachel Jean Mitchell in Bed-Stuy on Monday morning, 9-year-old Brittany Willams told BK Reader it felt "kind of weird" that they didn't have to wear a mask anymore.
"I just don't want anyone to be coughing or sneezing."
However, she was looking forward to shedding the mask outside the classroom. "I'm excited, because running outside I'll finally be able to breathe."
Malachi Hoover, 10, was wearing his mask on the way to school at P.S./I.S. 137 and was also on the fence about taking it off.
"I'm so-so," he said, agreeing that outside still seemed the safest place to have masks off.
New York City Mayor Eric Adams last week announced a number of sweeping changes to the City's COVID-19 pandemic restrictions.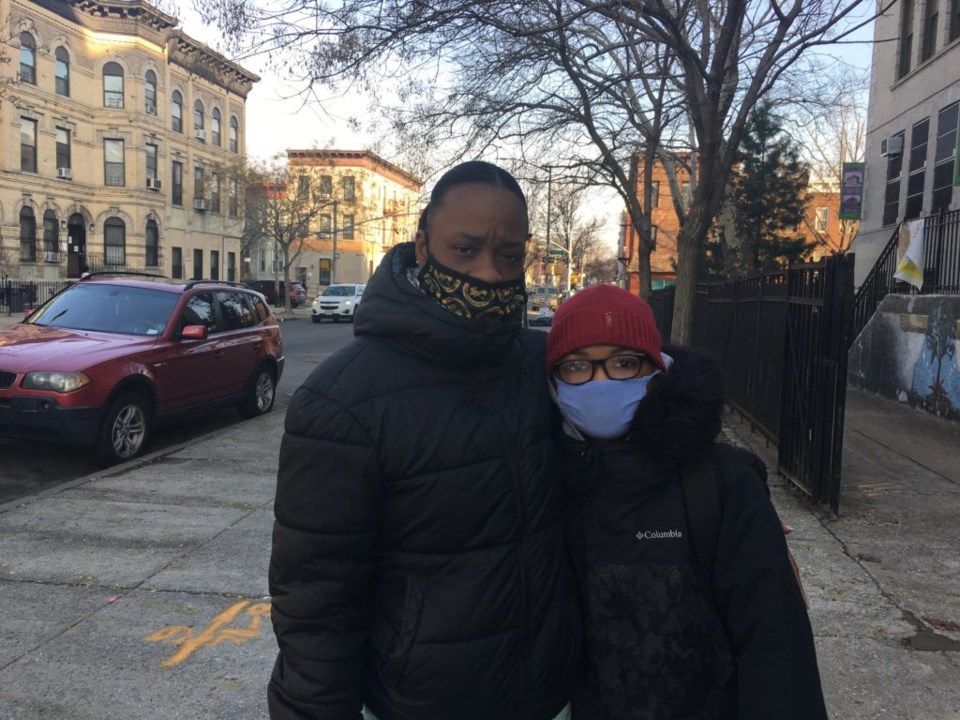 He said the changes aim to boost the city's economic recovery, in the face of "quickly declining COVID-19 cases and hospitalizations."
As of Monday, indoor venues — including restaurants, fitness facilities, and entertainment spaces — were no longer required to check for proof of vaccination before customers enter.
Businesses still have the flexibility to require proof of vaccination or masking indoors if they choose
While public school children are able to remove their masks, if they so choose, schools were required to maintain "strict COVID-19 protocols," the mayor said, including increased ventilation, a daily screener to ensure those with symptoms do not come to school and test kit distribution.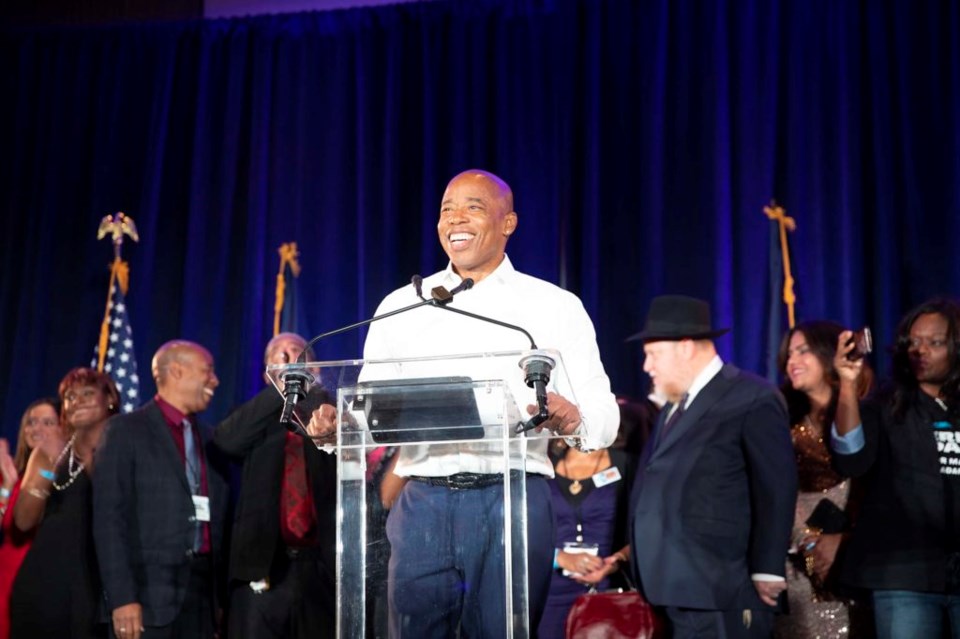 Masks continue to be required for all settings with children under 5 years of age — where none of the population is yet eligible for the vaccine — including programs contracted by the New York City Department of Education with 3- and 4-year-old children as well as 3k and 4K classrooms in district schools.  
Some parents are choosing to keep their children wearing a mask despite the changes in the rules.
Bed-Stuy's Tailesha Baiz said she didn't agree with the changes to the mask mandate for health and safety reasons, and she and her 4-year-old would continue to wear theirs.
Meanwhile, whole classes of students had turned up to school wearing their masks Monday, even though they don't have to anymore, BK Reader discovered in the afternoon.
Nikki Hay said her 6-year-old son Grady's whole first grade class at P.S. 056 in Clinton Hill turned up to school in masks. Grady also wore his mask to school.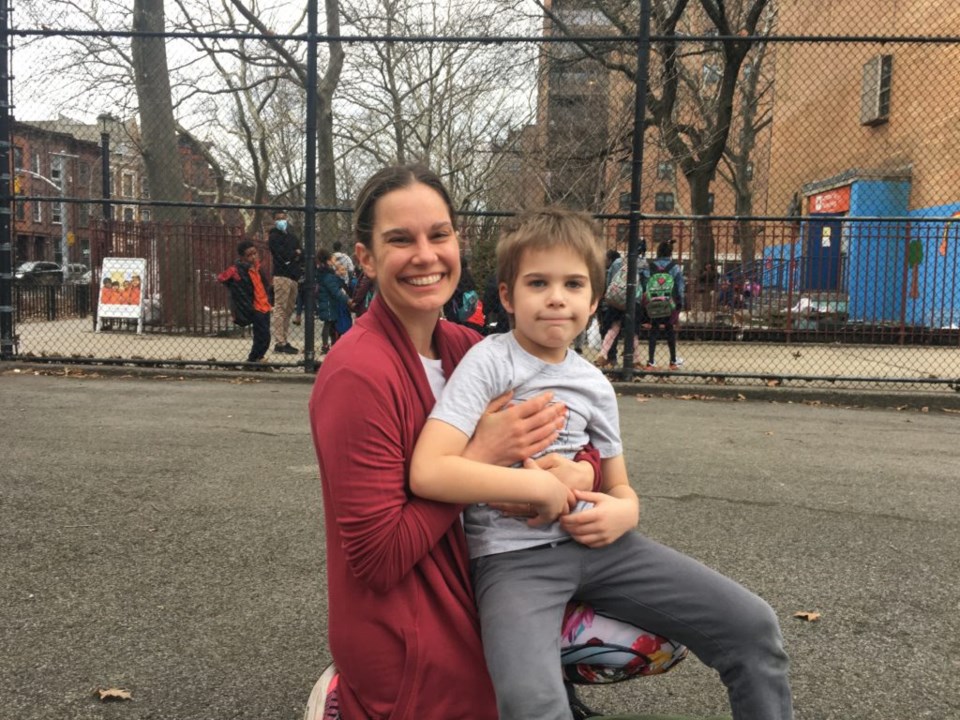 "He asked me why I thought that was and I said, 'I think 14 other parents might have decided it [removing the mask mandate] was a little too soon for them," Hay said.
"I don't know if that will continue all week, I think everyone is feeling it out."
Her younger son, Ellington, is in Pre-K and Hay said she was glad those children were still wearing masks, as they were not vaccinated.