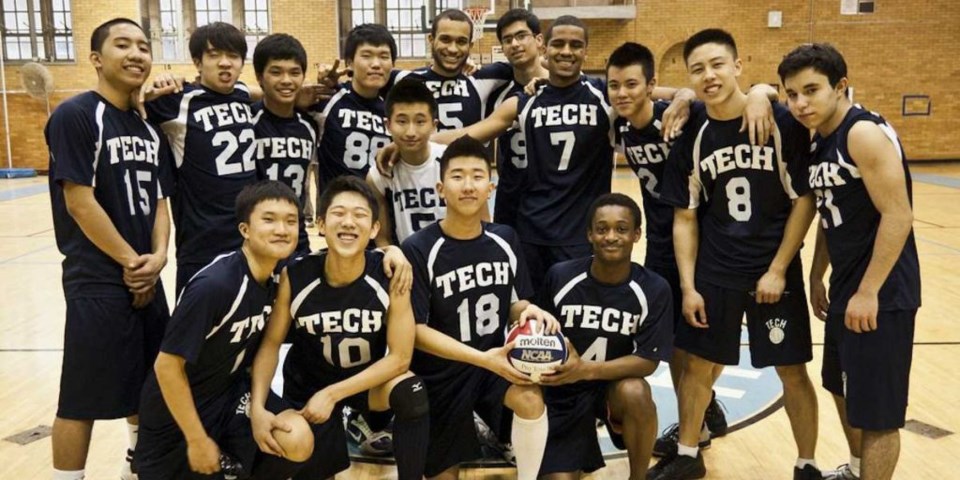 Bills introduced in Albany that would change the admissions policy for New York City's most selective high schools, are struggling to gain momentum in the state Legislature, the Times writes. Among the backers of the legislation are Assemblyman Karim Camara of Brooklyn and Senator Adriano D. Espaillat of Manhattan, both of whom argue argue that the current single-test admissions policy at schools such as Stuyvesant High School and Brooklyn Technical High School are discriminatory.
According to the Education Department, black students were offered only 5 percent of the seats at the eight schools this year and Hispanics 7 percent, even though 70 percent of the city's public school students are black or Hispanic. Asians were offered 53 percent of the seats, while whites were offered 26 percent.
One of the main complaints about the test is that it favors students who can afford test preparation. But supporters of the single-test policy say it is in fact the most unbiased measure, and those students who do pass often have parents who make the necessary monetary sacrifices while students sacrifice their summers studying in preparation.
Now, reticence by the state Legislature is signaling a bereft of strong supporters for the bill. Even Mayor Bill de Blasio, who earlier in the year called the growing racial disparity a problem, was silent around the bill's lack of movement.
"Are we disappointed that more lawmakers are not speaking up about this issue? Absolutely," said Jeffrey N. Maclin, a spokesman for the Community Service Society, an antipoverty group.
"Perhaps if more black and Latino lawmakers were vocal about how this admission policy perpetuates inequality and denies qualified students access to the city's elite schools, we'd see momentum build for changing the law and creating a fairer system."