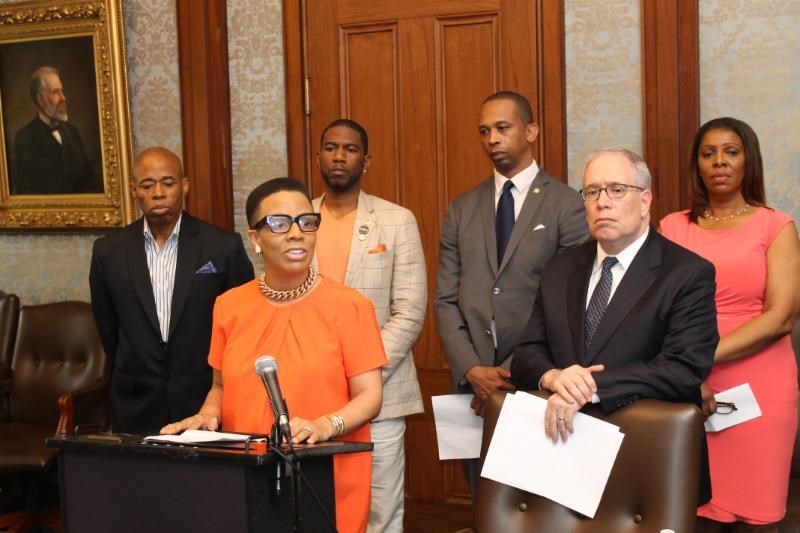 New York City's top elected officials gathered on the steps of Brooklyn Borough Hall on Thursday, May 18, to announce their unified opposition to the proposed Bedford Union Armory development.
Councilmember Laurie A. Cumbo, Congresswoman Yvette D. Clarke, Brooklyn Borough President Eric L. Adams, joined by Assemblyman Walter T. Mosley, Councilmember Jumaane D. Williams, Comptroller Scott Stringer and community leaders, called upon Mayor de Blasio to create a plan that meets the needs of their communities.
"We will not allow public land to be used for the purpose of luxury condominiums. The fact that we delivered this position to the developer prior to the presentation of this plan is an insult to the Crown Heights community," said Councilmember Cumbo. "The development proposal put forward by our administration simply does not reflect the needs of our rapidly gentrifying neighborhood."
Cumbo and other elected officials criticize the mayor's current proposal that prioritizes luxury condominiums over low-income housing. Their pushback comes just days before the de Blasio administration is expected to finalize the project.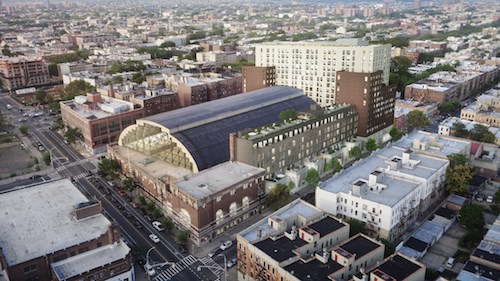 "The current proposal to redevelop the Bedford Union Armory would create housing units that are simply unaffordable for most of the families now living in Crown Heights. We need real affordability, particularly when many families in the neighborhood are at risk of displacement and even homelessness," said Congresswoman Clarke.
City and state officials vowed to withhold capital funding until a project was delivered that acknowledges the needs of the community and expressed their expectation to turn the Armory project into a model for responsible development in the city.
"The reactivation of the Bedford Union Armory is an important project, and it is more important than ever that we get it right," concluded Brooklyn Borough President Adams.