'Golden Milk,' also known as turmeric milk, originated as part of an ancient holistic medicine practice in India, where turmeric is widely consumed for its health and beauty benefits like boosting memory function and improving the smoothness of skin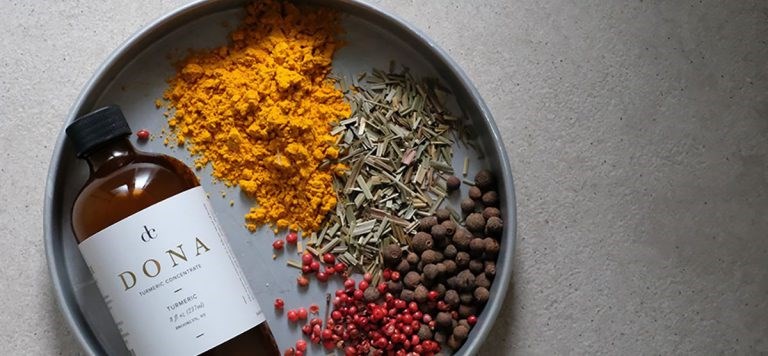 Dona Chai, a Bed Stuy-based artisanal chai company specializing in liquid tea concentrates is bringing you …the "Golden Milk," the first organic liquid turmeric concentrate to hit the local New York market, reports Sprudge. The bright yellow hot drink - also known as turmeric latte - is one of a new wave of wellness drinks appearing in coffee shops across the U.S. and is said to have a bounty of health and wellness benefits.
Dona Chai was founded in 2014 by former NYU grad student Amy Rothstein. A student on a budget who enjoyed a good cup of chai, she was frustrated when she couldn't find a single local company producing high-quality chai concentrate. On the quest for a chai that wasn't sugary sweet, or a weak tea steeped in milk, she started experimenting with recipes.
"I noticed that everything was local, you know, like locally roasted coffee," said Rothstein. "But there wasn't any option for a local or good quality chai for a chai latte."
Three years ago, the company began producing its liquid tea concentrate that is handcrafted in small batches using fresh ginger, freshly ground cinnamon, green cardamom, cloves, black peppercorns and organic black tea. To preserve the tea's purity and to build its complexity, Dona Chai employs a slow steeping process, resulting in a cup of bold and flavorful chai tea - made in Brooklyn.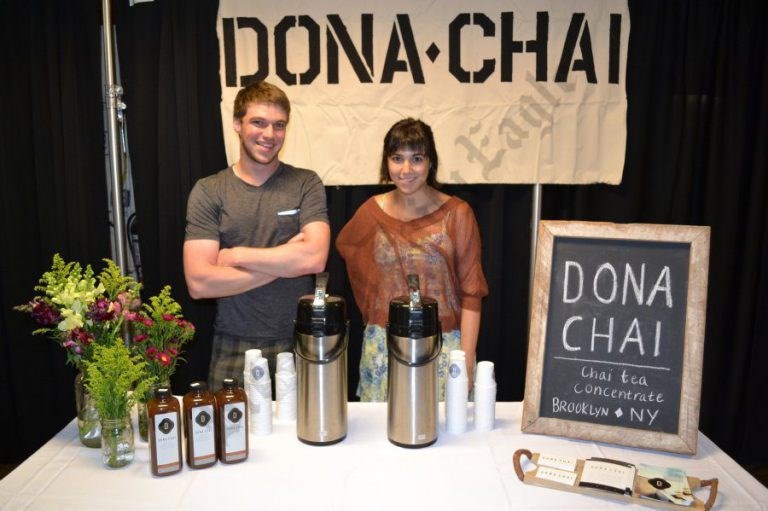 Fast forward: With the "Golden Milk" trend slowly arriving at the East Coast, after already having conquered coffee shops in Australia, the UK and the U.S. West Coast, Rothstein jumped on the craze and launched Dona Chai's turmeric concentrate in July 2017.
The healthy concoction, also known as turmeric milk, originated as part of an ancient holistic medicine practice in India, where turmeric is a common ingredient and widely consumed for its many perceived health and beauty benefits. Its main compound curcumin is a real brain booster: Its medicinal properties are said to promote memory function, to work as an anti-inflammatory and to improve the overall smoothness of skin, among other great health and wellness benefits. As an intentionally healthy concentrate, Dona Chai's liquid concentrate contains three grams of turmeric and is enriched with black pepper to activate the full benefits of the turmeric root.
Today, Rothstein heads the quickly expanding Dona Chai with her younger brother Peter. The company's products are available at various Whole Foods locations, several coffee shops in NYC and online.
And as wellness drinks continue to boom in the U.S. - the future of Dona Chai's turmeric liquid concentrate surely looks "golden."