A group of Bed-Stuy restaurant owners are calling for the community's support in their push to get the City to establish a permanent and equitable outdoor dining program.
Charlotta Janssen, the owner of Malcolm X Blvd's Chez Oskar, has worked tirelessly throughout the pandemic to ensure local restaurants have been able to survive, organizing and informing small business owners of ever-changing rules and lobbying local leaders for support.
And she hasn't once slowed down.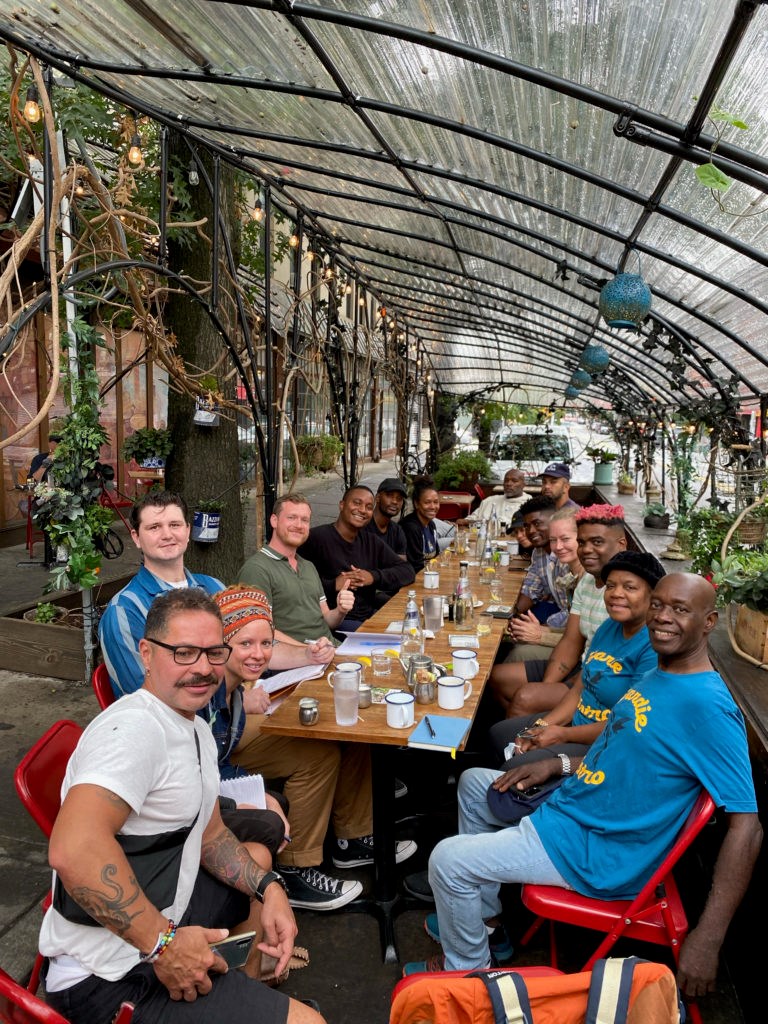 Now, Janssen -- who says outdoor dining was the saving grace during the pandemic -- has launched a petition with other Bed-Stuy restaurant owners calling for the City's implementation of a "permanent, inclusive, and equitable sidewalk and roadside outdoor dining program that is fairly enforced and guided by comprehensive design standards and best practices." So far, almost 500 people have signed on.
Outdoor set-ups are a community asset and should accommodate all users of the sidewalk, the petition on Change.Org says. "Outdoor dining supports local economies, walkable communities, and better quality of life. Business owners have shown the benefit of this program, and the government ought to support the resilience of communities by making this program permanent."
Since mid-2020, restaurants have been able to take part in outdoor dining thanks to an emergency order enacted by the City. Earlier this year, that emergency order was made permanent and the Department of Transportation (DOT) and Department of City Planning (DCP) are currently hammering out the details of the permanent program. The agencies have proposed a citywide zoning text amendment that would unify both sidewalk and street side dining under one agency - the DOT, Janssen said.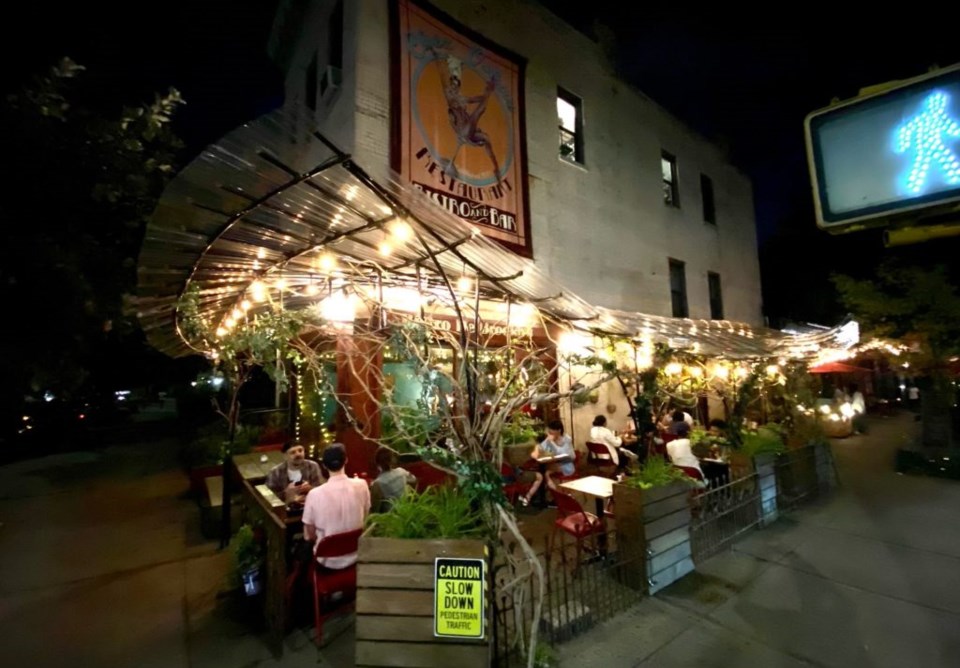 Janssen, although overall supportive of the program, said there were a couple of changes DOT should make to make the plan more equitable for everyone.
"Their complaint based system only collects negative information and some rules really need help to inspire better design principles," she told BK Reader.
Her suggested amendments to the DOT's current systems include that the department should stop basing rules off complaints made; give restaurants adjacent spaces to ensure equity; give the small businesses two weeks to fix structural violations, rather than 24 hours; allow for transparent roofing to cover more than just diners and for it be high enough to fit an umbrella underneath for spot shading; and more.
She added that one big thing that would make a difference to businesses, would be to stop vaccine check requirements.
"Carding diners for vaccines is a disaster and a business killer," she said, adding that she wanted the City to implement mask wearing unless at table as it had done in the past.
For more information on the City's outdoor dining program, click here.