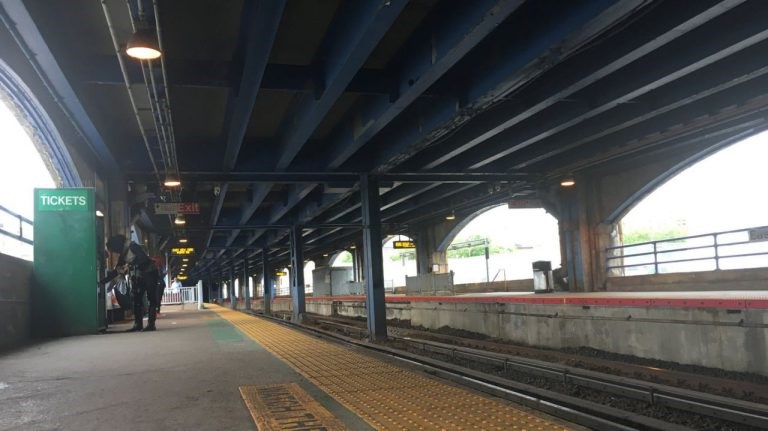 Brooklyn Borough President Eric Adams is calling for the MTA to increase their funding to make much needed improvements in the East New York Long Island Rail Road station. As AM New York reported, Adams believes the station is being ignored because of the neighborhood and where it is located.
"It totally smells like a toilet and that's terrible," said Denny Thomas, a Bedford-Stuyvesant resident who was taking the LIRR for the first time. East New York is in an area where predominantly communities of color live, and it reflects on the treatment they're receiving in New York City, said Adams.
"Capital dollars should be utilized based on need and not based on ethnicity or gentrification," he said. "There's a pattern of how well stations are taken care of based on where they're located in the city. We need to break that way of that."
On an average weekday, the LIRR station serves about 1,358 riders, according to the most recent MTA statistics.
Mark Epstein, chairman of the LIRR Commuter Council stated that riders and the communities the LIRR serve are entitled to have stations that are clean, safe and comfortable: "The East New York station does not meet even minimum standards in these areas, and corrective actions are long overdue."
Adams and residents want to see station improvements accommodate a growing neighborhood as well as the MTA's "freedom ticket" pilot, a discounted LIRR ticket which will be issued to select commuters traveling within the city's limits.