Alicka Samuel readies herself to rewrite the narrative of Brownsville and address the housing crisis in East Brooklyn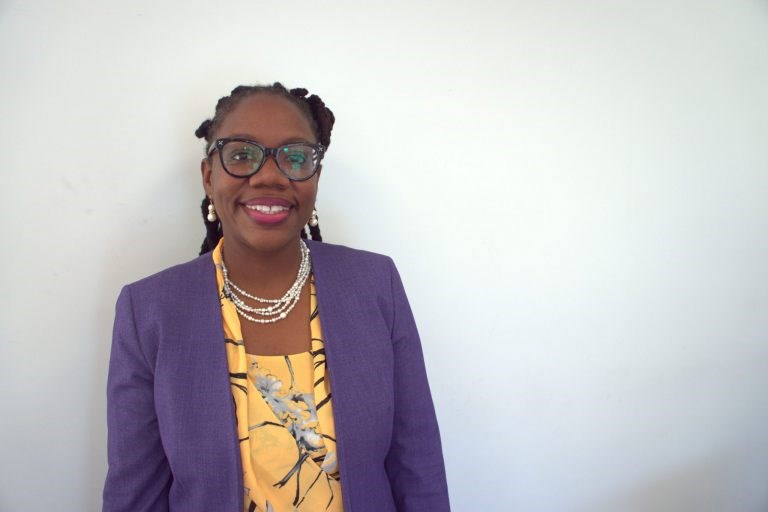 The campaign office of newly minted City Councilwoman Alicka Samuel is awash with posters touting her campaign slogan, 'Hope is inside.' It's a rallying cry for self-empowerment and self-sufficiency, two calls-to-action she sees as crucial in District 41, in which crime-ridden neighborhoods like Ocean Hill and Brownsville give the district a statistically bad rap.
Samuel, who will also preside over Bedford-Stuyvesant, East Flatbush and Crown Heights when she takes office in January, replaces three-term predecessor Darlene Mealy. The incumbent councilwoman was top-ranked by City & State in this year's list of 'Worst New York City Councilmembers' for showing up to less than 75 percent of hearings and failing to pass a single bill in 2016.
Asked what distinguished her from her eight challengers in the election, Samuel chuckles and says simply, "I'm from here." Raised in the Marcus Garvey Houses on Chester Street in Brownsville, where she knew her neighbors by name, she admits that the neighborhood has changed from when she was growing up - namely, the erosion of social capital and neighborly camaraderie. "Now you have a lot of transitioning families," she says, "and they may not feel that same level of pride that we have in the community."
East Brooklyn saw a rash of foreclosures earlier this year, including East New York and East Flatbush, home to the largest numbers of property owners earning less than $50,000 a year, according to the real estate database PropertyShark.
Samuel is especially concerned about seniors being swindled out of their homes if, for instance, they cannot afford the property taxes. A developer might swoop in and offer to foot the bill for, say, $100,000, only to resell the property for $1.5 million, she offers by way of example.
"It happens all the time in this district," she explains, "and that's what causes all of the property values to skyrocket."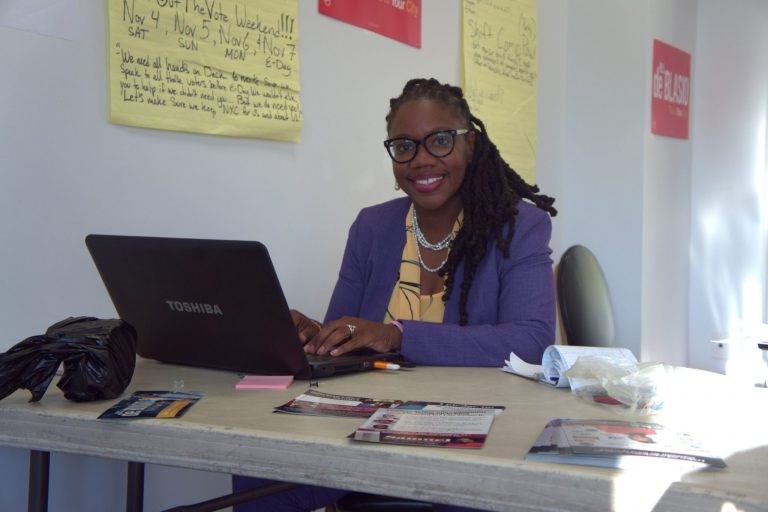 One of her top to-dos upon taking office, she says, is to introduce legislation preventing private developers from "flipping" housing stock for a quick buck. While she is still toying with the specifics, one of her ideas is to cap resale value at a certain percentage of the home's initial sticker price. Samuel, who unsuccessfully ran for City Council in 2005, is raring to root out home appraisers who overstate the value of a property for personal profit.
"The folks that are certified in being appraisers are all in cahoots with each other," she says. "Plus there's not enough people of color in the profession, and so that's just a way for folks to come in and rob us of our property."
The former senior advisor for NYCHA wants to ramp up homeownership in the district, which she sees as a means toward desegregated, mixed-income neighborhoods in counterpoint to affordable housing, which clusters people of similar income brackets.
"You're not going to have a community where everybody makes $20,000," she says. "It just doesn't make sense."
She adds that Brownsville's reputation for gangs and gun violence as the "murder capital of New York" tends to eclipse its success stories - of which she is one. Samuel began her career as a child protective specialist, surveying homes and families for signs of child abuse and neglect for the NYC Administration for Children's Services, before earning a law degree at the CUNY School of Law. In February, she resigned from her post as chief of staff for Assemblywoman Latrice Walker, her longtime best friend, to run for office. Uncoincidentally, her campaign office on Rockaway Avenue is right next door to Walkers' office.
Brownsville born-and-bred, Samuel maintains that her story is "not the exception, it's just an example."
"There's people here that are making money and living in their family homes," she says. "And we're starting to come out now and say, 'Oh no, we're here.'"
Samuel won the primaries on September 12 and faces no challenger in the general election on November 7, 2017. She will assume office in January 2018.