Last week, new Brownsville affordable housing and healthcare development Vital Brookdale topped off, counting down to its slated opening in 2022.
The building, located at 527 East 98th Street, will include 160 affordable housing units and 25,000 square feet of health-focused community space. The affordable homes will include 32 studios, 63 one-bedrooms, 59 two-bedrooms -- including one superintendent unit -- and six three-bedroom units.
The units will be available to individuals and families earning 30- 60% of Area Median Income, and middle-income units will be available to families earning 80% AMI. In New York City, AMI is $107,400 for a three-person family — so for a family of one 30% AMI is $25,080 and for a family of four that number is $35,790.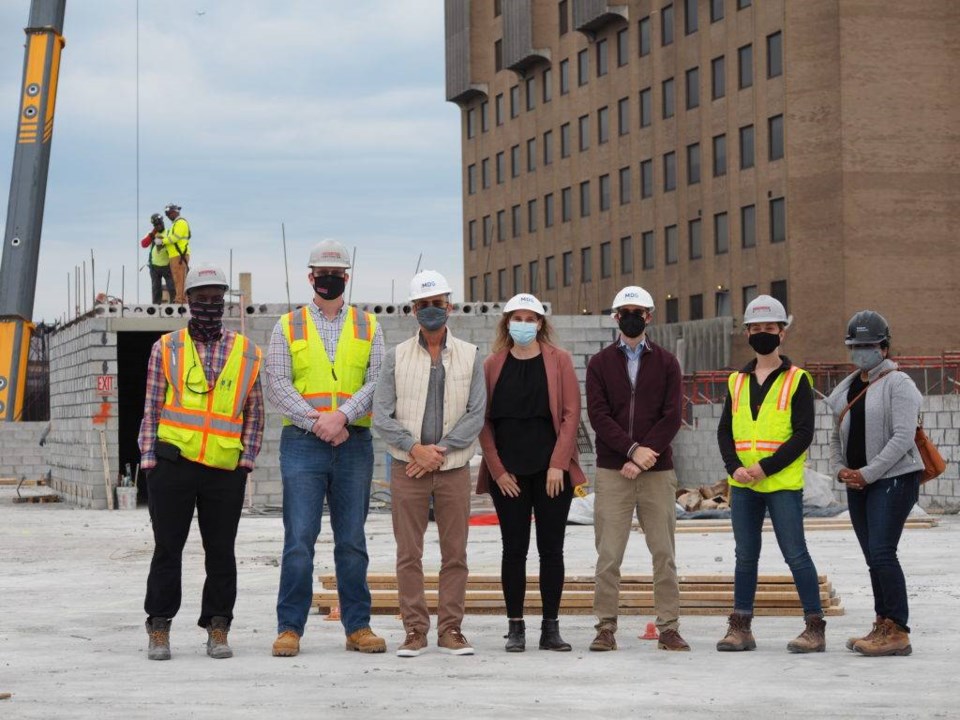 Vital Brookdale will have 36 units designated supportive units: 10 designated for youth aging out of foster care and affordable to individuals at 30% AMI, and twenty-six one-bedroom apartments at 50% AMI for individuals with developmental disabilities.
A spokesperson for the development, initiated through New York State Homes and Community Renewal, said the project would reflect the state's vision to create a stronger, more sustainable Central Brooklyn by including affordable housing and resilient, sustainable infrastructure.
"The project will be an exemplary model for transforming the lives of low-income housing residents and will set the standard for new environmentally friendly and health-focused affordable housing developments," they said.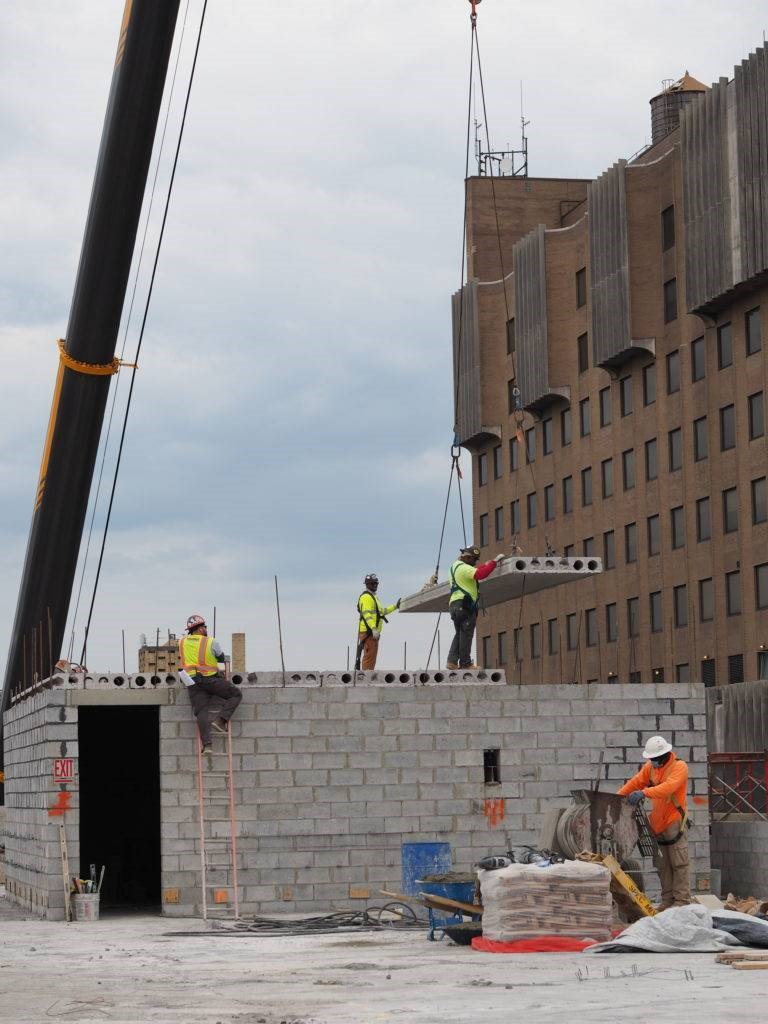 The development will have maximized energy efficiency, including a 100kW roof-mounted solar photovoltaic system, high performance mechanical systems, insulation and windows, LED lighting, low-flow water fixtures, and several other energy efficient measures to ensure the comfort and affordability for residents as well as sustainability of the building, Dattner Architects said in a statement.
Dattner Architects' Principal John Woelfling said the project was the result of an incredible collaborative effort.
"This type of approach is necessary to achieve a successful passive house project that will reduce the building's energy consumption by over 60%," Woelfling said.
"We are proud to be part of the team that is delivering 160 apartments that will be affordable, welcoming, healthy, and tread lightly on the planet."
A spokesperson for the development said the health-focused community space would function as a community job training space and would host a community fresh food program, and will be used by Brookdale Hospital and development partner, New York Foundling. The Foundling will also be the service provider for all supportive units in the project.
The development will include a second-floor terrace and front and rear-courtyards, which will include landscaping, a dog run, play area and seating areas. Additional amenities will include a multi-purpose community room, game room, library/resident co-working space, fitness room, laundry room, cold-storage locker and package rooms and a bike storage room.
Vital Brookdale was designed and built by MDG Design + Construction, Smith & Henzy Advisory Group, The New York Foundling, Monadnock Construction, Dattner Architects, Skyline Engineering, DeNardis Engineering, Starr Whitehouse and Bright Power. It is part of the State's Vital Brooklyn Initiative.