A new development in East New York is slated to bring 28 affordable apartments to the neighborhood, but it comes at a price: four immigrant-owned businesses will be pushed out of their current locations, and at least two say they will probably have to close.
A laundromat, an auto shop, a restaurant and a barbershop on Sutter Ave. will be torn down if Almonte Lincoln LLC gets approval for rezoning of 1377 Sutter Avenue to build its project.
"I wouldn't be able to move, I would have to close down," Borinquen Cleaners owner Luis Martinez told BK Reader.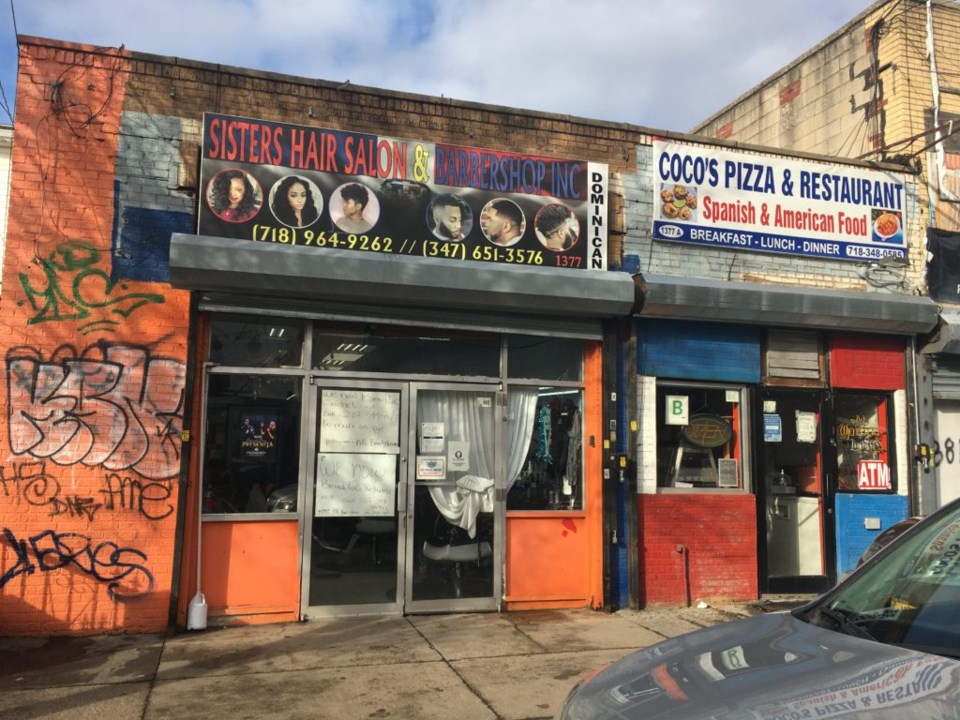 The 65-year-old Puerto Rican entrepreneur said he would have to find a job if his laundromat — which he's run for 30 years — were to be shuttered by the development. He said no one has approached him about, yet.
28 apartments with balcony access
The proposed development is a five-story building on Sutter and Lincoln Avenues, with 28 new apartments and a 7,436 sq. ft. commercial space on the ground floor.
The developer is proposing that all 28 apartments be "affordable" — offered at below-than-market rate — for the next 30 years.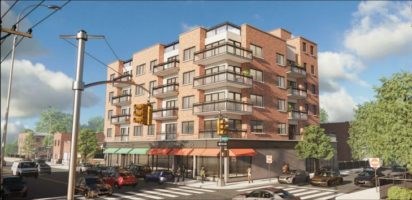 Eight of the apartments are proposed to remain affordable for people earning 80% of Area Median Income (AMI) forever, under the city's Mandatory Inclusionary Housing (MIH) Option 2 policy.
However, this is still expensive for most people currently living in East New York: 80% AMI in NYC is currently set at $66,880 per year for a single person.
Both NYC Mayor Eric Adams — in his previous role as Brooklyn Borough President — and NYC City Planning Commissioner Anna Hayes Levin have asked the developer why it doesn't implement MIH Option 1.
Under Option 1, seven of the apartments would have to remain affordable at an average of 60% AMI forever, with three of them rented at up to 40% AMI — much more in alignment with East New York incomes.
The developer's representative, Lisa Orrantia of Akerman LLP, said Option 2 was agreed to with Former Councilmember Inez D. Barron, City Land NYC reports. Barron could not immediately be reached for comment.
Affordable for now
For now, all the apartments would be affordable.
According to plans presented at a City Planning Commission meeting Jan. 19, the building will initially have three units for formerly homeless people: one studio at $215, a one-bedroom at $283 and a two-bedroom at $425.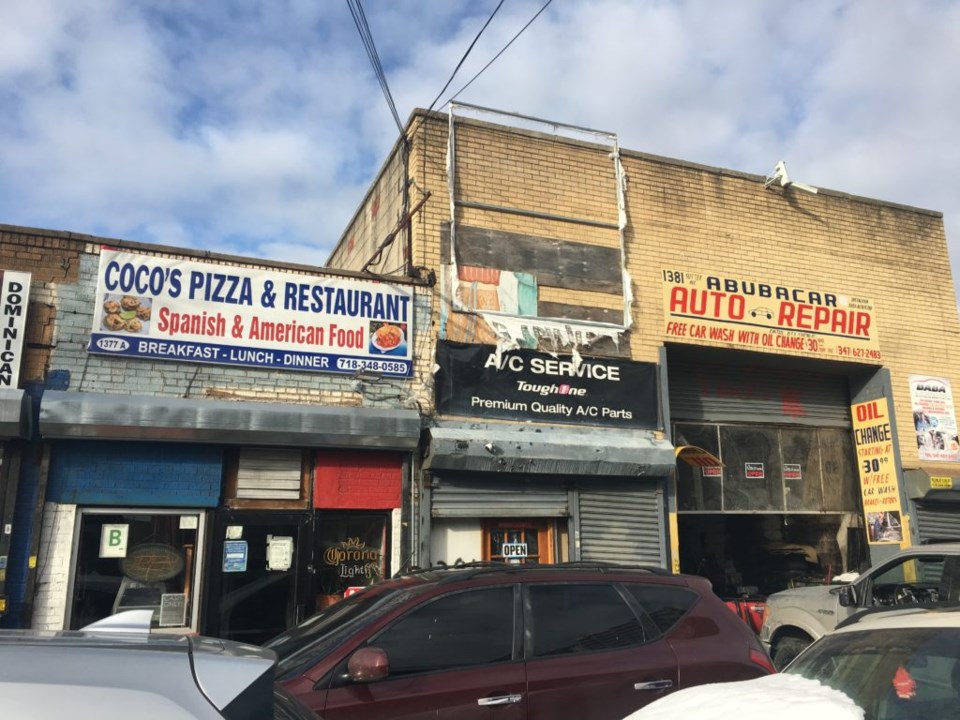 Twenty units will be at 50% AMI at $777 for a studio, $980 for a one-bedroom unit and $1,168 for a two-bedroom unit.
Five units will be at 80% AMI, with studios priced at $1,314, one-bedroom units at $1,651 and two-bedroom units at $1,974. All of the units will have access to a terrace or balcony.
Council to weigh in
The proposal was given a favorable recommendation by Adams in his role as Brooklyn Borough President on Dec. 30, 2021, albeit with conditions.
Adams said he thought the City Council should force the developer to implement MIH Option 1, to maximize low-income housing in the area. He also said all of the units should be kept affordable forever, that local affordable housing nonprofits should be involved and that seniors should be prioritized.
He expressed concern about the displacement of the current tenants at 1377 Sutter, noting "those that are immigrant-owned, which are a vital part of their communities, but easily displaced by rising commercial rents."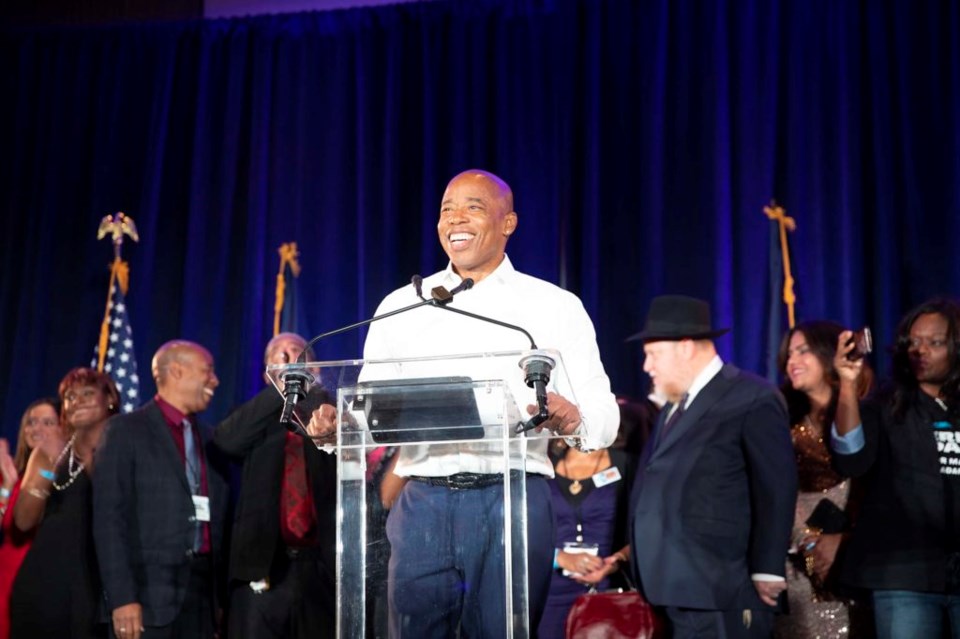 He asked that the developer set aside space in the new build for displaced business owners like Martinez from Borinquen Cleaners.
Reached by phone Tuesday, a man at Hispanic restaurant Coco's Pizzeria said they would have to close down if the developer's plans went ahead. He said the family business had been running for more than 13 years.
The owners were not available at Sisters Hair Salon and Barbershop or Abubacar Auto Repair to talk about the changes Wednesday.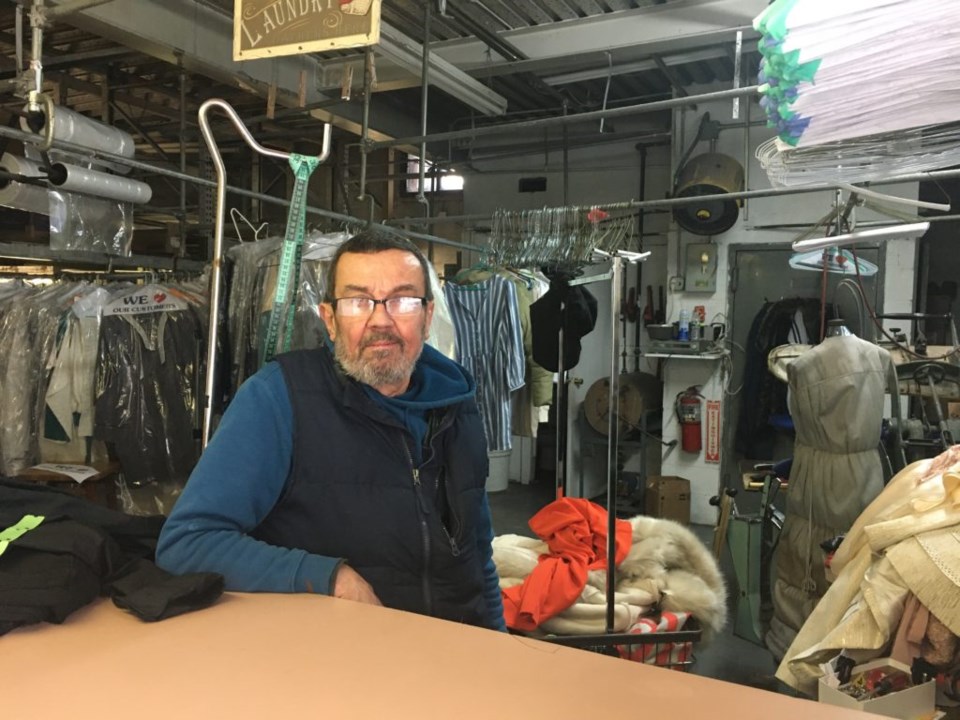 Meanwhile, Martinez said while he said he would be willing to sell his business, he didn't know what the situation would be with the lease, and he didn't want to start any problems.
"I'm a peaceful man, I'm too old to have problems."
The developer's representative could not be reached for comment to clarify whether leases will be offered to the displaced tenants.
Brooklyn Community Board 5 told BK Reader it is yet to vote on the project.