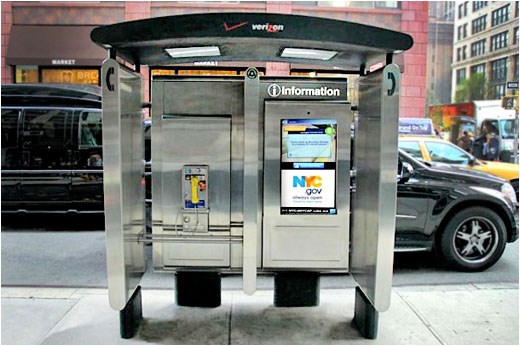 New York City, through its Department of Information Technology and Telecommunications (DoITT) is preparing to replace the aging network of public pay telephones with Internet hotspots, resulting in one of the largest free Wi-Fi networks in the country, announced Mayor Bill De Blasio.
The mayor issued an RFP on Thursday for the initiative that will constitute a wide network of state-of-the-art public connection points , greatly increasing access to broadband connectivity across the five boroughs.
The network of 7,000 free Wi-Fi hotspots at payphone locations around town also will provide free calling to 911 and 311, and at least $17.5 million in annual city revenue.
"For years, the question was, 'What to do with payphones?' and now we have an answer," said De Blasio.
"By using a historic part of New York's street fabric, we can significantly enhance public availability of increasingly-vital broadband access, invite new and innovative digital services, and increase revenue to the city—all at absolutely no cost to taxpayers."
The new structures will be funded primarily through the sale of digital advertising in commercial corridors and must be deployed within four years.
Responses to the RFP are due by June 30, 2014, at 5 PM. The city anticipates the signing of a contract for this initiative by the end of 2014.
"It is good to see government in the business of enhancing communication and information utility for every New Yorker, in every neighborhood," said Brooklyn Borough President Eric L. Adams.
For more information, visit nyc.gov/DoITT.