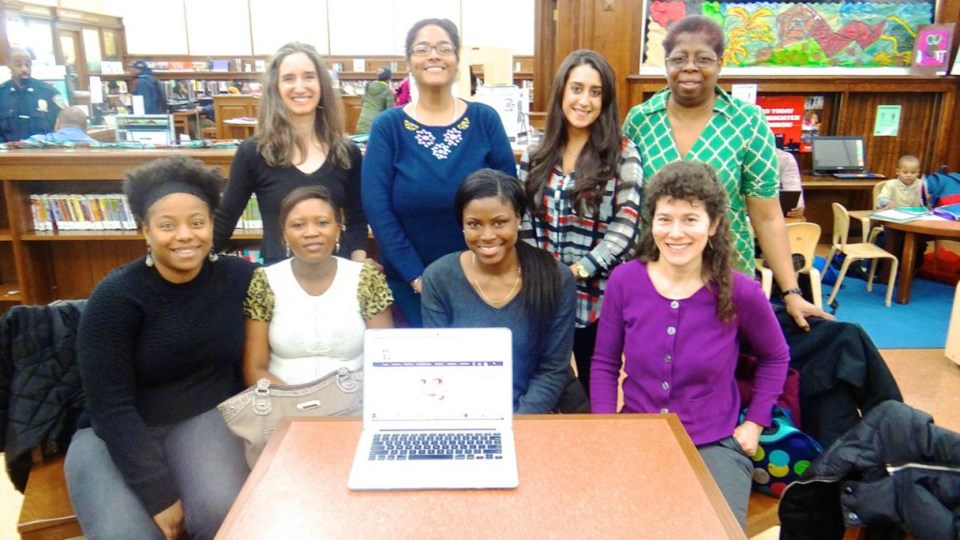 Mary-Powel Thomas is on a mission. Thomas, with a collective of a dozen or so community organizations throughout New York City that address pre- and post-natal health and development, is spearheading what she has coined, "The Healthy Start Community Action Network (CAN)."
The initiative is brand-new, contemporary and unique, sponsored by a $2 million federal grant to the New York City Department of Health & Mental Hygiene's Brooklyn District Public Health Office where Thomas serves as director of Healthy Start Brooklyn and the By My Side Birth Support Program.
Some of the partnering agencies within the Healthy Start Brooklyn CAN include the Brooklyn Perinatal Network, The Sudden Infant Death Resource Center, and the Caribbean Women's Healthy Association, to name a few. The goal of the Healthy Start Brooklyn CAN is to match, coordinate and maximize its network of services to improve birth outcomes for women, babies and families in Brooklyn.
The subject focus of the most recent grant is on infant mortality, and one of the requirements was that each awardee create a community action network that would devise a targeted, efficient and yet creative solution for reaching the communities most in need.
"There are a lot of individual efforts that have been happening for a long time, but what is new is that we're trying to bring people together in a coordinated way without duplicating efforts," said Thomas. "There's a new buzzword out there, 'collective impact,' where you really try to coordinate efforts to increase the impact on our particular area of interest."
Rates of infant death, premature birth, and illness in the neighborhoods of Brownsville, East New York, and Bedford-Stuyvesant are far higher than elsewhere in New York City and the United States, said Thomas. African-Americans living in Central Brooklyn experience, especially poor health outcomes, when compared with other groups.
Healthy Start Brooklyn seeks to improve the perinatal health outcomes in central and eastern Brooklyn; reduce racial and ethnic disparities in perinatal health, with a special focus on African-American women; and increase access to health and social services in the program area.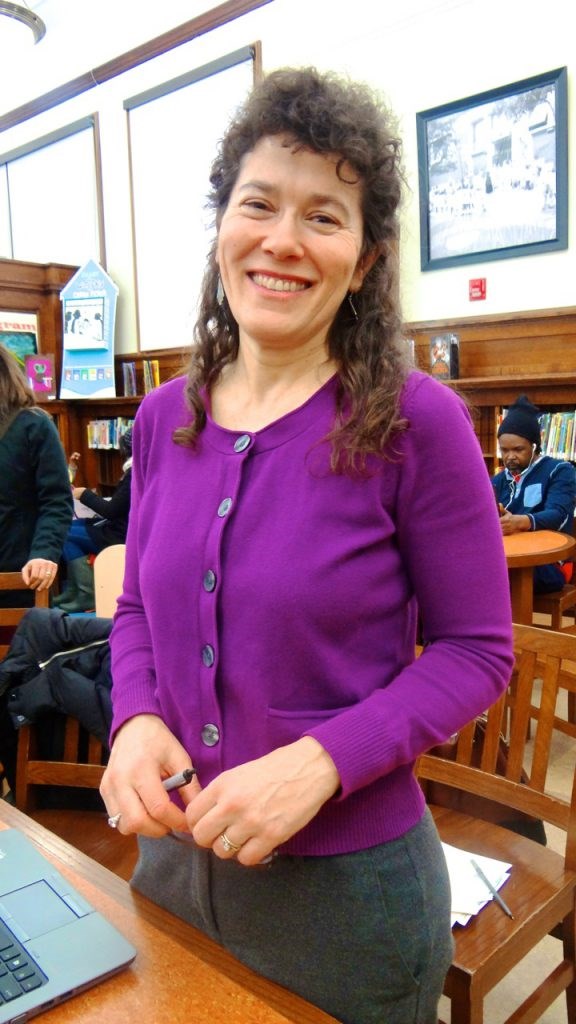 Thomas added, one of the other big goals for CAN was to identify a creative way to inform more residents about the multi-services options available through the Healthy Start network while also engage them in ongoing discussions about pre- and post-natal health options with which they might not have been familiar, including doula programs, breastfeeding options and even early literacy.
"At one of our meetings recently, one of the moms was saying that she had only found out about the doula program while in the Nurse-Family Partnership program because her partner's sister was in a shelter. She said, 'There are all these secret programs out there that no one knows about.'
"And this struck a chord with me, because we have a program called Dancing Through pregnancy and we've had a hard time getting people to signed up. So I asked her How do we get the news out? And she said, 'You know, I'm always on my phone, and I'm always online, social media.'
CAN partnered with the Brooklyn Reader, an online daily news website, to build a satellite page of Healthy Start sponsored content, providing an interactive platform housing all of the contact information and services of the partnering organizations in one place, including an area for sharing internal and external blogging and news content updated weekly.
"We felt that an online community news platform such as the Brooklyn Reader could be a great way to create a forum where residents can find all the information they need and where people running programs could reach community residents," said Thomas.
Visitors to the Healthy Start CAN site can read current news updates on a variety of topics, from childbirth education, to prenatal exercise to safe sleep for your babies; visitors can also take surveys, leave comments or ask questions of the CAN network
"The folks that are in CAN have really been excited about this and are really excited about the possibilities here!" said Thomas.
"We're really hopeful that this new engagement platform will do what we want it do: inform, connect and make a collective impact."