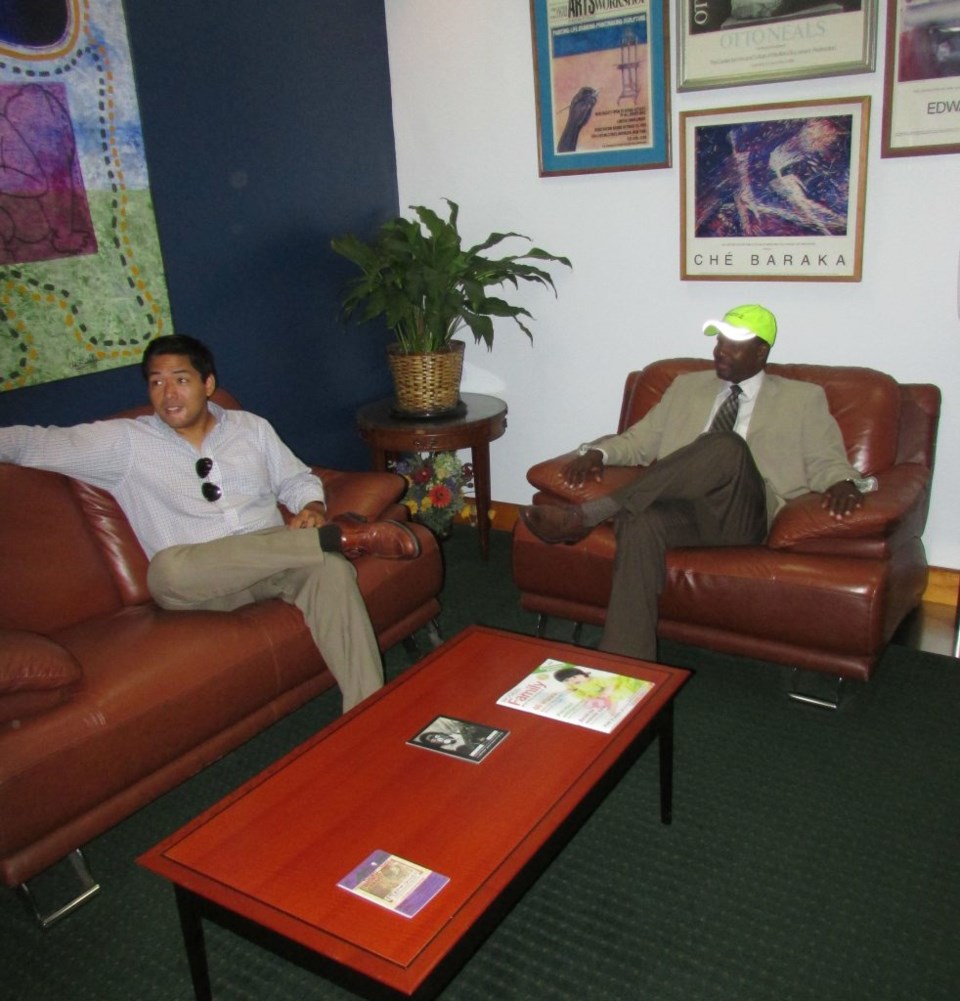 Following my interview with Joel Dabu, Bedford Stuyvesant Restoration Corporation's former Director of Commercial Revitalization for the Bed-Stuy Gateway BID, I sat down with Michael Lambert, the current executive director of the BID. Here, Lambert informs us of the current state of the Bed-Stuy BID and its future plans for the community. What is your relationship to Restoration and the BID?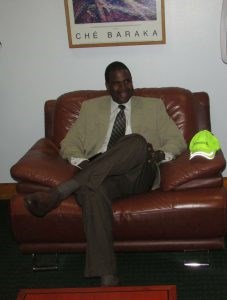 Michael Lambert: I'm the Executive Director of the Bedford Stuyvesant Gateway Business Improvement District, which is now a key economic development partner of the Bedford Stuyvesant Restoration Corporation.
How long have you been working with the BID?
ML: I've been working here with the BID since May of 2013.
What have you been working on specifically to improve the BID?
ML: When it was first started by Restoration, one of the ultimate goals was to actually grow the BID towards self-sufficiency. With my being hired, that has been the real first step to move things in that direction, with the continued support of Restoration. A lot of what we've been doing to try and help achieve this is to insure strong relationships with business owners, property owners, and community stakeholders. I want to make sure that all know and understand the mission of the BID and what we're trying to bring to the community. Then we can start to execute strategies based on what everyone who feels is needed for the neighborhood.
What would an example of one of these strategies be?
ML: We were just awarded a Retail Attraction Grant by the NYC Department of Small Business Services. The grant provides support to engage a retail attraction consultant in the hope of reducing the vacancy rates that currently exist within the commercial corridor of the Bed-Stuy Gateway BID along Fulton Street and Nostrand Ave.
What is the current vacancy rate?
ML: Right now, our last visual vacancy rate puts us at about 12 percent.
How does the Bed-Stuy BID compare to other BIDs in Brooklyn?
ML: In terms of comparing ourself to other BIDs in Brooklyn, from a standpoint of our assessments, which is basically how BIDs are funded, we're probably near the top of the middle of the BIDs in Brooklyn. The thing about Bed-Stuy is that it's a BID that's really nested within a community, so compared to some BIDs, like Metro-Tech and the Downtown Brooklyn Partnership, who have more corporate office buildings and national retailers, we have more convenient shopping, more mom and pops, more neighborhood shopping. We have some national chain stores, but the vast majority of the businesses that are within our BID are smaller in scale, neighborhood convenient shopping.
Do you believe that it's beneficial to have more corporate businesses come in or do you believe that a BID made up of mom 'n pops can be successful?
ML: I think the key thing that you need is balance, and depending on the neighborhood which you have, you want to know where that balance should be. For example, given the fact that the Bed-Stuy Gateway BID is surrounded primarily by residential homes, you want to provide a shopping experience that's going to make it easy for them to able to acquire the goods and services they just need to get on with their day-to-day lives. In many cases, if you introduce too many large, big-boxed corporate retail footprints into that type of area, it can be challenging for a lot of those smaller businesses. While you may actually introduce new businesses to specific areas of the district, you'll probably drive other smaller businesses in other parts of the district out.
Is there anything else that you'd like to share about the work that you do or anything else that you'd like the community to know?
ML: I feel privileged to be able to be the executive of the Bed-Stuy Gateway Business Improvement District. I think being able to carry on and build on the foundation that Joel Dabu set when he first got the BID signed into law is a great honor and a great privilege because it also speaks to helping transform the neighborhood into something special, not like any other neighborhood, but a unique Bedford Stuyvesant that other people will aspire for their neighborhoods to be like.
What's your goal for the next ten years for the Bed-Stuy Gateway BID?
ML: The next ten years? That's a long window in terms of economic development because things can change so rapidly. A lot of what happens is driven by economic conditions. The real estate market, as we've seen, can go into a state of flux depending on a variety of factors. So I think that the goal I would have, and I wouldn't really want to box it into a time frame, would be to see a robust retail corridor that provides a good balance of shopping for those who live in the neighborhood and for those who don't live in the neighborhood who might want to come and spend some time here. Our goal is to introduce a nice compliment of businesses that are reflective of the community, as well as reflective of some of the community's newer residents. We want to strike a balance where it makes Bed-Stuy unlike any other neighborhood from a retail experience.