The Art of Seeing
By Michael Milton
I recently loaned out my copy of the book Fosse by Sam Wasson to a new friend.
Fosse was the basis for the recent FX television miniseries Fosse/Verdon. The series sliced deeply into the tumultuous lives of film and Broadway choreographer Bob Fosse and his wife, four-time Tony Award winner Gwen Verdon.
The point is, I don't like to loan out my books.
I don't trust that people who borrow from my collection will hold up their end of our contract to return the book. History has proven my lack of faith justified.
Still, when Bill--eighty-eight years old and a former Broadway hoofer--told me he was going into hospital for knee surgery, I threw out my hard-and-fast rule and loaned Fosse to him.
I possess the oft-mentioned yet scientifically elusive musical theater gene; my agglomeration of performer biographies, hundreds of Playbills and an extensive assemblage of Broadway cast recordings lend credence to this genetic make-up.
And if you want to see the varying expressions of this genetic mutation, go to any piano bar.
There—sipping a cocktail and listening to music of the American musical theater or movie musicals--you will, on any given night, see the bars' denizens exhibiting various levels of the gene's presence.
The least affected sit at tables in dimly lit corners, merely swaying their heads to peppy renditions of "Mame" or "Everything's Comin' Up Roses."
Patrons in fuller possession of the gene's chromosomal construction stand near the piano, singing sotto voce (often glancing about to see who is listening—nobody is, by the way) to "I'm The Greatest Star" or "Hello, Dolly!"
Sitting atop this genetic hierarchy are often the belters. They stand nearest the accompanist, shrieking out the lyrics to "The Man That Got Away" or "Evergreen," with drag queen-sized gestures adding a largely imagined nuance to their highly emotional, roller coaster deliveries.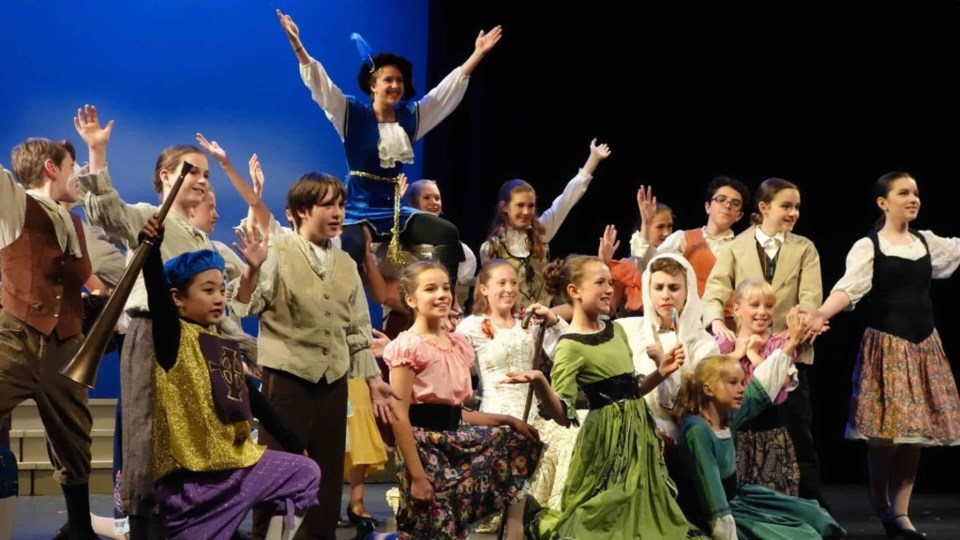 Many belters of my acquaintance have accumulated an enormous number of factoids about musicals. They know, for example, not only who did the lighting for every show to open on Broadway since 1922, they also know the names of all major movie choreographers' dance captains, the costumers' assistants, the costumers' assistants to the assistants, the composers of musicals that opened and closed in a single night, the paint shades favored by Patti LuPone in her dressing rooms and, in certain drastic incarnations of the gene, can name the year each Broadway house was last redecorated.
I have discovered that another locale where the musical theater gene can be sniffed out is at my gym on the Upper West Side between the hours of one and two in the afternoon.
This is where possessors of the Silver Sneakers card—free gym membership that is provided by Medicare to its senior members—descend en masse to stretch, lift, aerobicize and, lucky for me, to chat.

Bill is a part of my new clutch of Silver Sneaker acquaintances and my little group of cronies reflect the musical theater gene in a proportionate break down comparable to the varied groups at a piano bar.
A few-- an accountant, a lawyer, an illustrator and a retired professor— would know, for example, that Carol Channing was the original Dolly in "Hello Dolly" but not know that Mary Martin took the show on an international tour.
Then, comes the faction—in part, at least—who made a living at some point in theater; several ex-dancers, a writer of a not very well-known Broadway musical, a former singer. They have accumulated the necessary opinions-- from Sondheim to Sheik-- to hold their heads relatively high in most musical theater conversations.
And then, there's Bill.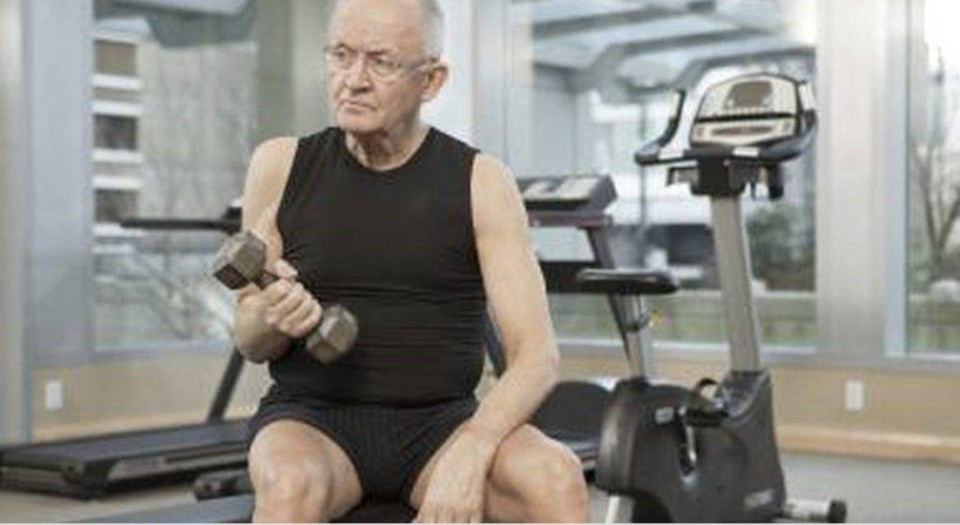 Bill is the gym's version of a seasoned piano bar belter. His knowledge of American musical theater is rooted in his many years dancing in show after show throughout the last decades of what is often referred to as the Golden Age of Broadway. In Bill and his recollections, the musical theater gene has reached its apotheosis. He knows simply everything. And he has found his right audience in me.
Bill's stories about Ethel Merman, Joel Grey, John Raitt, Ruby Keeler, Susan Watson and Bernadette Peters are first hand, not the oft-repeated bits of dubious Broadway urban-styled legends I am used to hearing. He knows who was sleeping with who, who broke up with whom, who snorted cocaine before going onstage, who wrote non credited music for other composers' musicals, who had the most violent temper tantrums during rehearsal. He has recalled spine-chillingly exciting opening nights and tear-soaked closing performances.
"My dear," Bill has said to me more than once, "they literally don't make musicals like they used to."
Standing all of five foot five, Bill has bright blue eyes, a little red at the corners, near his tear ducts. His skin is largely wrinkle free and his rosacea is evenly distributed across his cheeks looking more rosy than blotched. He has maintained a trim physique, his white hair cut stylishly short. There is something chorus boy yet clinging to him; he still vibrates with a kind of hyper-kinetic energy that would have—at full strength back in Bill's dancing heyday-- slapped an audience member in the face from across the footlights.
Six months or so ago, I sensed something was up with Bill.
He was recalling a story one afternoon and stopped abruptly in its telling; he had drawn a blank mid-sentence. He snapped his fingers in the air in front of his nose as he tried to summon up some tasty Broadway morsel. His face darkened--a flash of worry-- and then out came his waggish smile. "Oh well. Don't worry. I'll remember tomorrow and let you know. This damn head of mine," he said, lightly knocking the side of his noggin with his fist. "I was doing somersaults one night in Li'l Abner and I landed smack on my head. No wonder I forget things!"
These lapses, I noticed, had begun to show up more and more frequently.
Recently, Bill came up to me on the exercise floor and said in his usual up-beat way, "After next week, you won't be seeing me here for a while. I'm going in for some surgery. Some kind of cancer thing. I don't know what the doctor is talking about. A growth near my knee. Nothing to worry about."
I stopped mid sit-up. "A cancer thing in your knee?"
Bill began his barre exercises. "No! I don't want to talk about it. I'll be fine. What I am worried about is just lying around. Six weeks! Six weeks on my back with nothing fun to do." He smiled slyly at me. "And I'm going to put on weight! I just know it." He patted his middle ruefully. Bill glanced up and admired his trim form in the mirror. You'd think he was toning up to go back into one of his long-runs on Broadway, maybe No, No, Nanette or George M!
"Plus, I just get so antsy. Wish I had something good to read."
This, clearly, was my cue.
The next day I came back to the gym with my copy of Fosse. "Here," I said handing him the book. "You have probably worked with most everyone in these pages. Reading this will feel like a reunion."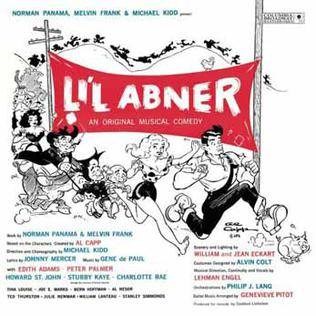 What I hoped was that the names in the book would set off a long series of memory explosions; one mention of a dancer from Can-Can reminding him of another from Sweet Charity and so on, helping Bill to resurrect more of his slowly receding recollections.
"Are you sure? This is so kind of you. I never would have gone out and bought it for myself." From our talks, I sensed Bill was on a rather tight budget.
I said, "Take it, and, when you're done, give it to James." James—who shakily negotiated his way to the gym every day leaning heavily on a cane-- was another possessor of the musical theater gene anomaly.
A few weeks later I was standing on the sidewalk in front of Fairway Market on Broadway and West 74th. I was balancing palm fronds and sunflowers and fumbling with my wallet to pay for them at an outdoor register. I felt a tap on my shoulder.
It was Bill.
After a clumsy hug, he shared that his surgery had gone well. The only sign of the procedure was a flesh-toned elastic sock he wore on his left leg pulled up his knee.
"My dear," he enthused. "I must thank you so much for the book. You were right. You were absolutely right. I was transported. Did you know that my brother and I had a duo dance act that played some of the same clubs Fosse played? Right around the same time Fosse was starting out in clubs, too. And, I knew Fosse's first wife! They did the dinner club circuit together. A good act, too. She and I were very close. I hadn't thought of her in years. What a drinker she was; she was funny after one drink but not so much later in the evening, if you know what I mean. And that Gwen. What a lady!"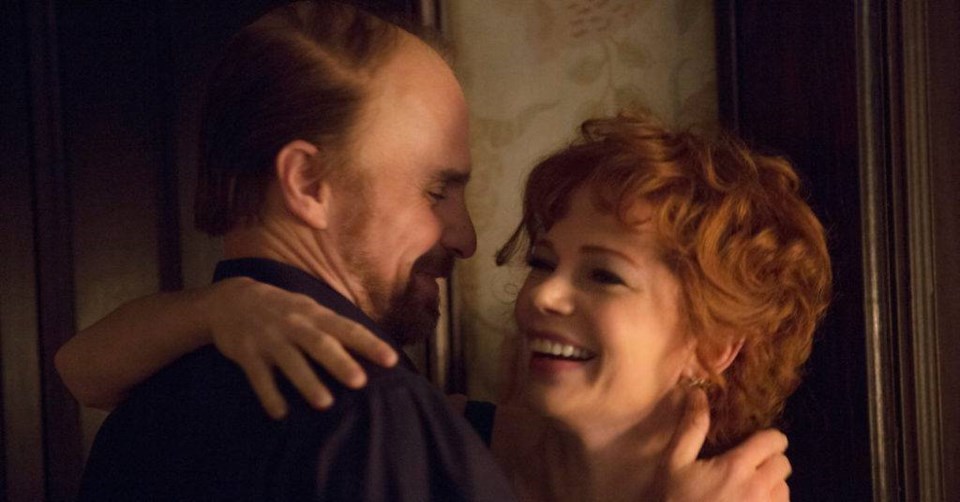 And Bill was off and running.
I won't miss that book, by the way. I am so pleased Mr. Wasson's epic biography helped illuminate, at least for the time being, the dusky recesses of my friend's memory.
And I know someday--probably not too far in the future—what I will miss are Bill's stories.