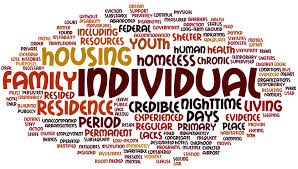 It's just another work day at the shelter providing s-e-r-v-i-c-e-s, Big Cheez's mantra.
A native of Chicago and another from Guinea are transferred to the shelter over the weekend. At different times they approach Joy's desk in the rec area seeking services. Joy smiles now when she hears the word "services". Big Cheez is adamant about the staff giving services to the clients. Even when he sees the social service staff working with clients, he has to put in a word for "giving services".
Joy serves each new man. Each is referred to places that dispense clothes and others that serve food. The man from Guinea has worked as a cabbie for several years in New York. He explains his license expired and he has unpaid parking tickets. Once he pays the tickets, he can re-apply for the TLC license. Joy doesn't follow his explanation about what occurred that he hasn't banked enough money to pay off the tickets. She refers him to his case manager. The Guinean national says he doesn't know he has a case manager. This is odd because he's transferred from another shelter. Joy points to the door across the hall:
"Mr. Barry, the case managers are located in that room across the hall. Do you see the door?"
"Yes, I do. Thank you."
"Let me look on today's client roster for your name. It has the name of the case manager assigned to you."
"Oh...thanks. You have a list...."
"Mr. Barry, your case manager is Ms. Dodson. I suggest that you look at the work schedule taped at the door to find out her work schedule. She can help you with your license situation."
"So good." Mr. Barry gets up from the table and walks towards the rec area exit.
Mr. Barry and the younger man from Chicago seem an unlikely pair but they are a team. In a matter of weeks, their names are off the client roster and faces from the shelter.
There are so many lives that social service staff members could follow; however, that could be counterproductive. For case managers, it is simplified: follow those on your case load. For the housing specialist and property manager: focus on those ready to move out and focus on identifying habitable housing (actually, the housing specialist and property manager ought to encourage everyone "to get ready" and should get updates from the case managers). The resource coordinator and vocational program coordinator have the widest scope.
Take Joy's role: focus on the unemployed, underemployed, in need of occupational training, and or academic instruction. Joy has the client roster to consider. But, it would be counterproductive to follow all those lives. Follow the lives that make some effort to regain self-sufficiency or as Dr. Ronald Davidson, a great physician, said "You must participate in your own healing." Everyone else? Send their case managers a Client Interaction Update.
Getting Your Own Keys chronicles the professional

odyssey

of Joy

Duggins

, a resourceful and encouraging service provider in a Central

Brooklyn

men's homeless shelter. It gives a peek into NYC homeless services procedures and much

workplace

drama.
What's the goal of providing temporary emergency shelter? Getting Your Own Keys