Mayor Adams responded this morning to the citywide outrage over the disastrous Open Restaurants program by proposing to tear down abandoned and dilapidated dining sheds.
Although this is an important first step, it fails to address the issues of the widespread degradation caused by the out-of-control Open Restaurants program.
We support the city's goal of expanding the sidewalk cafe program where it makes sense. We are not against outdoor dining. To be balanced and democratic, sidewalk dining must be rendered in the context of the pre-pandemic zoning laws that worked. New Yorkers want a seat at the table and a big say in how their communities are shaped. Our government used the Temporary Open Restaurants Program as a catalyst to create a permanent program, which is an abuse of power - not a concern for pandemic recovery.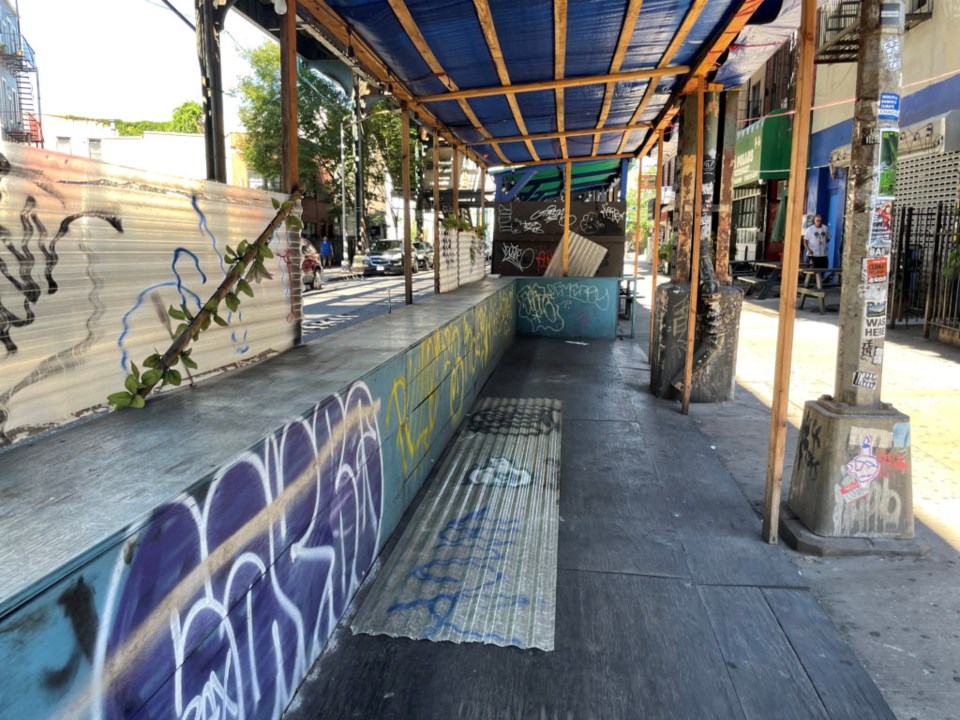 There are more than 12,550 Open Restaurants sites throughout the city. This morning the Mayor committed to demolishing a single shed. Clearly, the Mayor continues to underestimate widespread public concerns over the lack of emergency vehicle access, out-of-control nightlife activities, the assault on the public's right of way on roadways and sidewalks, and the City's failure to abide by the law.
"What I want to see is the rule of law followed," said Michael H. Sussman, the civil rights attorney who has filed two lawsuits on behalf of New Yorkers opposed to the continuing emergency program. "And I don't want to see the city simply implement a very major program at the same time it's claiming there are no environmental impacts."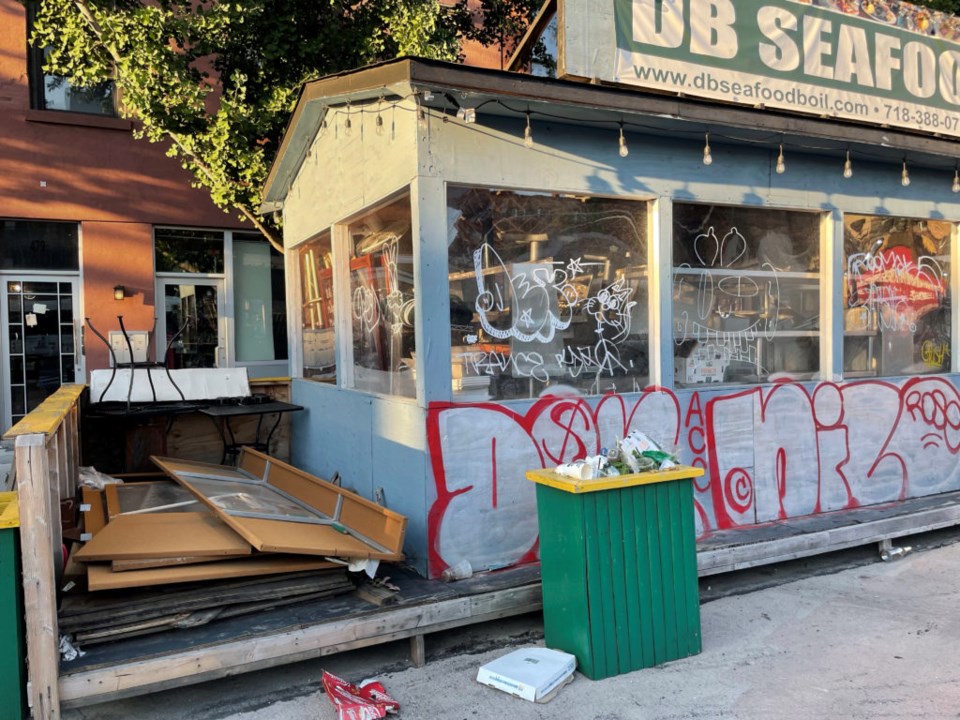 Residents from Brooklyn, Bronx, Manhattan and Queens filed an Article 78 lawsuit to end renewals of the emergency executive orders that authorize New York City's temporary Open Restaurants program, and to end its operation. Since June 2020, this "temporary" program has circumvented both the zoning code and the New York City Charter through repeated renewals of emergency executive orders.
The legal actions filed against the Open Restaurants program aim to restore public participation in decision-making on the future of the city and its sidewalks and streets.
Signed,
Shannon Phipps, Brooklyn resident, Berry Street Alliance member
Robert Camacho, Bushwick resident
Angela Bilotti, Brooklyn resident