By: Chi Osse, City Council member for Brooklyn's 36th District
---
Dear neighbors,
In January, Mayor Eric Adams released a $98.5 billion preliminary budget for the City. Under the budget, the Mayor proposed cuts to nearly every agency -- with exception of the NYPD and the Department of Corrections. Those departments would, in fact, see increases to their budgets -- necessity the Mayor attributes to public safety concerns. This is a mistake.
New York is surging back from the pandemic, and it is up to us whether we do so equitably. New Yorkers deserve and need investments in affordable housing, sanitation services, youth programming, education and restorative justice. Divesting now could be disastrous. The wind is at our backs as we push forward with our post-COVID recovery; it would be a mistake to lower our sails.
As the Councilmember for the 36th District, I feel that this preliminary budget does not reflect the needs of Bedford Stuyvesant and North Crown Heights. Predominantly Black neighborhoods, like those I represent, already face under-funded services. This year's budget is an opportunity to reverse that reality.
Public Safety
Gun violence has dramatically increased in New York City, especially in District 36. Homelessness is on the rise. However, the solution is not to pump more money into the NYPD, but to invest in resources that address the root causes of violence and displacement.
Communities are safest when residents have housing, jobs and access to social services and benefits. Investment in affordable housing is, itself, a public safety initiative. For example, the Department of Housing Preservation and Development must be fully staffed to address critical housing violations and have sufficient funding to develop truly affordable housing and ensure that agencies like the Commission on Human Rights are fully staffed to help New Yorkers obtain permanent housing.
I acknowledge that this solution is a long term investment; we also need an immediate response to gun violence. Cure violence groups are one option that offers an excellent alternative to cops, but they lack the necessary funding to meet the needs of the communities in which they work. Committing resources to these groups now will save lives. We should be smart and compassionate in how we pursue that shared noble goal.
Sanitation
We must allocate more funding to the Department of Sanitation (DSNY) to ensure both current operations of our sanitation services and their equitable provision. Greater funding for the Department of Sanitation is the route to neighborhood equity in our city.
Sufficient staffing and resources allow DSNY to properly run its cleaning operations and also expand its operations into underserved neighborhoods. Cutting DSNY staff positions and reducing critical programs like litter basket services, rat mitigation and waste containerization programs is a mistake we cannot afford to make.
Libraries
Libraries have been a lifeline for our city during the pandemic and in its recovery, providing free and necessary resources such as employment support, tutoring services and youth programming. However, they need more funding to hire more staff and operate longer hours to provide crucial services to the community. Libraries, especially the Brooklyn and Queens Public Libraries, rely on City funding for their operations. They are among our most prized institutions -- a fact our budget should reflect -- but does not.
Arts and Culture
Arts and culture give our city its character and uniqueness. Our cultural institutions draw in tourists from all over the world, preserve the history of our City and tell the stories and experiences of the diverse communities who call New York City home.
COVID struck a devastating blow to the city's cultural institutions and artists and negatively impacted income streams for the arts and culture industry. Furthermore, the pandemic disproportionately impacted Black artists and artists of color. At the same time, the 2020 Black Lives Matter movement and the rise in Asian hate violence underlined the importance of having more voices of color in our cultural space.
Now more than ever, we need to ensure that the Department of Cultural Affairs (DCLA) is able to support our cultural institutions and artists, especially artists and institutions of color. Our Cultural Institutions Groups (CIGs) must be sufficiently funded, especially to support newer CIGs and whose legacies are important to the history of our city, such as Weeksville Heritage Center and El Museo de Barrio. There must also be sufficient funding for the Cultural Development Fund especially as smaller organizations and organizations of color are the ones that heavily rely on this grant for COVID recovery.
We need expanded access to our cultural organizations and the arts in our City, especially to Black, brown and low-income youth. The best way to bring arts and culture to our youth is art education in schools.
Budget justice is ensuring that our City invests in our communities in an equitable way. A budget that works for our neighbors and our communities is one that provides us with the critical resources we need to live and thrive in the city we call home. Unfortunately, the Mayor's preliminary budget proposal does not reflect this and as Councilmember for the 36th District, I will work to pass a budget that works for our neighbors and for us.
In solidarity,
Council Member Chi Osse
---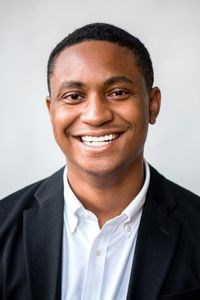 Chi A. Osse is an American politician and activist from New York City who serves as a member of the New York City Council for the 36th district, which covers parts of central Brooklyn