By: Wilfredo Florentino
---
Earlier this month, a disturbing uptick in incidents occurred involving social distancing enforcement of black and brown folks by police. On the North Brooklyn waterfront and West Side of Manhattan, sunbathers - also violating social distancing guidelines - were gently confronted and offered face coverings by conscientious and demure officers, exacerbating the ever present disparities in policing between communities throughout our city.
An unintended consequence of our new reality is the flaming of the double-standard in the NYPD's handling of social-distancing enforcement.
As temperatures increase, and the unofficial beginning to summer behind us, we are faced with an unprecedented pandemic summer without economic opportunities, actionable alternatives to take the place of the Summer Youth Employment Program and recreational opportunities. Unfortunately, our current crisis has made it abundantly and inarguably clear that the NYPD "police" folks in East New York, Brownsville and other Black and Brown communities, while they "protect" those in North Brooklyn and Chelsea.
The most recent incidents of imbalanced policing, fueled by the COVID-19 pandemic, necessitate a logical, measured and intentional response to mitigate a problem that has regrettably been with us much longer than the present pandemic.
"When victims of police misconduct file a complaint with the current Civilian Complaint Review Board (CCRB), they quickly realize that it's a dead end. "
When victims of police misconduct file a complaint with the current Civilian Complaint Review Board (CCRB), they quickly realize that it's a dead end. The 2019 Charter Revision approved by voters last November added two members to the existing CCRB, including one chosen by the Public Advocate, increases subpoena power and grants the authority to investigate and recommend discipline for false statements made by police officers during the course of its investigations, which previously would have been referred to the NYPD to be handled internally.
These reforms, while hard fought, fall short of adequately addressing the lack of accountability of the NYPD. The full measure of an Elected Civilian Review Board (ECRB) action must be prioritized, and accelerated by the New York City Council.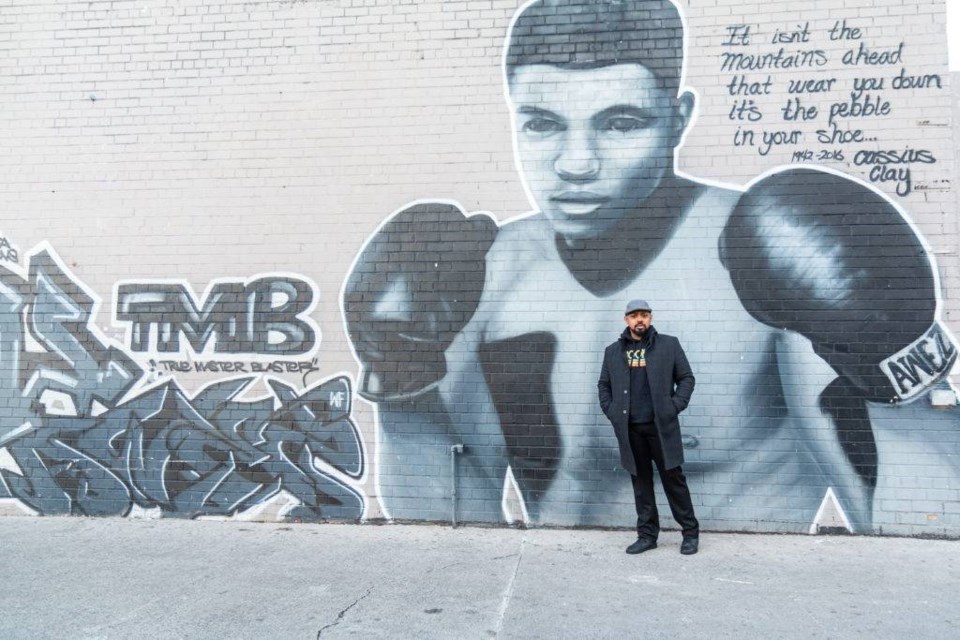 The ECRB campaign started approximately five years ago, with more than a year spent researching the history and approaches to police accountability, and drafting the legislation, which was shared with council members in 2017.
The campaign has emphasized inclusion, grassroots outreach, and incorporating the leadership of all groups, including those most negatively impacted by incidents of police misconduct, particularly African Americans, Latinx, and other folks of color, women, LGBTQIA+ folks, immigrants, the disabled and the formerly incarcerated. Legislation for an Elected Civilian Review Board must center around three key tenets:
1. Elected community members.
2. Empowered to make binding disciplinary decisions.
3. Independent prosecutor to work with the board.
Creating a proper ECRB requires an amendment to the New York City Charter, which can be taken to the electorate through a Charter Revision Commission, by citizen initiative, or through legislative action by the New York City Council, which is what the campaign is now actively pursuing. The proposed legislation is sent by the sponsor to the Legislative Division to craft the bill language.
It is then officially introduced by the sponsor, given an Intro. Number (bill number) and assigned to a committee; the ECRB will most likely be considered at the Public Safety Committee. Public hearings will follow before a committee vote, where it must be passed by a majority. The legislation then moved for a vote by the New York City Council, and signed by the Mayor. Since the bill creates new elected public offices, it will be placed on the ballot as a referendum to be confirmed by the voters.
Activating community voice, and encouraging participation by marginalized groups in the decisions that impact them is a tenant of our democracy. Folks in East New York and Brownsville appreciate this duty, and support an effort that ensures true equity and accountability in our policing. The Mayor and New York City Council must immediately take legislative steps towards creating an ECRB. Otherwise, it will be up to the next council to take on this extreme responsibility, and restore justice and trust in our systems.
---
Wilfredo Florentino is a life-long Brooklynite, community advocate and candidate for NYC Council in the 42nd District (including portions of East New York and Brownsville). He's a U.S. Army Veteran and has served as Transportation Committee Chair of Brooklyn Community Board 5 since 2014. Wilfredo lives in East New York with his husband, 2 daughters and dog. Visit wilfredoflorentino.com to learn more.