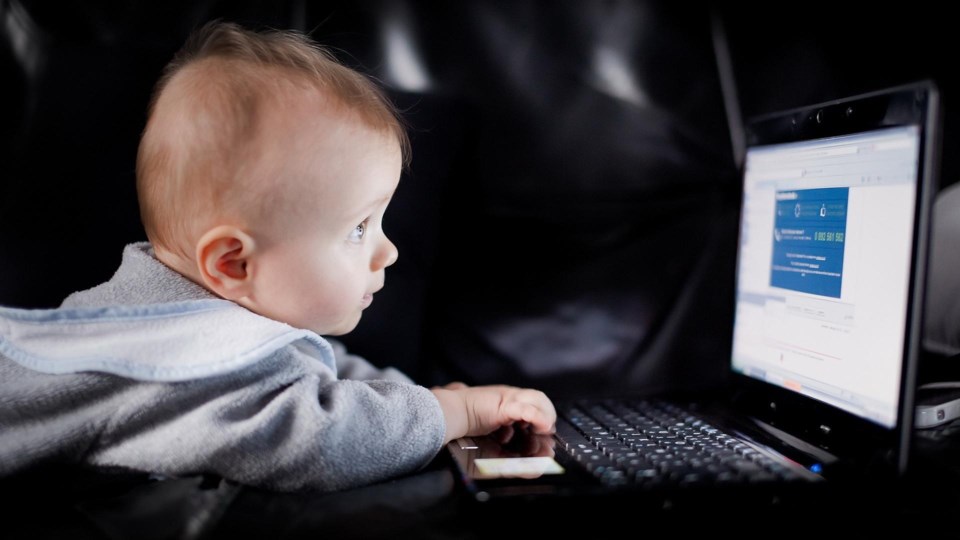 If you want to motivate your tot to take that first step you've been waiting on… put an iMac in front of her. My daughter is more interested in playing with my iPhone than her rattle.
If you ask me, it all makes sense. Our babies want to do whatever they see us do. I'll take it a step further and theorize that they do it better, when it comes to technology.
What is normally a point of contention has turned into impromptu "computers for dummies" lessons from my nine-month-old daughter. As she bangs away on my laptop, I marvel at all the shortcuts to applications that pop up. Half of the time I can't duplicate the combination of keys she pressed. I'm left saying "how did she do that!"
Technology has become the unavoidable when it comes to our children's exposure to all of its outlets. Some parents are freaked out at the thought of their sweet little Johnny's brain being sucked out of his head by the evil iPad. All dramatics aside: today's technology can do more good than evil if approached in the right way.
I employ something I've dubbed the 3 M's, Motivate, Moderate, Monitor. If from the beginning we teach baby to associate learning with technology it can help worried moms relax to the notion of over exposure. Although apps are the coolest outlet for interactive learning, it is only one way of doing things.
With all things moderation is key. Our kids learn the darndest things, at the speed of light, so its up to us to make sure our littles are using the tablet to learn their ABC's instead of twerk dances on YouTube. Monitoring how they use technology is definitely very important. Lest we forget that the World Wide Web is still a playground for predators.
It's safe to say that technology isn't going anywhere. This can be a challenge for us moms that didn't grow up with a computer in the house as younglings.
So it may take stepping out of your comfort zone and allowing your little to embrace the elephant in the room. Take it from me, you stand to learn a thing or two from your tot!