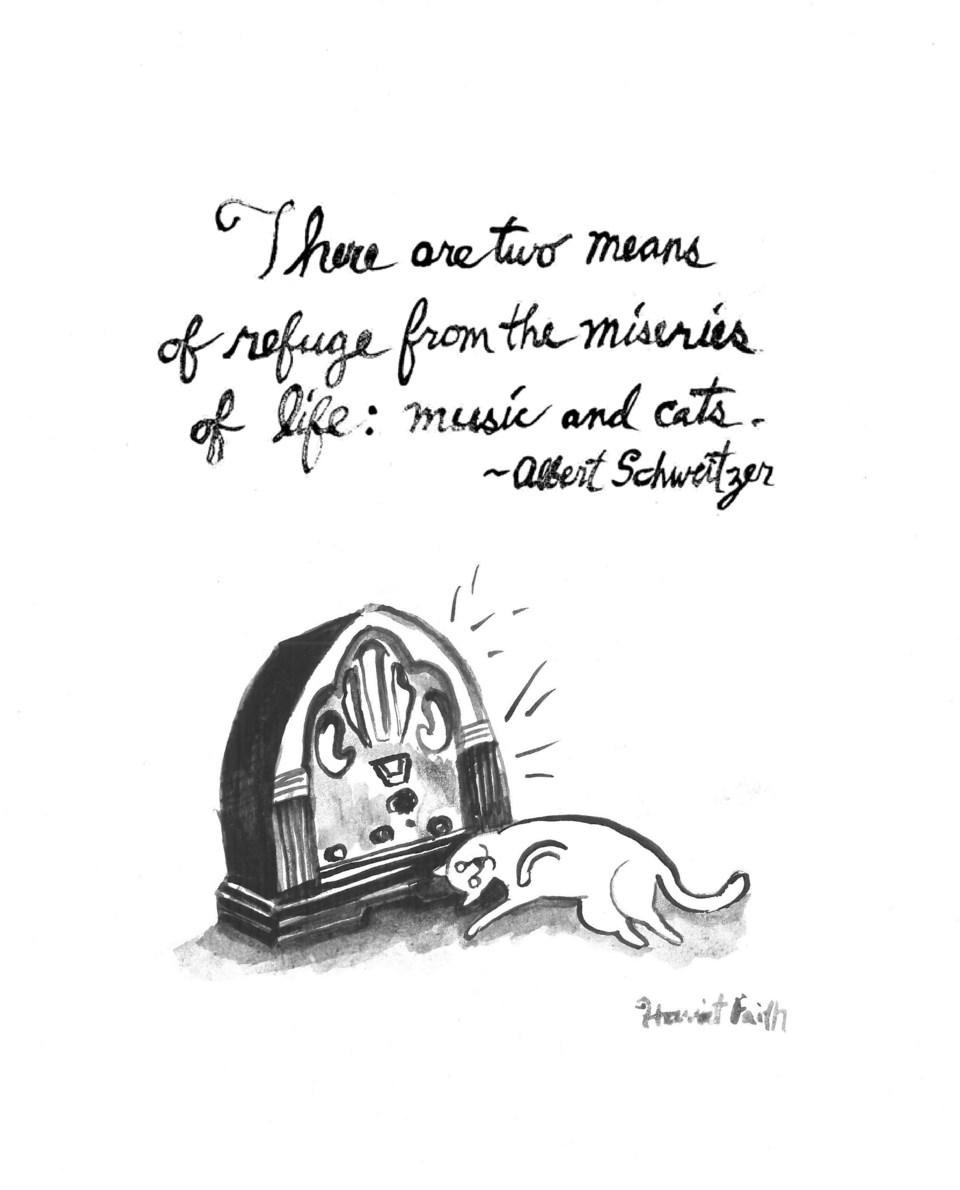 "There Are Two Means Of Refuge From The Miseries Of Life: Music And Cats."
~ Albert Schweitzer.
...And, that's why there's Youtube. In fact you could almost say that Albert Schweitzer showed some uncanny ability to see into the future with his understanding of the beauty and magic of cats - and - music too - and how people love to escape by watching the cuteness and listening to the greatness.
Oh, sure, you may want to argue the point and say it's music and dogs that he meant to say. But, you will have to take that up with him ;) Anyway, all great and profound quotes usually have layers and layers of meaning, so those of you who don't want to concede that it is cats that lead the way as a means of perfect escape from the vagaries of life certainly may interpret this with the substitution of dogs. Ha! I hope you will indulge my tone of mock competition in this post!
Albert Schweitzer (1875 — 1965) was a French theologian, organist, philosopher, physician, and medical missionary in Africa, whose writings included historical works about Jesus. He actually challenged both the secular views and the traditional Christian views of his time.
In 1952, he received a Nobel Peace Prize and was famous for founding and sustaining the Albert Schweitzer Hospital in what is today known as Gabon, in West Central Africa. As I read about his work, I found his interpretive work of the bible and his other writings on philosophy to be quite intriguing, although there was no mention of cats.