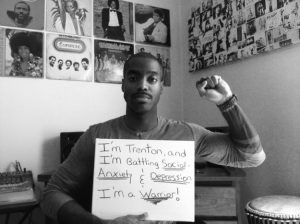 Being a case manager with cases to manage is bearing down on Ms. Duggins. She's bringing the job home and some folks don't like it.
Baby, if you don't stop talking about those derelicts at your job, I'm going to leave you in this bathtub. I knew you were too caring to be working at a men's shelter.
Joy turns to face Wallace whose chest she's had her head on. As she strokes one of his thighs to calm him, Joy tries to excuse this habit she's fallen into.
I'm sorry for going on and on about the job. It's not like anything I've dealt with before. Now that I have the promotion, a woman who's been contented to be the Housing Specialist for years and talk and play games on her phone, is showing jealousy that I've left her throne area. It's something.
See! You're doing it again. Raise up so I can get out of this tub!
No, no, no! I'll stop. Joy turns around to face Wallace to feel his chest and kiss him.
Her work life has indeed changed. The three days she officially works 8:00 am to 4:00 pm are working out to be 8:30 am to 6:30 pm and 2:00 pm to 10:00 pm is more so 1:30 pm to 11:45 pm. Sometimes Joy leaves the shelter around 12:30 am. Bill, TJ's Case Manager, told her the promise he made to himself months before: "Come in one hour earlier but, leave on time--on the dot--every day. On those late nights, Joy still walks to the bus stop and waits for the bus. She fears that one night "some bad thing" will happen to her. Wallace is concerned too. He's been saving for a car before he met her. He's met her a couple of times in front of the shelter to walk her home. Wallace prefers that she find another job and frequently tells her "his preference".
Now that she has cases to tend to, her days are spent accessing OITS to complete 7-day ILPs with residents who willingly come to do them or with those she finds in the rec area or in front of the building. She does 1-day ILPs on her "ghost cases". These "ghosts" are men who come into the shelter in time for bed count and leave before 8:00 am. These men use the shelter for sleeping accommodations. The 3-day ILP is done with men who must apply for public assistance. Most of the time, she generates two to three 3-day ILPs before any man makes it to NYC Human Resources Administration. They grumble about the small monthly cash assistance and the job assignments. However, the shelter needs the shelter allowance to operate the building.
One morning, a young, slightly built man is directed to her cubicle by Nicholson. Ms. Duggins, this is Wendell Young. I'm giving you his case. Here's his binder.
Joy welcomes Young into her cubicle and, then, looks at the binder to see it is almost empty. Nicholson has done very little with Young. During the session, Wendell Young reveals that he is 29 years old and has been dead for 37 years but came back to life. His death cured him of AIDS.
Mr. Young, that is quite unusual. It's good you found your way to the shelter system. You have a place to sleep and meals. You can bathe and wash your clothes. If you need clothes, I can refer you to a few places.
Joy was chattering due to the statement Young uttered, She absentmindedly turns around to see whether Nicholson is at his desk to hear this session. He isn't there. Joy knows one action that must go into Young's ILP is scheduling him for a psychological evaluation.
Mr. Young, please sign these two copies of the ILP.
I don't have no pen. You know I'm homeless. How you think I'm going to sign?
With the pen I put in front of you. Do you see it there?
Oh...okay...I'll sign.
And now, sign the appointment notice. We'll meet again next week same day and time.
Mr. Young bends his head to sign these papers.
Mr. Young, you don't have to keep wearing those clothes. Let me give you this sheet that lists places that have clothes give-aways, There's one a few blocks away that is so organized.
Wendell Young picks up the sheet along with his ILP. As he gets up to leave Joy's cubicle, Wendell yells:
You don't have to keep telling me about my clothes. I've been dead for 37 years. Of course I'm going to smell. You know, this is why women shouldn't do this work. You bitches always got something to say to a brother!
Apparently, the DoCR has been listening to the conversation: She and the Administrative Assistant come to either side of Wendell Young. After a brief exchange, the DoCR, Young, and the Administrative Assistant exit the office. Young agrees to be admitted to the local medical center for psychological evaluation.
Joy ponders her situation: So this is what I can look forward to? Men coming back from the dead? Men who want to intimidate women? Do I really need this?
Joy pushes back her chair, pulls a light weight jacket off the back of her chair, and heads out of the office; down the hall; and through the security gate. Joy decides to take a breather in her favorite patch of Heaven--full of dandelions, wild strawberries, and red clover. She crosses path with Wendell Hamm, her cousin, who says, Hey Duggins, what about that case load? Are you handling it?
Joy glances at him and is slightly amused. As she crosses the street, she thinks about her K2-smoking cousin: Cuz is trying to put a smile on my face.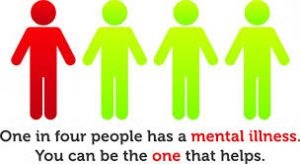 Getting Your Own Keys chronicles the professional odyssey of Joy Duggins, a resourceful and encouraging service provider in a Central Brooklyn men's homeless shelter. It gives a peek into NYC homeless services procedures and much workplace drama. http://gettingyourownkeys.blogspot.com/
What's the goal of providing temporary emergency shelter? Getting Your Own Keys