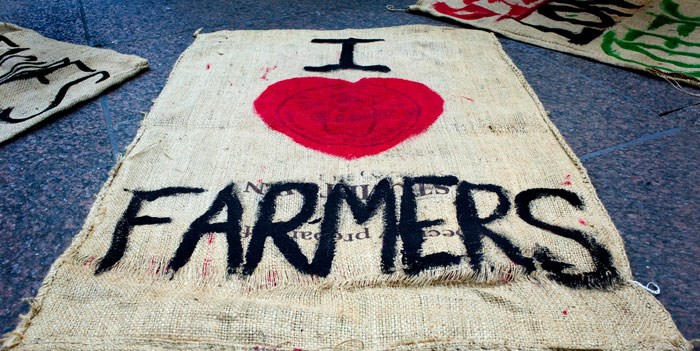 By Guest Blogger: Diana Robinson, Campaign & Education Coordinator at Food Chain Workers Alliance and member of Governing Board at Brooklyn Food Coalition.
Food is an essential part of life. It nourishes our bodies, memories and soul. It plays an important role in our cultures. In this day and age, we find ourselves questioning where our food comes from, how the animals are treated, the impact of food production on the environment, whether food is organic, and ultimately, whether or not it's altogether sustainable.
However, a lot of times missing from that conversation are the people who are most marginalized and most affected by our food system.
As a Latina who grew up in East New York, Brooklyn, I often have been part of that marginalized group or witnessed neighbors be part of it. I remember going to the bodega and seeing all the rotting apples and bananas and thinking who buys that?
And I remember being so angry when my grandmother who has bad eye sight had groceries delivered and most of it was expired or rotting. I also remember being angry at seeing workers in restaurants and supermarkets being exploited. For these reasons and many others I felt that something had to be done.
That's when I decided I wanted to be part of a movement advocating for changing our food system but that also included the voices of workers, those in poverty, immigrants and people of color.
Often times I see that communities of color are left out of important conversations that impact them directly. For us to truly create a food system that is fair, we have to change the way decisions are made in our communities and the process in which they are made.
The Brooklyn Food Coalition (BFC) is trying to do just that by ensuring that marginalized communities are the leaders and are a central part of these conversations. The BFC brings together people from various issue areas throughout the food system such as sustainable food systems, healthy food access for all and food worker rights. This creates a space where all voices are heard.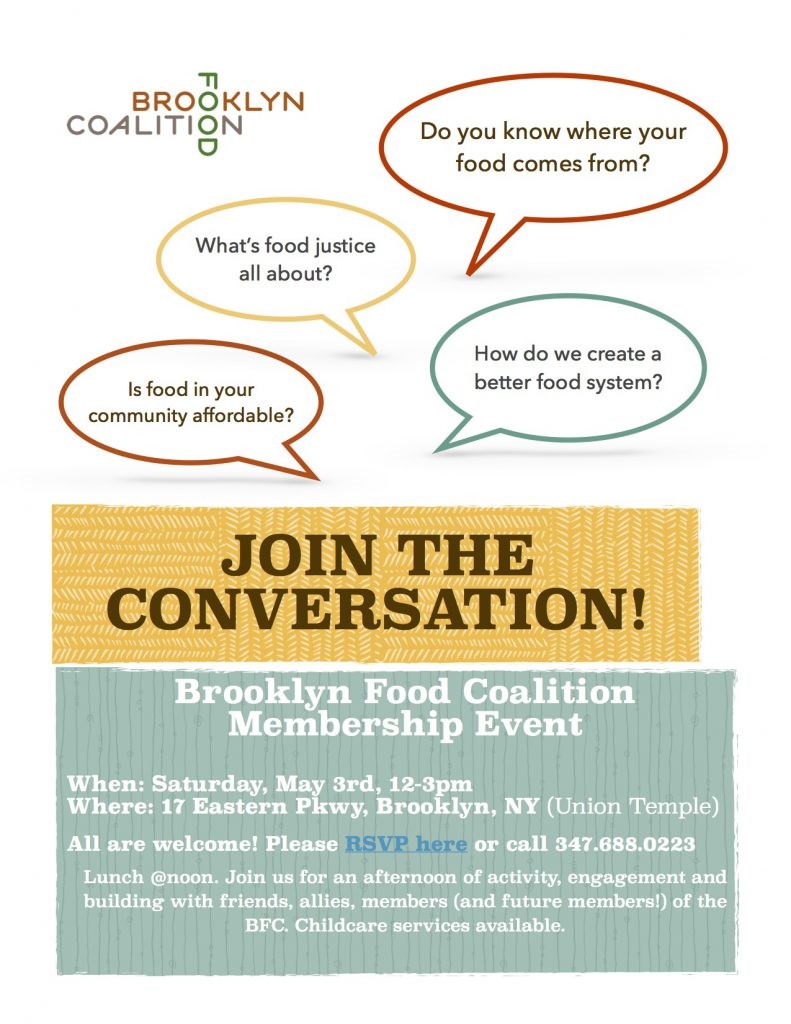 These communities are part of the process of creating change and that is powerful. This is essential to building a fair, just and inclusive food movement in NYC.
Do you want to be part of this movement? Here's how you can join this movement and meet others who are in it! Join the BFC on Saturday, May 3rd from 12-3pm at 17 Eastern Pkwy, Brooklyn, NY (Union Temple). RSVP here! or call 347.688.0223.
Find out more about BFC's work here and how you to become a member.
See you there!