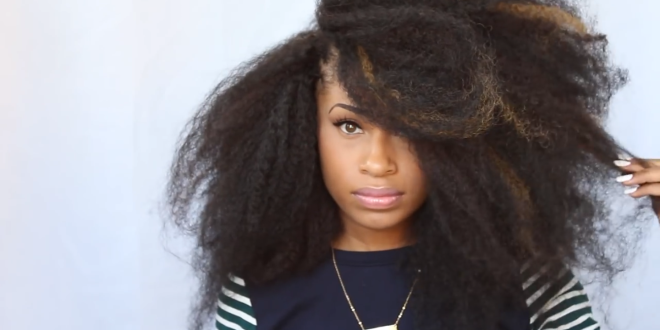 "Going natural" or ceasing to relax my hair was probably the biggest and most difficult decision I had to make as an eighteen-year-old.
It was tough because simply put, I did care what my friends and family had to say about my new look. I didn't know it then, but I learned it was also the most liberating decision. I was forced to learn to love the reflection in the mirror just the way God made me.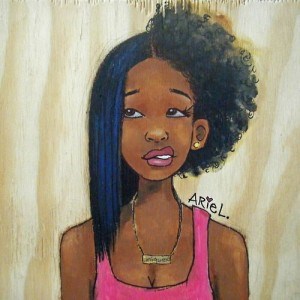 Free of straight tresses that had been flat ironed to death, I traded in my flat-iron for a wide tooth comb, my oil sheen for coconut oil and my bucket of relaxer for a bucket of deep conditioner.
You would think growing up in a "natural" home would have made my "big-chop" more of an easy decision; my mother had been natural her entire life and had worn her hair in locs since the early eighties and for most of my childhood. She never allowed my sister or I to relax our hair, but under peer pressure in Jr. High school, I decided to relax my own hair at 13 years old. Fast-forward to my freshman year of college, and the decision to cut off the relaxer and don a short T.W.A. (teeny weeny afro) was made. The reasons I decided to chop it all off? Plainly put, I was tired of relaxing my hair so often.
My hair grows really fast and its super thick, so the new growth and opposing textures made maintaining a style very expensive and time consuming. Products and education that focused on caring for natural hair were much more difficult to find in 1995 than it is today, so there began my journey toward loving and caring for my natural hair texture.
Over the last 14 years, I've learned from studying, trial & error on my own hair, and working with natural hair clients, how to better care for natural or textured hair. The term textured hair is how our naturally kinky/coily or curly is described in the world of beauty, not to be confused with texturized hair (which was made curly or softer in texture by using a texturizer. A texturizer is a form of hair relaxer).
As a hairstylist and (very soon in the near future) a NY state licensed cosmetologist, I have garnered tons of knowledge and expertise in the areas of caring for and growing healthy and long natural hair.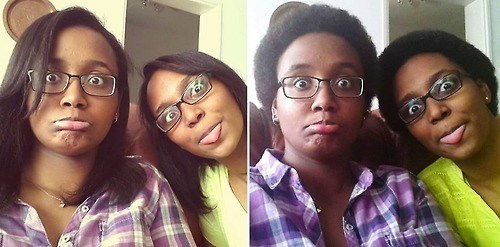 I'd like to share this knowledge, passion and excitement with the Brooklyn Reader community. Please join me here for this weekly column that will be chock-full of resources, education, inspiring photos & styling tutorials, how-to videos, stylists/blogger/lifestyle personality interviews and fun events for the Brooklyn Natural and her daughters!
Whether you've already made the transition from relaxed to natural, are considering making the transition or are looking for inspiration and resources for your daughter/niece/mentee or the like, you can count on me to help!
Blossoming Everyday,
Saniyyah S. Griffin
Follow me on Twitter and Instagram @saharcreative