A group of residents from Brooklyn's Community Board 2 has staged yet another gentrifiers' insurrection, against the incumbent Black culture of brownstone Brooklyn, with a last-minute attack against Afropunk.
Their battle cry during the board's meeting earlier this week: "Afropunk is too loud." The attack on the two-day music festival, held at Fort Greene's Commodore Barry Park in late August, is just the latest white privilege power move in an attempt to reshape Brooklyn to their outsider's liking, and it's disgusting.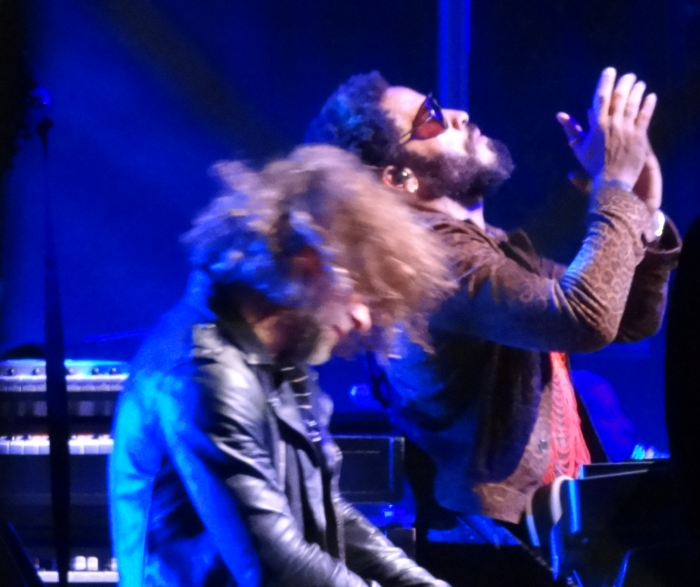 The West Indian Day Parade, J'ouvert, Soul Summit and now Afropunk have all gotten on the radar of folks hellbent on extinguishing the festive, indigenous culture of brownstone Brooklyn. Also the rich history of Brooklyn block parties, house parties, stoop gatherings and cookouts is not spared.
I mean, I get it: the events are loud and rambunctious, and some may bring an element of violence and recklessness - but that's the Brooklyn you signed up for! As the Stones said: "You can't always get what you want!" This rings especially true if you're trying to stop a festival because it may inconvenience you for two days at the end of the summer.
If you want to try on real inconveniences in your Brooklyn neighborhood: how about police profiling, getting arrested or getting a summons for small levels of marijuana possession... the same levels that cops tell gentrifiers to simply "put it out" and let them walk away with on most other occasions.
I won't just chalk it up to wypipo (white privileged people) either, because the gentrifiers' color is often green! It is more a function of socioeconomics than skin color. And I'm not reverse-romanticizing gentrification either, as if Black neighborhoods are uniquely attractive to have gentrifiers slide through with their homogenous lifestyle, 40s of rosè and daddy's money. Because it's happening in Chinatown; it's happening in Greenpoint; and it's been an LES phenomenon for the last 30 years.
Keeping it a buck, I need to qualify this outrage by stating that I'm definitely not caping for Afropunk, which, in my opinion, has lost its roots under the weight of corporate logos and sticker shock when its intended audience sees the ticket prices. I'm no purist in the James Spooner sense, and although I think the fest has its warts, Afropunk still has value for Black music and culture, and gentrifiers have no right to even open their latte-stained lips to try to shut it down.
If you're THAT outraged by all the loudness and revelry, then skate out of town for the two days. Visit your friends up in Beacon or another cool Hudson Valley town for the weekend. I hear it's like the next Brooklyn up there, and perhaps - hopefully - you'll decide to stay there.