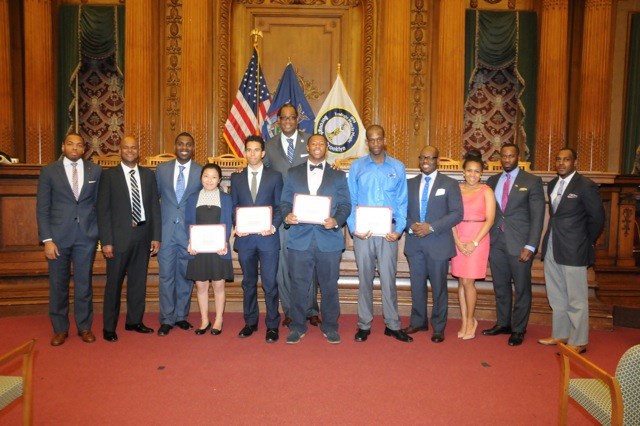 Submitted by Guest Blogger Jean Alerte, Owner of Brooklyn Swirl and Founder of the "Do Right Do Good" Scholarship Awards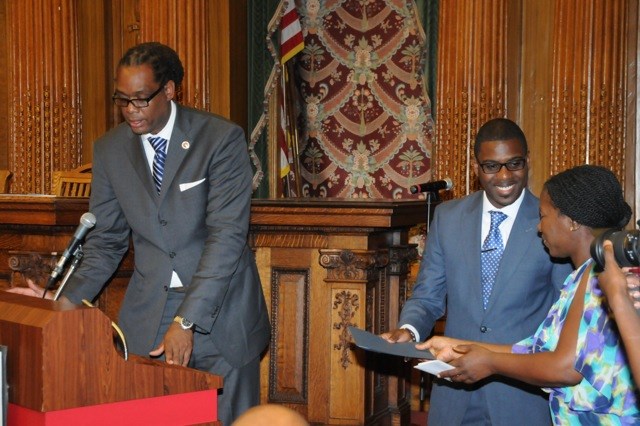 On Friday, July 18, 2014 Brooklyn Borough Hall was filled with inspiration and positive vibes as the Do Right Do Good Scholarship recipients received acknowledgement from Councilman Robert Cornegy, Mayor Bill D'blasio, Brooklyn Borough President Eric Adams & Councilman Jumaane Williams.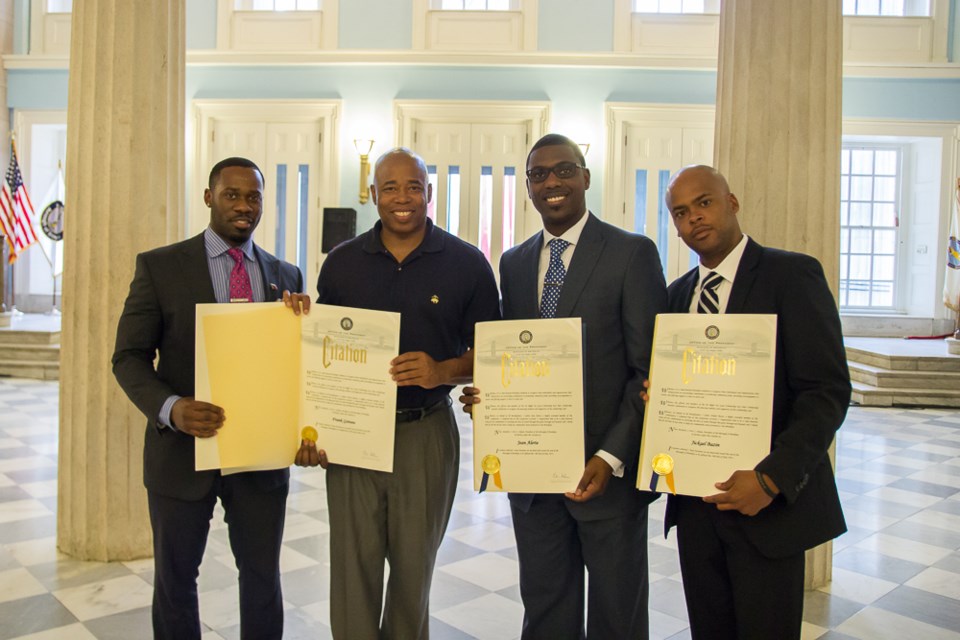 This year's scholars received $1,000 each, with proceeds by Jean Alerte, author of the book Do Right, Do Good and owner of Brooklyn Swirl
"Always do right--this will gratify some and astonish the rest."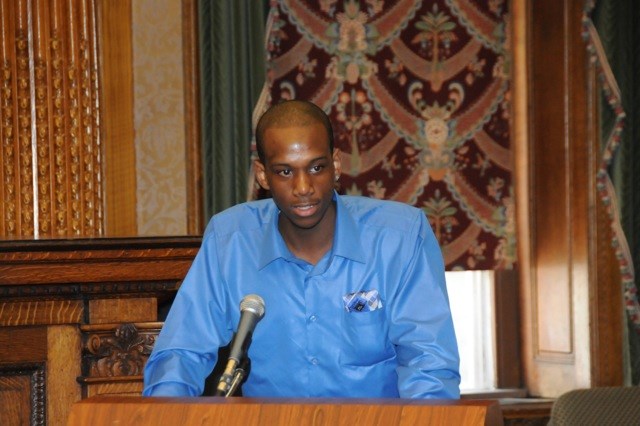 This quote by Mark Twain inspired Jean Alerte to utilize his tools to empower the youth. In the spirit of doing right, Jean created The Do Right, Do Good Scholarship Award in 2013 to help deserving scholars attend college in which Jean awarded 15 during his first year. Alerte hopes to use his book, Do Right, Do Good in order to motivate more students to attend college and follow their dreams.
Alerte partnered with Former NFL Star Tutan Reyes of Beyond the Boroughs National Scholarship Fund to administer the scholarship awards of up to $2,000 per year, renewable over four years. Beyond the Boroughs is a 501-c3 public charity that awards "last dollars in" scholarships to scholars across the country.
AWARD RECIPIENTS
CHRISTIAN HERNANDEZ
Three words: English — Spanish — Pre-med. Those are the exact words I proudly say when asked what I'm studying at CUNY City College — it's such an odd combination that properly explains who I am. While holding a 3.5 GPA at City College, I also wrote for The Campus magazine, taught an SAT Verbal and college readiness class, became the only first-year student selected to be a RAP-SI mentor for the 2014-15 year, interned at one of New York's most prestigious historic hotels (and currently interning at one New York's most successful commercial real estate firms), planned to travel to Spain, aimed to achieve groundbreaking discoveries on neurological disorders and conditions, became the first in my family to attend college, strived to become more than the person I was yesterday, and was able to tell my story. I am a recipient of the Do Right Do Good annual scholarship. My name is Christian Hernandez, and none of this would be possible if the Do Right Do Good scholarship hadn't helped me pay for my college education.
KAREEM CRUMP
Kareem Crump an 18 year old native Brooklynite. A recipient of the Do Right, Do Good Scholarship, Kareem also actively volunteers by being a youth worker at his alma mater Meyer Levin. He is an active fellow of The Catalyst Network Foundation, and has also completed several college courses before graduation. ?In the fall Kareem will attend the University at Albany to major in Criminal Justice, and International Relations, with hopes of becoming the Attorney General.
AMIRA GEE
When asked "What do you do for fun?" My response is simply "Volunteer." I truly enjoy helping the people within my community. During my first year in college I've participated in multiple outreach opportunities where I work with children and my peers. I am most passionate about becoming a Pediatric Cardiologist, in order to serve children through medical application. Next school year, I will be a Residential Assistant and the President of the Celibacy and Abstinence Network (CAN). These two positions will allow me to utilize my knowledge, personal experiences, and faith to help my peers. I am definitely looking forward to my sophomore year at Xavier University of Louisiana. Also, I'm grateful to know that while I strive to serve others, I have a support system of my family and the Do Right Do Good team.
DANIEL POTTINGER
Daniel Pottinger, is the Chief Marketing Officer of The Intelligent Teenager, Inc., where he is responsible for facilitating growth, product development, and marketing strategy. Daniel is also the founder and Chief Executive Officer of Elite Entertainment NYC. Under his leadership the business has grown to host events such as Yacht Cruise, School Dances, and After Prom for teens and college students. Daniel will be attending St. John's University majoring in Business Management and Financial Services."
TENZIN CHOEKYI
One of the most successful things I have done was interning at Arab American Association of New York this spring with three other students. We have raised $3,000.00 at the end of our internship. In order to use the money wisely, we have collected over 3000 surveys from our peers and in youths in our community. We have narrowed our issues to: appropriate educational infrastructure and services, racism and discrimination, and access to recreational activities. We then initiated project, which aims to provide youths an intensive internship program. We have given $1,000 grants to each three organizations out of 8 applicants that focuses on resolving these three issues. From this project, I have learned the remarkable feeling that you could get after helping someone with your effort. This could give people the opportunity to pursue their dreams. Thanks to Jean for giving me DO RIGHT, DO GOOD scholarship, I could enhance my education by using this scholarship to pay for my undergraduate tuition fee.