"Fade out," the gradual loss of clarity of the object, which finally disappears from the screen - all celebrities eventually go through that very real and often painful process of "disappearing."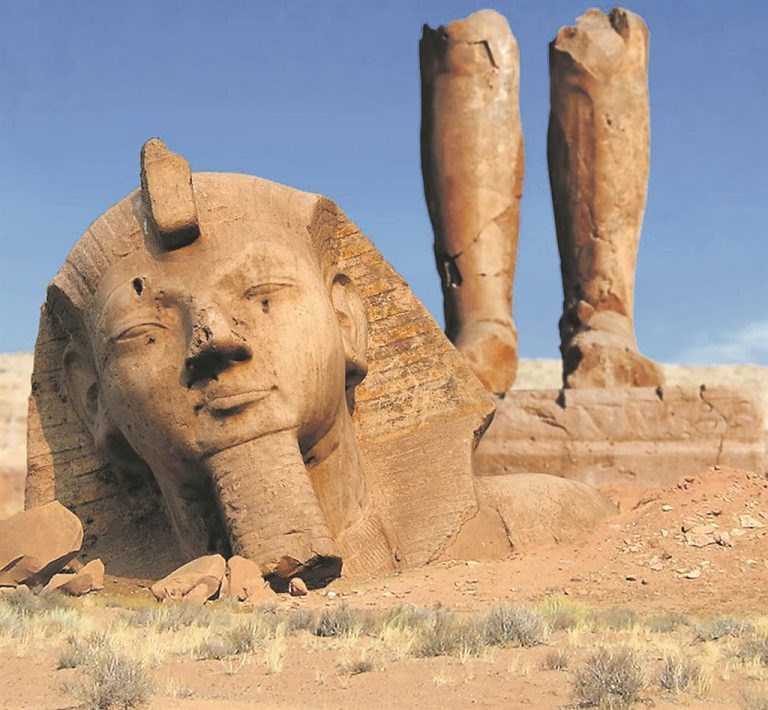 "…and on the pedestal, these words appear:
'My name is Ozymandias, king of kings,
Look at my works, ye mighty, and despair.'"
- Ozymandias, Percy Shelley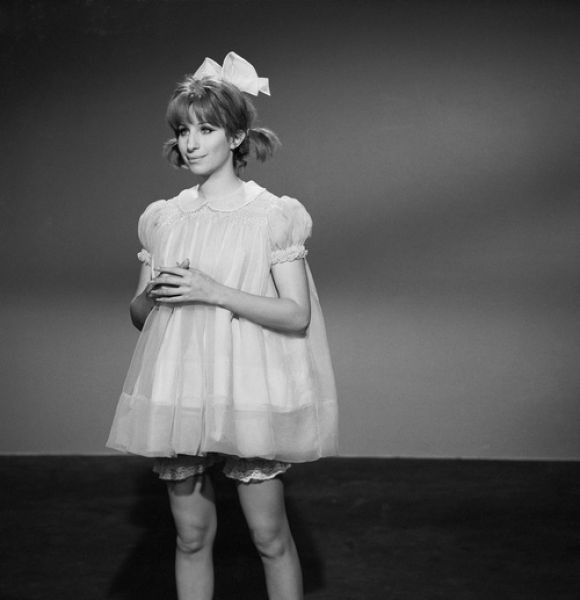 I was barely a teenager in 1968 when the film Funny Girl was released. I already had a taste for the song stylings of Barbra Streisand and was passionately determined to see the movie. But who, I wondered, was this Fanny Brice person she was portraying? As far as I was concerned, Ms. Brice was as fictional as Eve Harrington in All About Eve. To me, the script to Funny Girl was a cobbled-together, altogether fictional device allowing La Streisand to sing songs like People and I'm the Greatest Star.
Imagine that: Ms. Brice - who died in 1951 - had only been gone for about fifteen years at the time of the film's release; fifteen years and in the relative blink of an eye one of the greatest stars of Vaudeville, The Ziegfeld Follies and Radio was lost to a new generation of entertainment seekers.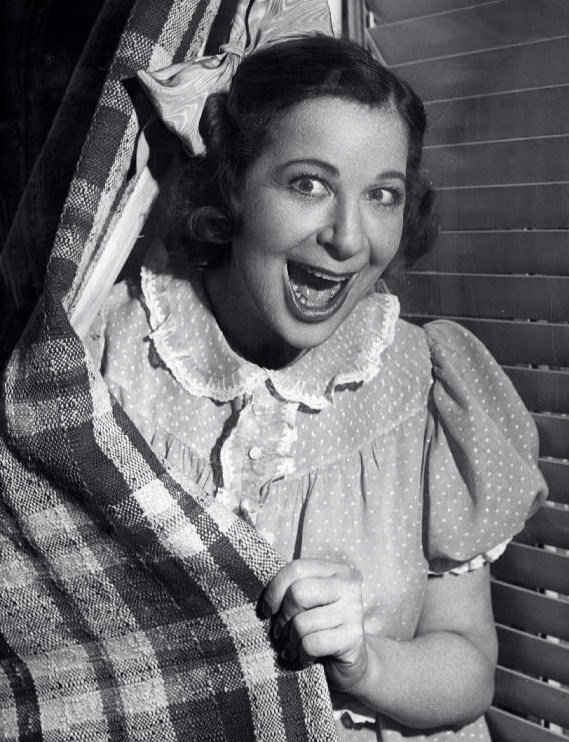 "Fade in" is a cinematic term indicating a gradual gathering of light and focus on an object, scene or character. Conversely, "fade out" is the gradual loss of clarity of the object, which finally disappears from the screen. All celebrities, whether known for film, television or theatre, eventually go through that very real and often painful process of "disappearing."
Which brings me to Marty Richards. I had the pleasure/heartache/headache/ of working intimately with Marty for a quarter of a century.
Pause.
Does anyone reading that name remember who he was?
Oh, sure. Most theatre aficionados, a few other Broadway producers and a handful of actors will remember Marty. But most of today's theatre-goers in the thrall of Hamilton, Wicked, and Dear Evan Hansen have most likely forgotten about Marty's contributions to the theatre, or anywhere else, for that matter.
For me, to be willing to acknowledge Marty's contributions at all is an enormous step (and a tribute to my therapist). Our working relationship was often tumultuous - I was fired and rehired at least five times, and oftentimes, our arguments were grounded in differences so basic in nature as to be existential.
To Marty, fame was to be fought for, lied for and to even plot a murder for. His loosey-goosey version of the afterlife included a vision of continuing the enjoyment of his hard-earned fame in Heaven and even having a plaque (finally!) on Paradise's version of Hollywood Blvd.
To me, dead was dead. End of story. I tried to live as honestly and compassionately as possible in the now, and when Marty's schemes were going awry, I advocated that he attempt to do the same. But his focus on being famous, being remembered as a huge success, of being taken seriously and considered the true helmsman of all his shows, along with erasing unpleasant details from his past, were passions which dominated his daily thoughts.
"People don't understand what a genius I am, Michael," he'd say to me often.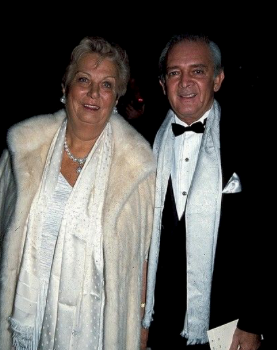 Marty's claims to fame came in many packages: Many knew him best for his marriage to the Band-Aid heiress Mary Lea Johnson, many years his senior. Though Marty declaimed loudly to all who would listen that Mary Lea was the love of his life, she was also a defenseless, disturbed, alienated and lonely woman who brought to their marriage bed a full one hundred million dollars. Such a marriage was not bad for a lounge singer who owed the Mafia $40,000 when he met "his true love."
Marty's involvements with a number of high-profile charities was one means by which he hoped to further cement his name into future generations' minds. With his overstuffed River House duplex and enormous oceanfront manse in Southampton as backdrops, Marty's social life lasted decades and seemed from all the news clippings his parties generated, that it would ensure him some sort of place in, if not the world's, then at least in New York's firmament.
One of our most important jobs at our Producer Circle Co. offices was to spread the word about "MR's" every activity, which often came down to re-creating the truth. Basically, our office was paving the way for Fox News and the concept of "fake news" way before Trump ascended to his current questionable height. For Marty, everything was bigger, better, more expensive and better attended because he was involved. Reality was to be viewed as only a starting place for his elaborations. He was Mr. Razzle Dazzle.
"PR is everything, Michael," Marty said. "You tell them what you want them to think. Don't wait for them to make up their minds."
Marty's humor was unmistakable, and though perhaps not the key to fame for him, it was nonetheless waggish. Shortly after I began working for him, I came to the office underdressed for a frigid day. When I complained about the cold, Marty, the owner of a dozen fur coats, looked disdainfully at my cotton sweater and said, "Michael, there is no bad weather. There are only bad fashion choices." He then went out and bought me a new overcoat at his favorite store, Bergdorf Goodman.
He could be your best friend. Marty had an army of loyalists and avid hangers-on. He also had an army of sworn enemies.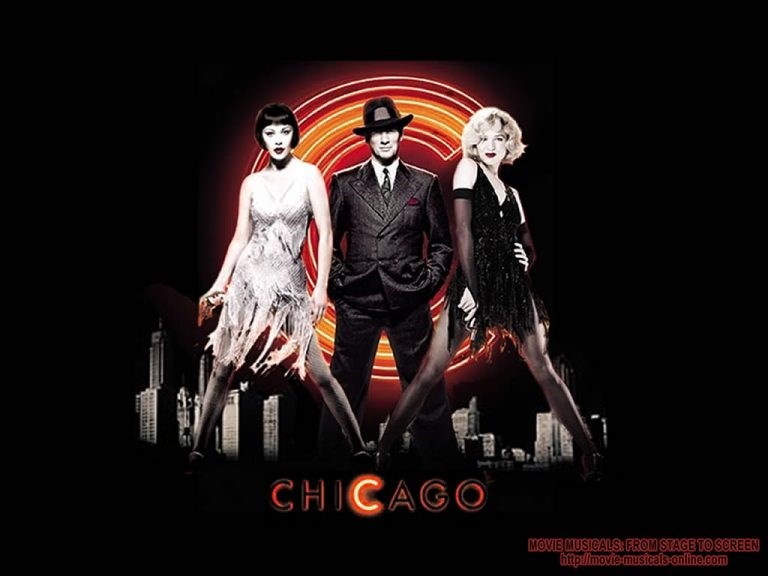 Chicago was to be Marty's Great Pyramid. His Golden House. His Hearst Castle. And he pushed for almost thirty years to see it come to the big screen. Not even Ramses' slaves took that long to build his tomb. "Broadway shows come and go, Michael," he'd say to me in his Shelley Winters meets Harvey Fierstein voice. "Movies are forever."
Are they?
I wonder. Sure, folks will continue to see Chicago, which won the Oscar for Best Picture in 2003. They will also see revival after revival of his successful Broadway shows, including Sweeney Todd, La Cage Aux Folles, Grand Hotel and Will Rogers Follies. But who reads that list of "originally produced by" credits? I truly love the theatre and I don't look anymore.
Marty tried to imprint his theatre stories on as many minds as he could. The one about him and his wife passing out programs at the theatre in Boston where On The Twentieth Century premiered because a snowstorm didn't allow the ushers to make it into work was questionable but colorful. Or the one about how he sang, danced and acted out the entire script of the Broadway version of the original Chicago to raise money for the production, which sounds quite believable to me. And I loved hearing his favorite story about his spectacular Sweeney Todd which always ended with, "During previews, when Sweeney slits that first throat and people started to stream up the aisles, I'd body block them from leaving the theatre!"
But really, it was Chicago and that Academy Award, the biggest diamond in his producing crown, that he was sure would prove to be his eternal claim to fame.
I was an associate producer on that film and I absolutely do not expect anyone but my parents, my partner and my very dearest friends to know that. Oh, sure. If you stick around for all fifteen minutes of credits you will eventually see my name up there. But I am not as concerned about my legacy as my longtime boss was.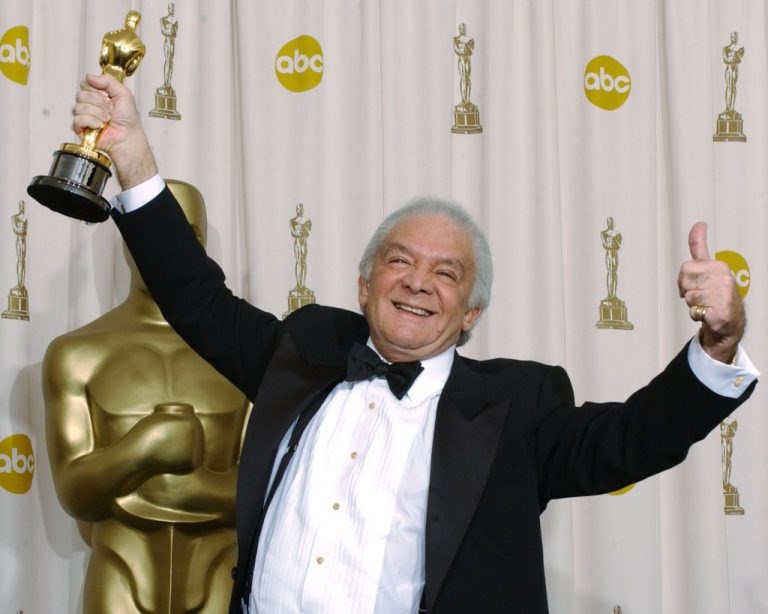 And truly, it was Marty, for all his faults and foibles, who forced Chicago to become the hit it was; he threw at that production every ounce of his life force - it's not surprising he died not too long afterward. He had asked me to make sure that whoever got his Oscar never held it in any way that wasn't respectful. "This represents who I was. I want people to know what I did."
When Chicago first came out, Marty hired his own PR firm and made sure his name was bandied about just as much as the film's stars. He even had a lively and largely one-sided media war with Harvey Weinstein, the Miramax studio head, during and after the shooting of the film. But now, can you name the film's stars, just fifteen years after the release? For many millennials, Marty, Renee, Richard and Catherine have become a new generation's Fanny Brice.
Marty in life was one of the legions of people - pre- and post-Facebook or Instagram - who hunger for celebrity and fame, mistaking them for lasting illustriousness.Marty saw that producers were seldom remembered past their most current hits and hated the thought of being forgotten.
"When I see my mother in heaven, I want her to understand how famous I became after she died." His beloved mother Shirley had died long before Marty had met Mary Lea. She would have only known her adult son with his hand held out to every member of his family asking for money to buy a new vicuna coat or to pay his rent, or hear him for the hundredth time saying, "I promise, this is the last time I'll ask." We heard the same promise daily in the office, as he spent himself into a near pauper's grave.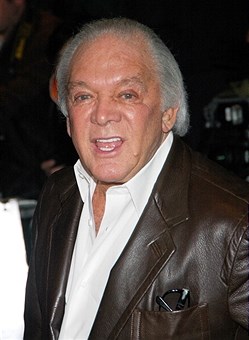 All that said, I will always remember him. But I'll only be around for another twenty years or so and I don't have children to whom I can pass on my stories of him. And my friends long ago wearied of my fantastical reports of the daily Goetterdammerung at work.
Despite our battles, Marty taught me so much about the theatre, gave me opportunities I would never have had without him, honored me in his own, strange and unique ways and, most especially, made sure I was well-cared for when I had cancer and suffered a brain aneurysm.
I owe him.
Sadly, no amount of gratitude will enable me to grant Marty his truest and most fondly held wish: eternal fame.
Forgive me, Marty. You were crazy but you were also capable of being delightful and a mensch. I hope to see your plaque on the Hollywood Blvd. of the Afterlife, when I get to wherever the hell it is you ended up.
Vanity, vanity, all is vanity…
There is no remembrance of former things,
Nor will there be any remembrance of later things yet to be,
Among those who come after.