Normally, I would be cooking my Nana's recipes, made vegetarian, for many. All who had no where else to go would have been here with us. This year: evicticide.
Evicticide is my word for the killing of neighborhoods, like Clinton Hill and Bed-Stuy, for the destruction of community and memory, for the bitter separations enforced by those who own/sell/evict on those who rent, for the loss of harmony and the sewing of the seeds of distrust, for the destruction of public places like DeRobertis on the Lower East Side closing after 60 years on December 5, which even though a business had tables where people could sit for hours planning art projects and other nonviolent eruptions against the corporate state.
Evicticide is how we are being driven apart.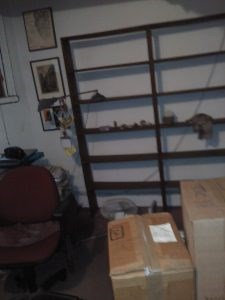 I own nothing. I used to own many books, but most have been shipped to the Strand for resale or put out on the street for the taking, alongside much else we cannot take, the blue glasses from my mother, the Italian pottery coffee set; numerous paintings and prints, clothing, things people actually want and that disappear fast. Happy holidays to anonymous neighborhood takers, is what we intend.
Nevertheless, as I dig through my stuff, I find treasures I had forgotten about and wish to share without putting out on the street. Example, this letter from Meridel LeSueur, feminist-socialist writer, written at the end of her long life: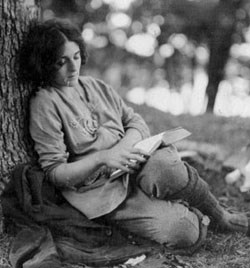 "You are vital to me because you show the struggle for change the possibility and the necessity and the beauty..and natural direction of all spiral nature to organically change…no reality in the static consumer object but only in the relationship..movement and change…"
Let us be grateful, then, for the spiral of change, for connections across time, for memories than cannot be taken away but can be re-found and revalued. Let us be thankful for all that has no price that be can put upon it, for all that cannot be boug
ht or sold, for what can only be given with an open heart, for the justice and community we seek.