By Sharon Marshall-Taylor, CLC CPH|Program Manager, Brooklyn Breastfeeding Empowerment Zone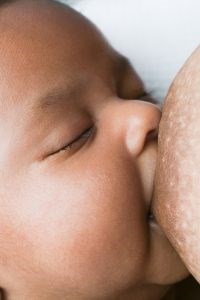 Not enough Black mothers breastfeed their babies.
As a Black mother myself, I know how hard it is to start and continue to breastfeed. I tried my hardest with varying degrees of difficulty to breastfeed all three of my baby girls. I faced challenges from my mother, who felt that it would be easier for me to just formula feed.
I faced challenges at the hospital where I didn't get the education I needed. And I faced challenges at my then-workplace for not providing me with the space and time to express milk.
As a result, I committed to making sure other mothers like me don't face the same challenges that I did. I became a trained doula and certified lactation counselor and have fought to make Brooklyn, where I was born, grew up and currently live, more breastfeeding friendly. I am thrilled that some neighborhoods have become a mecca where families can receive high-quality childbirth and breastfeeding support.
However, in neighborhoods that have been historically deprived of resources, which are predominately communities of color, there is a serious lack. These are places like Brownsville and Bedford-Stuyvesant where these services are critically needed.
I want to take this opportunity for us to come together to champion breastfeeding for all mothers, especially Black mothers. For far too long there has been a lack of support within and outside the hospital that makes it difficult for low-income and women of color to choose and succeed at breastfeeding. The reason we're not seeing more mothers meet their breastfeeding goals is due to economic and social roadblocks.
A recent New York City Health Department Center for Health Equity research publication, Feeding Our Future, finds new mothers in Bedford-Stuyvesant and Brownsville know about breastfeeding's benefits and believe it is the best option for their families, despite having often been formula-fed themselves.
The trouble, however, often starts in hospitals that are not "Baby-Friendly," a World Health Organization (WHO) and United Nations Children's Fund (UNICEF) designation, where nurses or doctors may decide to formula-feed a newborn without taking into consideration the mother's desire to breastfeed. This can impede success in breastfeeding initiation and discourage new mothers from continuing to breastfeed after discharge from the hospital.
[perfectpullquote align="right" cite="" link="" color="" class="" size=""]For far too long there has been a lack of support within and outside the hospital that makes it difficult for low-income and women of color to choose and succeed at breastfeeding. [/perfectpullquote]
Once these mothers leave the hospital, their breastfeeding challenges multiply. Many feel, like I did, they cannot breastfeed because they will need to return to work and their employers may not provide required breaks or accessible, clean spaces to pump. These mothers often live in neighborhoods afflicted by high levels of violence and street harassment, which can make them feel unsafe when breastfeeding publicly.
Others experience family pressure — as I did as a young mother — to formula-feed, due to a misguided belief that it's better for the baby and that breastfeeding is a sign of poverty. This thought is consistent among many immigrant groups, like those from my parents' native country, Guyana, South America, who want to assimilate and appear acceptable according to American standards.
Our nation's historical injury of slavery is also a present wound that shapes infant feeding decision making. Black women's bodies were, and in many current ways, are consumable. Black women served as wet nurses, which many times compromised their ability to fully nourish their own children. While being seen as chattel and the antithesis of womanliness, they were also oversexualized and seen as available for pleasure. In response, some Black women have had an ambivalent relationship with their body and sexuality.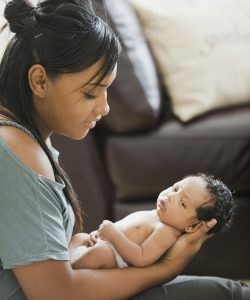 The solution to these problems is intentional, consistent support of moms during and after pregnancy so they are emboldened to choose and succeed at breastfeeding. Mothers need advice tailored to their cultural needs and the community where they live and work to help them feel safe and supported. That is where initiatives like The New York City Health Department's Center for Health Equity Brooklyn Breastfeeding Empowerment Zone (BFEZ) can help.
BFEZ, where I serve as program director, is working in Bedford-Stuyvesant and Brownsville to shift the breastfeeding conversation and improve family, neighborhood and workplace support. We at BFEZ work to connect moms to necessary healthcare resources relevant to their particular needs.
We work in the neighborhood to raise breastfeeding awareness and establish "breastfeeding-friendly spaces," where mothers can feel welcome to nurse. We're proud to have collaborated with New York City Councilmember Robert Cornegy, Jr., New York State Assembly member Walter T. Mosley and Brooklyn Borough President Eric L. Adams to establish lactation rooms in their offices. These spaces allow mothers the opportunity to work outside the home or attend school and continue to provide breastmilk.
BFEZ works with community businesses to teach employers about becoming more breastfeeding-friendly, so mothers have a safe, clean place to express milk during work breaks, as is required by law. This allows women to continue breastfeeding long after returning to their jobs, which is critically important since work is frequently cited as a reason why women choose to discontinue breastfeeding.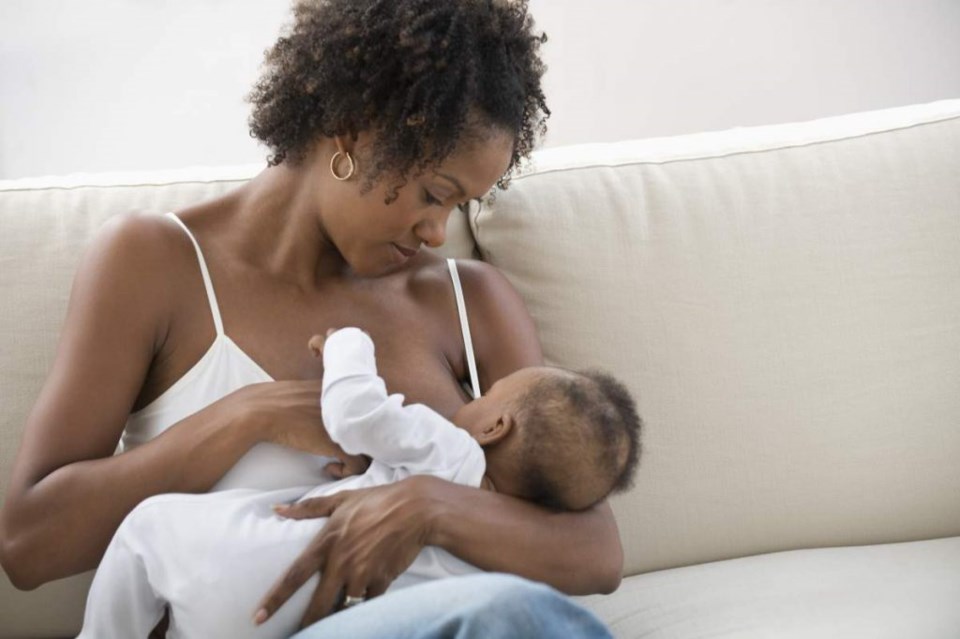 BFEZ also offers doula and lactation consultant training to community residents, so they can help mothers with breastfeeding issues. These local lactation experts have the cultural and social knowledge necessary to understand and address the needs of their neighbors and friends.
This training also equips women from Bedford-Stuyvesant and Brownsville with an important, income-building profession. We hold workshops for fathers to share culturally-appropriate information about the benefits of breastfeeding and how to support their partners.
These are only the first steps. We still have a way to go if we truly are going to fix an inequitable, broken system. We need to make sure that all mothers — no matter where they live, how much money they make, or the color of their skin — have the same ability to choose and succeed at breastfeeding. BFEZ is finding solutions for Brooklyn, so we can improve breastfeeding rates, together.
Every one of us can play a role. If you see a mother breastfeeding in public, encourage her. If you have a colleague at work who needs to take a break to express breast milk, offer support. If the hospital in your neighborhood is not Baby-Friendly, ask it to change its policies. Breastfeeding mothers, wherever they are, but particularly in low-income communities of color, need our backs. Together we can make a difference.
For more information about the Breastfeeding Empowerment Zone (BFEZ) visit www.nyc.gov/health/BFEZ.