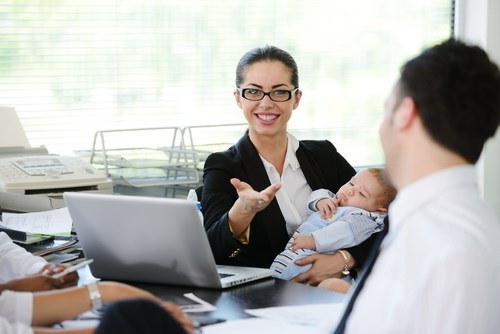 Though I'm not quite ready to leave my 5 month old daughter Dionne for the ole 9-5, I thought it would be interesting to research which companies offer the best benefits for working moms.
Initially I thought finding a company that offered onsite daycare would be the crème de la crème, but as it turns out onsite daycare is just one perk in fully flexed benefit packages offered to moms and dads alike.
Workingmother.com did a great job compiling a 2013 list of the best companies to work for. My favorite 3 are:
Eli Lilly and Company
10 fully paid maternity leave
1 fully paid paternity leave
1 week fully paid adoptive leave for primary caregiver
Onsite daycare center for ages 6 weeks to 5 years old
Backup childcare
Sick childcare
Summer care
Income based scholarships with up to 30% off tuition
For students 6-12, school vacation programs offering field trips and craft projects
Free access to 42,000 square foot LIFE Center, with fully outfitted gym
Master Card Worldwide
4 fully paid maternity leave weeks
3 fully paid paternity leave weeks
3 weeks fully paid leave for adoptive primary caregivers
Priority enrollment, waived registration fees and tuition subsidies at 74 U.S. childcare centers
Offers affordable backup childcare with 2,441 providers
Offers sick childcare
Provides a fee service to find caregivers of all types, preschools, summer camps, and parenting consultations.
Tuition aid from $7,500 to $11,000 annually
Bank of America
12 fully paid maternity leave weeks
12 fully paid paternity leave weeks
12 fully paid weeks for adoptive leave for primary caregivers
Backup childcare
Sick childcare
Services for pervasive developmental disorders for employee's children
$8,000 benefit towards adoption cost
Emergency loans and grants
Down payment and mortgage assistance and caregiver reimbursements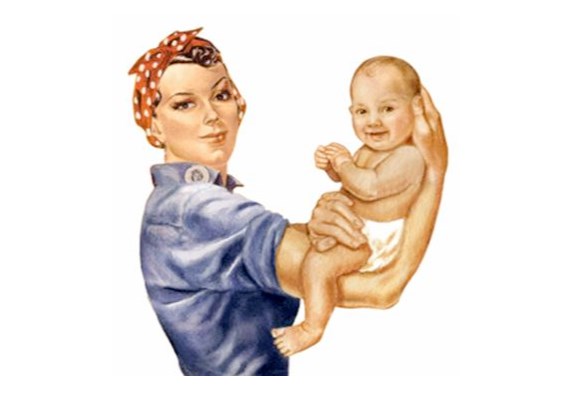 If this is not a good reason to revamp your resume before heading back to work, I don't know what is!
To see a full list of the top 100 best companies to work for go to www.workingmother.com.