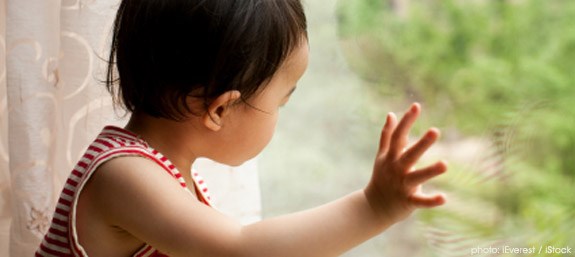 I can admit this right from the start: I suffer, tremendously, from stranger anxiety.
I have been suffering from this since I was pregnant with my daughter Dionne (affectionately known as Boogie).
The thought of leaving her alone with someone I don't know is enough to drive me straight to Bellevue (Taxi!). She is now five months old, and I have only let one person keep her for a 45-minute stretch tops-- the same person that came to my husband's rescue when he was suffering through his own bout of anxiety while I was out on a much-needed salon day.
She was a Godsend, but she has a full-time job.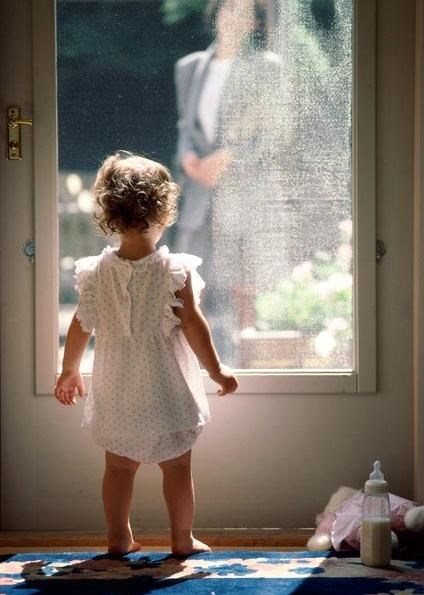 And so, the saga continues.
I have tried… I called a few daycares in the area and even booked some visits, but wound up a no show. Every time I think about dropping her off at a daycare, I imagine what it's like trying to double-dutch: rocking back and forth waiting for the right moment to jump... I haven't gotten up the nerve yet to jump.
As it stands, wherever I go, she goes. I am however grateful to my girlfriends for graciously accepting a Dr. Brown's bottle on the table amidst the mimosas and movie nights. She may just have to make her first appearance at First Saturdays at the Brooklyn Museum. But I'll think about drawing the line at bringing her to the beer garden once summer swings back around.
All jokes aside, it is scary. I can't watch news clips about abused children, I don't want to hear those horrid 'I was molested' stories; I can't even watch suspense movies about kidnapped kids. I know it's just a movie, but it could happen. My distress is also fueled by some of the things I have heard people say about others' children. Some of it is eyebrow raising, mental note: Do not ever let this crazy lady keep my baby.
It's not just wayward comments that give me pause. It's a myriad of things: Body language, how you treat your own kids, a scurrilous reaction to kids at a restaurant. The slightest of things have eliminated even my most trusted and loving friends as caregivers. She can feel those subtle nuances, and I am vulnerable to her reaction to them.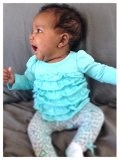 There, I've admitted it. I have a serious anxiety problem. The only thing I can do is try (well try harder), do the research and trust my gut that I am choosing the right person for the job. There are some sites that I am depending on to lead me in the right direction. On in particular is ocfs.state.ny.us. It gives a list of daycares, along with reviews and possible violations.
But for now, while Boogie goes open mouthed and babbling into the arms of the babysitter, I'll resist the urge to grab her and run away screaming, "stranger danger!"