A homeless shelter is not a jail. Residents may come and go within the shelter's rules. So why do some clients act as if their on lock down? As if....contact with women is rare?
"You would think they're in prison!" bellowed Stan the Operations Director after learning about some trick a client devised to get a woman in the shelter or other sexual rendez-vous.
"You'd think these men are on complete lock down...no time and no way to leave the shelter...the way some of the men behave here!" Stan is talking to someone on the phone about a recent incident of a resident letting a woman into the shelter through a side door that is attached to the alarm system. He voices concern for a woman agreeing to come in, whether of "the profession" or otherwise. The reality is the shelter is open 24/7. Bed count is at 10 PM each day. In fact, bed count had been 8 PM for Next Step shelters for years. However, in the third quarter of 2013, the time was moved to 10 PM. It was a matter of being at your bed between 10 and 10:30 PM to keep the bed assignment. If you had an evening or overnight job, that work schedule was logged into the system by a Case Manager
From the shelter's female employees' perspective, the issue is doing your job with as few offers of dinner or gifts as possible. The two Residential Aides in the Program Director's office, were quick to say they had little contact with the clients. The female Case Managers had case loads of 30 to 45 clients. There were two women in that office besides the Social Services Director, Juliet and the Director of Client Responsibility (DCR). Both Juliet and the DCR walked through the building in confidence. It had been years since they had to put the clients in check about flirting, offering gifts, or threatening them. The women in the cafeteria had occasions to write reports about altercations with the clients when passing the food trays and beverages to the men. It is a puzzle what comes over some men when a tray of food is given to them. Charlotte and Nora thought about the difference between being at home giving your mate a meal and passing trays at the shelter:
"It is crazy up in here how some of these men go on!"
"You can say that again. You'd think we're passing dirty trays with urine for beverage the way some of them yell into the window."
"There's a tall guy--new--who thinks he can intimidate me. Calling me out of my name because I'm white."
"He doesn't know who he's playing with. Hey, do these men know both of us are veterans? We know how to assemble and breakdown a rifle!"
"Listen, I'm glad there's plexi-glass between us and the dining area. What's crazy is when they see us washing bed linen and mopping the floors, it's all peace."
"Go figure that out!"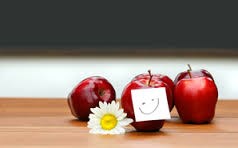 Since Helen became the 8 to 4 Shift Supervisor, she has no stories of gifts or dinner offers. The one client who doggedly flirted with her was transferred to another shelter. Rather than love tokens, the residents thanked her for opening rooms, loaning irons, and processing MetroCard releases. If the clients were offering gifts to her, she kept it to herself. If someone tried to intimidate her, she has infraction reports, suspensions, transfer requests, and security guards to deal with the matter. What irks Helen is having her relief arrive late habitually.
Ms. Owens the Resource Coordinator and Joy have different interactions with the clients; therefore, the men were friendlier with them. Owens is sure to wear closed-toe sandals in the summer as specified in the personnel manual. Joy does likewise and keeps moccasins under her desk. Flo scoffs the manual and polishes her toes red and wears opened-toe flat sandals in the summer.
Within her first six months, Joy pleasantly but firmly turns down a small box of chocolates, a pair of leather gloves, an orange overnight bag on wheels, and an offer to drive her home. The drive home made her chuckle inwardly: "If the man has a car, why would he live in a shelter?"
Most days at the job, Joy feels the psychic love-lust darts shot at her. It's almost like being on an Army Base the way the clients take special notice of her--of all the women there. While posting job notices on the board, tacking up notices on corkboards near dormitory doors, or walking out of the building for lunch, or a meeting, someone will shoot a dart with his eyes. What does Joy do? She says "Good afternoon, Mr. So and So." She speaks to a wise woman about it. The elder queen understands the situation quite well:
"Yes dear, they are men. You are diligent in your work and you practice professionalism. I suggest you get a small jar of honey to keep in your desk. Pour a bit of the honey in your palm, then go to the lady's room to wash your hands. This will neutralize their advances throughout the day." Joy follows the elder queen's advice a few days later and notices a calm come over her every time she washes her hands with honey.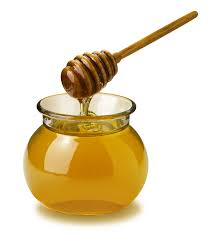 Getting Your Own Keys chronicles the professional odyssey of Joy Duggins, a resourceful and encouraging service provider in a Central Brooklyn men's homeless shelter. It gives a peek into NYC homeless services procedures and much workplace drama. http://gettingyourownkeys.blogspot.com/
What's the goal of providing temporary emergency shelter? Getting Your Own Keys.