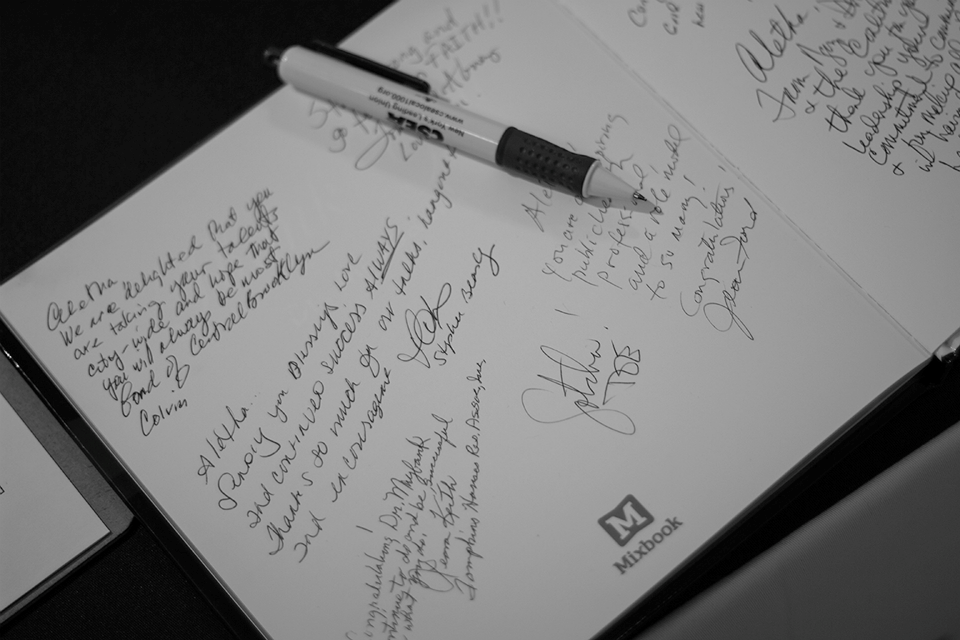 By Guest Blogger Verna Ademu-John, Program Manager, Partnership for Healthier Brooklyn at Bedford Stuyvesant Restoration
Since 2009, Dr. Karen Aletha Maybank led the Brooklyn District Public as Assistant Commissioner, and has made an indelible mark on the landscape of health across Brooklyn. On a festive evening in early December, representatives from various community organization, as well as government officials came together to raise a toast to honor her for her work and passion in the borough.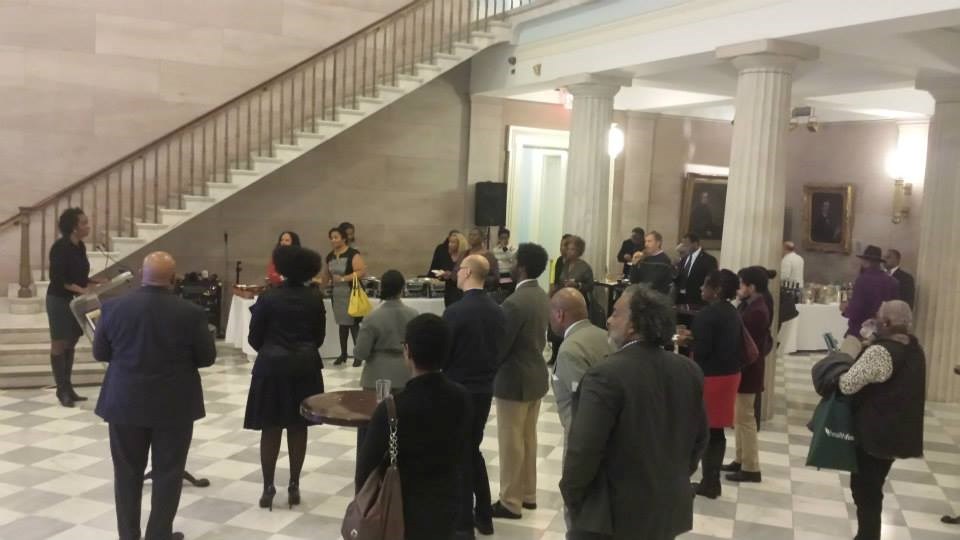 Dr. Maybank, now an Associate Commissioner at the New York City Department of Health and Mental Hygiene, is serving as the founding Director of the Center for Health Equity. The newly created Center for Health Equity will, "align efforts in advancing health equity across the City and ensure that the deployment of resources will be aimed at reducing mental health and hygiene disparities across all neighborhoods in NYC."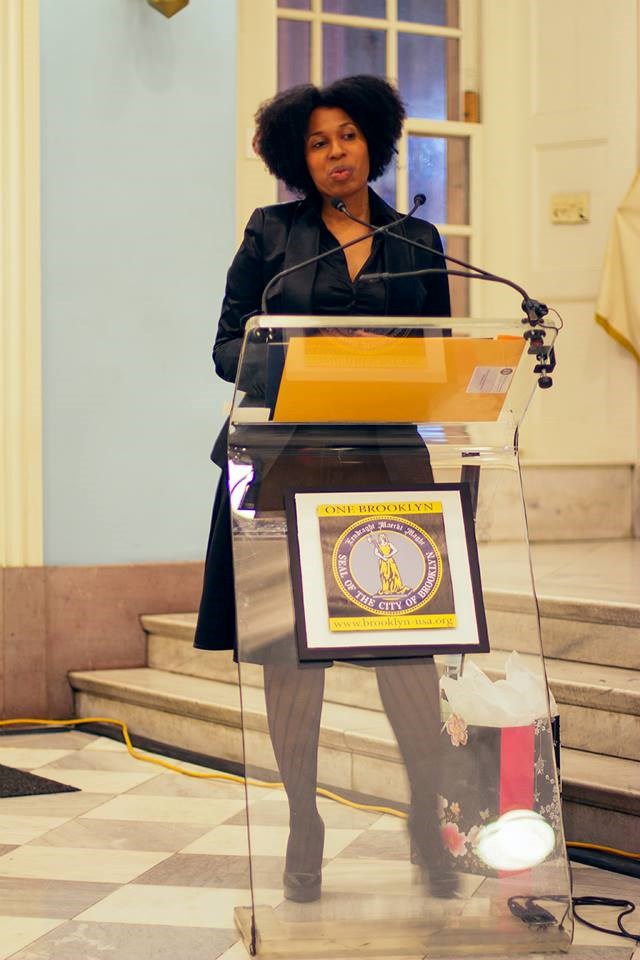 The event was hosted at the Brooklyn Borough Hall and was spearheaded by The Partnership for a Healthier Brooklyn at Bedford Stuyvesant Restoration Corporation (BSRC), the Health Initiative of Brooklyn's premier community development corporation. Co-hosting organizations included HealthFirst, Bed-Vyne and Caribbean Women's Health Association, Inc.
Brooklyn Health Disparities Center, Woodhull Medical Center, Brooklyn Hospital, North Brooklyn YMCA and the Brooklyn District Public Health Office.
Over 70 people attended the event, representing various organizations in Brooklyn. Highlights of the evening included a citation presentation from Hon. Eric Adams, words of praise from former Deputy Borough President Yvonne J. Graham, Councilmember Robert Cornegy, HealthFirst's George Hulse, and a slew of other colleagues and friends and community representatives.
The toasts and speeches highlighted Dr. Maybank's experiences with the community and her passion for health equity. They featured many of the initiatives she led, as well as many of her accomplishments as a champion for health in Brooklyn's underserved communities.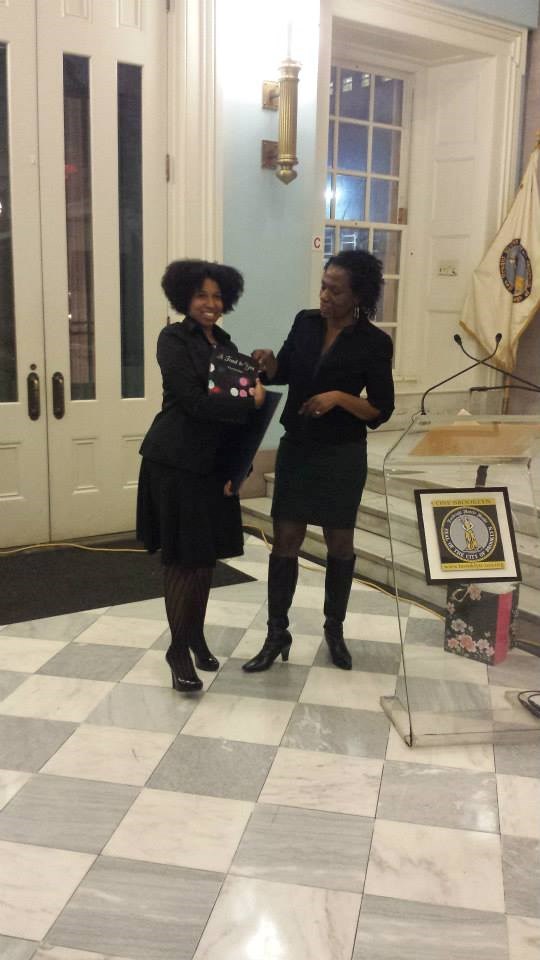 A keepsake booklet was assembled for Dr. Maybank. It chronicled several partnerships and sentiments, many of which spoke of Dr. Maybank's "commitment to community engagement" and "tireless work to bring comprehensive health care and awareness to communities throughout the city."
Other tributes included statements like she's a "true inspiration," "authentically engaged," "strong supporter," "committed and passionate." Filmmaker Byron Hurt said, "I LOVE YOU Aletha Maybank… You have ALWAYS been so supportive of me and my work, especially my documentary film (Soul Food Junkies)."
BSRC's Executive Vice-President, Tracey Capers emceed the evening's event capturing the crowd's attention with praise of Dr. Maybanks on-going support of the community and the work of many community organizations. Dr. Maybank expressed her appreciation emphasizing the importance of having a community who "knows you and supports you."
She also expressed how excited she is "with the vision around equity and community, coming from the Health Department".
This vision will surely continue with Dr. Maybank in her new post as Associate Commissioner at the Department of Health and Director of the Center for Healthy Equity.