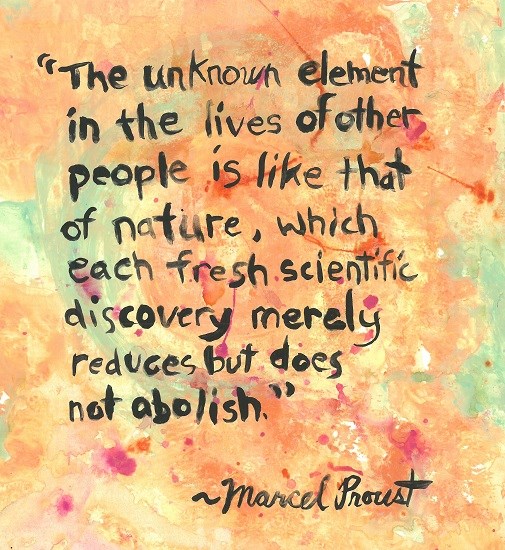 This quote draws attention to the fact that we really don't - and can't - know the true essence of other people, or really, even of things. To me, this indicates a healthy respect for the art of knowing ourselves. In doing that, we can, perhaps, begin to understand other people, and perhaps at best, have compassion for that which we don't agree with or don't understand.
Sometimes, fear and insecurity get the best of us and in needing to feel better, we talk ourselves into believing we have control over circumstances. Paradoxically, it is in letting go that we gain peace. Sometimes, in demonstrating respect for greater forces, they in turn, are more likely to cooperate with us.
Science is good and has its place, but really... no matter how many discoveries are made or whichever mysteries might be solved, there still always remains more mysteries; sometimes even new ones we didn't expect! As an example, lately in the news, there have been reports of new animals discovered as well as other strange natural phenomenon. Life, nature and other people are full of mysteries and I guess that is just the way it is supposed to be. It has its own beauty.
I hope you find yourself enjoying beautiful mysteries this week.