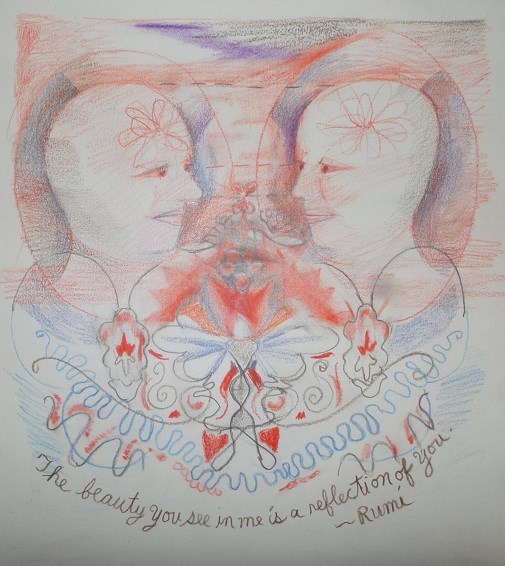 "The beauty you see in me is a reflection of you."
Jal?l ad-D?n Muhammad R?m?, (1207-1273 AD) also known as R?m?, was a 13th-century Persian poet, Islamic scholar, theologian, and Sufi mystic. His writings contain passion, wisdom, beauty, profound reverence and careful observation of reality.
If you are not familiar with his writings, of which there are many collections, please do acquaint yourself with them sometime soon.
This quote can be applied to realizing that whenever you look at someone who seems to be doing anything you wish you could do, or has anything that you wish you had, the reality is you could not be seeing whatever it is in another person if it didn't already reside within you!
If you feel a little envy, or wistfulness, about something that seems out of reach, remind yourself that it is already something you do possess. The thing that you want - but that you may not be ALLOWING yourself to have - is actually drawing your attention to itself by making you a little uncomfortable with a feeling that we call envy.
I am immediately reminded of the original title of this lettering project: Pay Attention To Your Dreams. Whatever beauty you see in another or in a circumstance is a reflection of that beauty in yourself!
Have a beautiful week!
Harriet