The National Society of High School Scholars (NSHSS) announced that two students from the Pathways in Technology Early College High School (P-TECH) were selected to become members of the esteemed organization.
In a July 2018 press release, the society outlined its criteria of outstanding leadership, scholarship and community commitment in recognizing Kymani Scott and Esterie A. Bruno. Both students maintain high GPA scores and cumulative averages, as well as actively engage in extra-curricular activities. The P-TECH students recently ended a successful 2018 summer internship with IBM Corporation through its Corporate Citizenship and Corporate Affairs division.
"We are proud to provide lifetime membership to young scholars to support their growth and development," stated NSHSS President James W. Lewis. "We aim to help students…build on their academic success by connecting them with unique learning experiences and resources to help prepare them for college and meaningful careers."
A senior member of the Nobel family — the family who established the Nobel Prizes — is the NSHSS Founder and Chairman Claes Nobel who remains actively involved in the scholars program. Mr. Nobel, a renowned global educator and passionate proponent of humanitarian and environmental causes, was the keynote speaker at the Member Recognition Ceremony on Scholar's Day 2018, on August 3 - 4 in Washington, DC.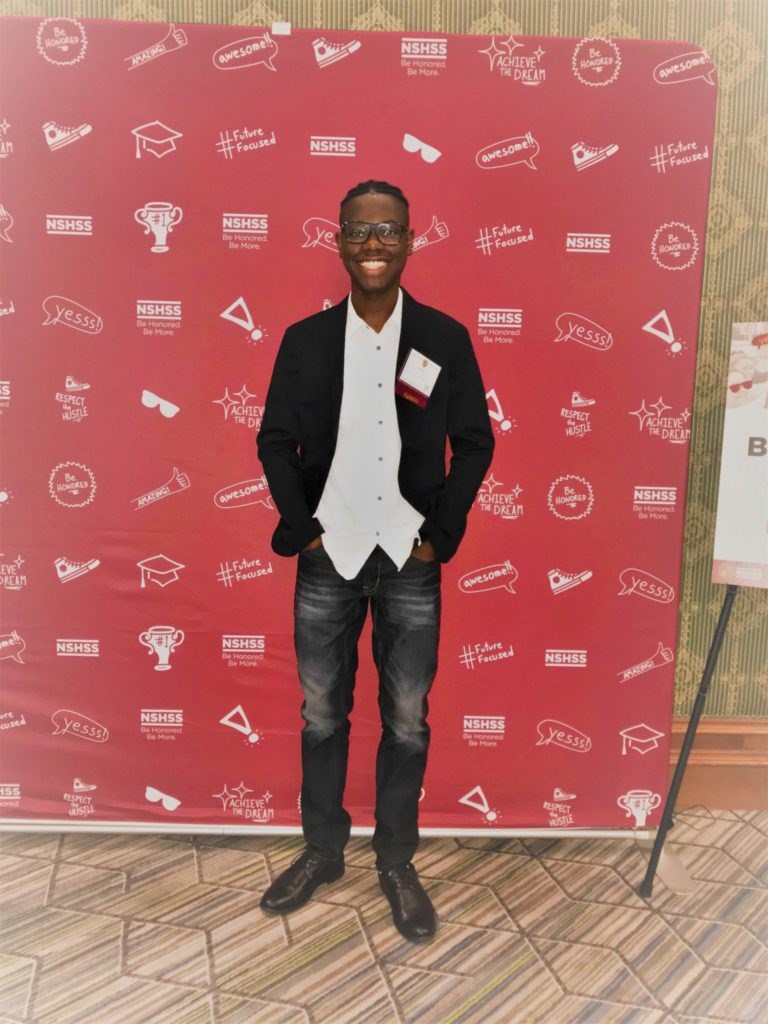 Hundreds of students from high schools from around the country buzzed the hallways of the Washington Marriott Wardman Park leveraging opportunities and benefits for promising careers. The atmosphere was exuberant with the typical high energy associated with juniors and seniors.
A well-executed schedule of events included breakout sessions such as Why Should I Take a Gap (Year)?, Impact of Experiential Learning in STEM, Negotiation Skills for College and Beyond, A Day in the Life of a (CIA) D.O. Officer, Preparing a Successful Scholarship Application, Your 5-Step Guide to Paying for College, The SAT, the ACT, or Both Strategy Session, Rock Your College Essays, The Best Way to Represent Your Personal Brand in Your College Essays and Pre-College Programs for High School.
Two panels were featured: the CIA Student Opportunities Panel and the College Admissions Panel. The College & Career Fair, the NSHSS Store, and other leisure and networking events provided great escapes for both students and family members who accompanied honorees. The Association of American Medical Colleges (AAMC), Columbia University, Johns Hopkins University, U.S. Army, U.S. Department of State, United States Naval Academy and The University of Manchester were among the exhibiting universities and organizations.
Perhaps the most memorable occasion was the Member Recognition Ceremony on Saturday, August 4, during which the students received their NSHSS inscribed medallions marking lifetime membership to the society.
None of this level of student engagement or academic achievement is new to P-TECH. Photos and profiles of high-achievers in the halls of this educational institution explicitly account for the work of the P-TECH faculty. One former student in her senior year took college classes and ran track for four years.
"Although time-consuming, it was all worth it as it helped prioritize and build time-management skills," she reaffirmed with confidence.
Another senior who has since graduated with an associate's degree and high school diploma also simultaneously ran track and field. He learned how to apply his experiences on the track to his school work in pursuit of academic excellence. Transferable skills allowed him to push ahead on school assignments, taught him to rely on others and how to be independent when required.
These students represent a much larger percentage of students who continue to benefit from the curriculum and education model that P-TECH offers.
National attention was brought to the high school's innovative education model when President Barack Obama visited in 2012 and mentioned P-TECH in the State of the Union in 2013.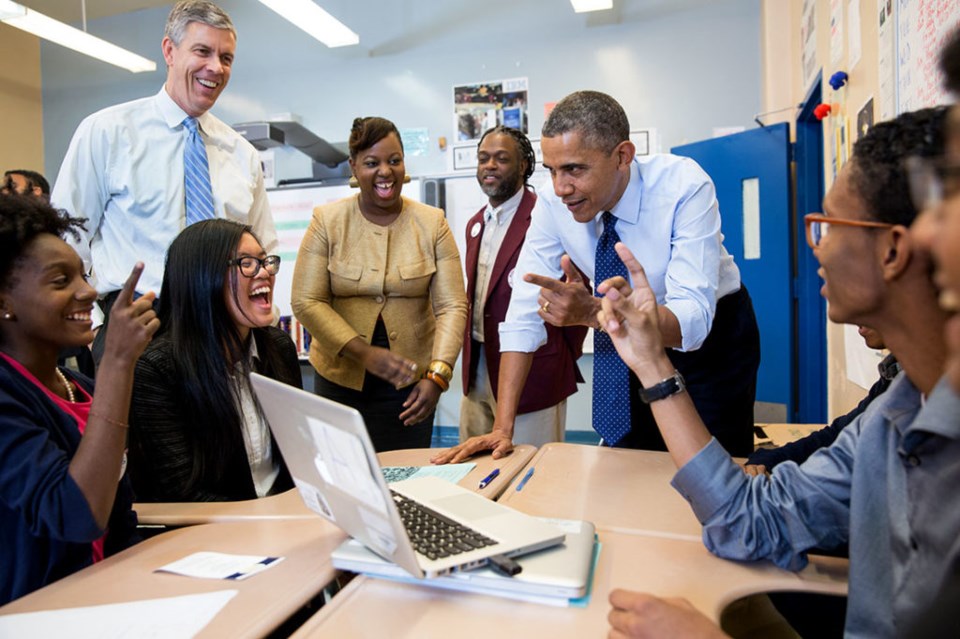 "At schools like P-Tech in Brooklyn, a collaboration between New York Public Schools, the City University of New York and IBM, students will graduate with a high school diploma and an associate degree in computers or engineering," said President Obama. "We need to give every American student opportunities like this. Four years ago, we started Race to the Top - a competition that convinced almost every state to develop smarter curricula and higher standards, for about 1 percent of what we spend on education each year. Tonight, I'm announcing a new challenge to redesign America's high schools so they better equip graduates for the demands of a high-tech economy. We'll reward schools that develop new partnerships with colleges and employers, and create classes that focus on science, technology, engineering, and math - the skills today's employers are looking for to fill jobs right now and in the future."
P-TECH was ahead of a vision that many high schools have since emulated.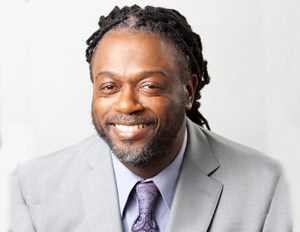 Enormous hard work, evolving vision and dedication remain necessities under the leadership of Rashid Ferrod Davis, P-TECH's founding principal. Mr. Davis has remained at the helm of the organization since its inception in 2011. To Principal Davis it is all about the work.
"The work is not going to stop... All of the accolades and visits are nice but I have to protect the kids," Mr. Davis said. "I still have to make sure that we have done the best that we can in helping them maximize this opportunity. We are constantly trying to re-message the narrative that we know of what brown children can do, particularly when they are in non-selective schools. So that work is non-stop."