The 'Kingsmen' team has been inducted into the Brooklyn College Athletics Hall of Fame, in celebration of the team reaching the Final Four of the 1981-82 NCAA tournament. The squad enjoys the distinction of being the first team inducted into the Brooklyn Athletics Hall of Fame, an honor that had been reserved for individual athletes.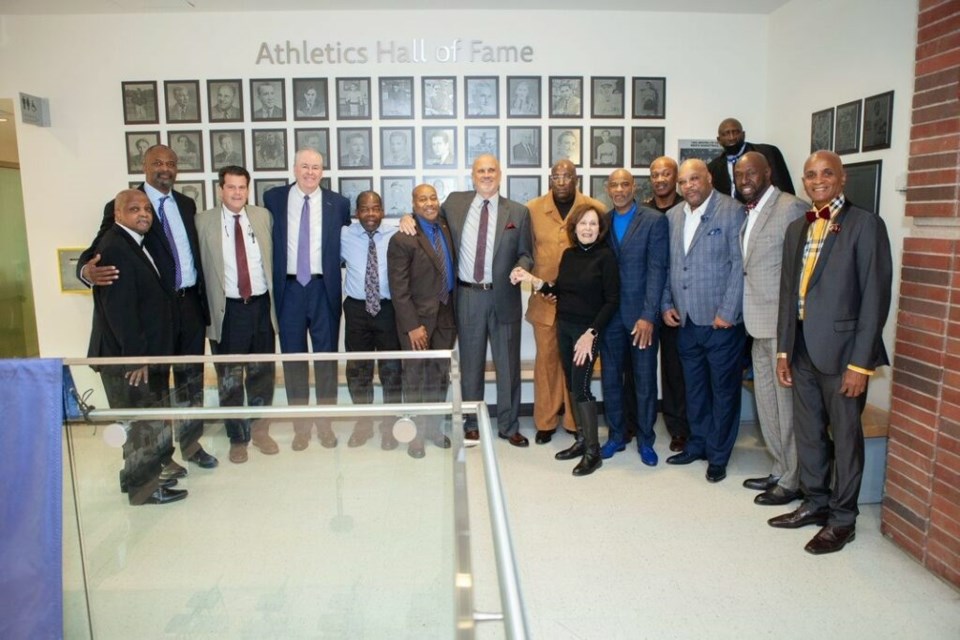 "The best part of this induction ceremony is getting this talented group back together again," Danny Byrnes, the former 6-foot-6-inch  forward said.
"And while we have remained in contact all these years later, being together on campus together [was] incredible. We were truly a team, a very diverse group, that embraced our roles for the betterment of the team. What we accomplished on the court was incredible, but I feel we had more success off the court, leveraging our Brooklyn College education and our sports experience into successful careers, huge non-profit involvement, strong family men, and pillars of community. This is such a well-deserved honor."
The event was held Friday, Dec. 2, before a men's and women's basketball doubleheader. 
"It is such an honor to hear all of these stories," said Athletic Director Alex Lang who MC'd the ceremony.
"This team has had such an impact, and we are proud to pass their winning tradition, both on and off the court, to our current players."
The Players:
Danny Brown, Glen "Earl" James, Ed de la Guardia, Rick Davis, Kenny Vickers, Danny Byrnes, Ronnie Phillips, Earl Robinson, Rich Micallef, Alan Wheeler, Keith Williams, Bobby Edwards, Greg Sullivan and the late Jimmy Sullivan.
The Coaching Staff:
The late Mark Reiner (head coach); Larry Vitelli (assistant coach), the late Herb Grossman (assistant coach), Ted Gustus (assistant coach); Larry Klein (head trainer), Jay Itzkowitz (assistant trainer), Ray "Fly" Blake (manager) and Harold Robinson (manager).
More About the Brooklyn College's 1981-82 Team