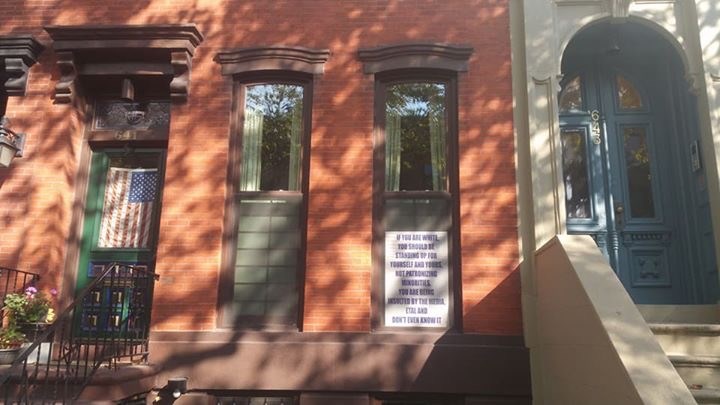 Dear Brooklyn Readers,
My original intention for this week's letter was to just make an exciting announcement about how BK Reader now has a brand-new way to personalize your news! Now, through our partnership with Bloom, you can subscribe to receive our Sunday newsletter, which is a roundup of the news in YOUR zip code only.
Currently, our daily newsletter provides you news updates focused on the eight neighborhoods of Central and East Brooklyn, including local contributions and curated news across the rest of Brooklyn.
The Sunday newsletter provides you a truly hyperlocal overview of what happened in the week within blocks of your address. It's a chance to catch what you might have missed with a more granular, personalized focus.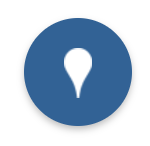 You can subscribe to receive the Sunday newsletter by clicking the Bloom teardrop found at the bottom right hand corner of any of the pages.
Then, when you click the person icon, a window will open asking you for your address and zip code. After that, all you have to do is check your inbox to confirm that you would like to start receiving our Sunday edition of news personalized just for you!
On an adjacent topic of neighborhoods and personal communication, there is more news that came to my attention recently: racism. I was reminded how racist beliefs, thoughts and actions do exist in Brooklyn and, further, can be lurking right next door.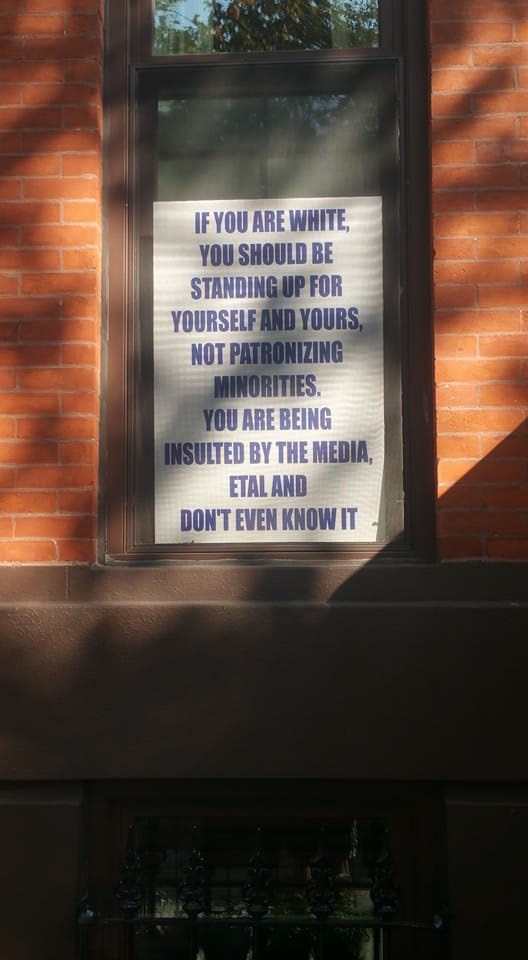 On Saturday, one of our BK Readers in Prospect Heights posted this photo on his Facebook page of a sign that his neighbor decided to display in the window of his brownstone. According to him, this neighbor runs a bed and breakfast out of his home. So not only is this bold display of bigotry a slap in the face to the residents of color who live around him (and who he falsely deems "minorities"), it is also a gross representation of Brooklyn to those visiting the borough from out of town.
Also on Saturday, I read this headline in the New York Daily News: "Noose found hanging from tree outside Brooklyn Public Library." According to the story, this highly visible reminder of a time when white supremacists were terrorizing and murdering black people for sport was on display in Bedford Stuyvesant outside of the Bedford branch library on Franklin Avenue, near Hancock Street. Workers at the library discovered the 6-foot noose in the courtyard at around 8:00am Thursday.
For those longtime residents who have lived for decades in Central Brooklyn and also for those who have only recently moved here in the last five years, this is a clarion call! Pick a corner!
Determine now what it is you stand for; decide now what Brooklyn means to you; choose now the type of environment in which you want to raise your children. Then... take action!
As disheartening and surprising and sad as these displays of racism may seem to some of us, there is something redeeming about incidents such as these, because... now, you know exactly who this person is in his or her heart! Clarity is a good thing. Clarity is never bad, because it helps inform your choices moving forward.
So now, what are you going to do about it? Call your city councilmember and ask for a public town hall. Form a block watch group that reports these incidents and establishes a protocol for response. Ask your child's teacher or principal to consider including ongoing discussions about race and equity in their curriculum.
Or do what Fort Greene resident Danielle Fazzolari has done, and use your personal/professional skills to gather your neighbors together for productive sessions that aim to empower one another with positive intentions (if you have no clue what I'm referring to, read here !)
So much is changing in Brooklyn and so fast. Get to know your neighbor. A trust fund baby, a drug dealer, a Becky, a Laquisha, a liberal, a conservative, a shady character, a snob, whatever it is you're assuming about your neighbors, don't! Instead, get to know them.
Say "hello" when you pass them. Make eye contact. Engage them in conversation from time to time. Maybe you'll make a friend; maybe you won't. Maybe you'll influence someone's opinion about politics or food or people or life! Or maybe you'll just have someone who, in the street, looks out for the safety of your child or your car.
Some won't engage you back, and that is fine. Don't take it personally. They could be shy, preoccupied, private or just having a bad day, who knows! But at least with a little conversation on your part, they will know who you are and have clarity about where you stand.
And clarity is always a good thing.
Sincerely,
C. Zawadi Morris, Publisher and Editor-in-Chief