Brooklyn's immigrant women have more uniting than dividing them, Somia Elrowmeim says.
South Brooklyn resident Elrowmeim is an educator and activist who believes in the interconnected struggles of women across cultures. She has dedicated herself to increasing opportunities for immigrant women, especially Muslim women, in Brooklyn, one of the most diverse places in the world.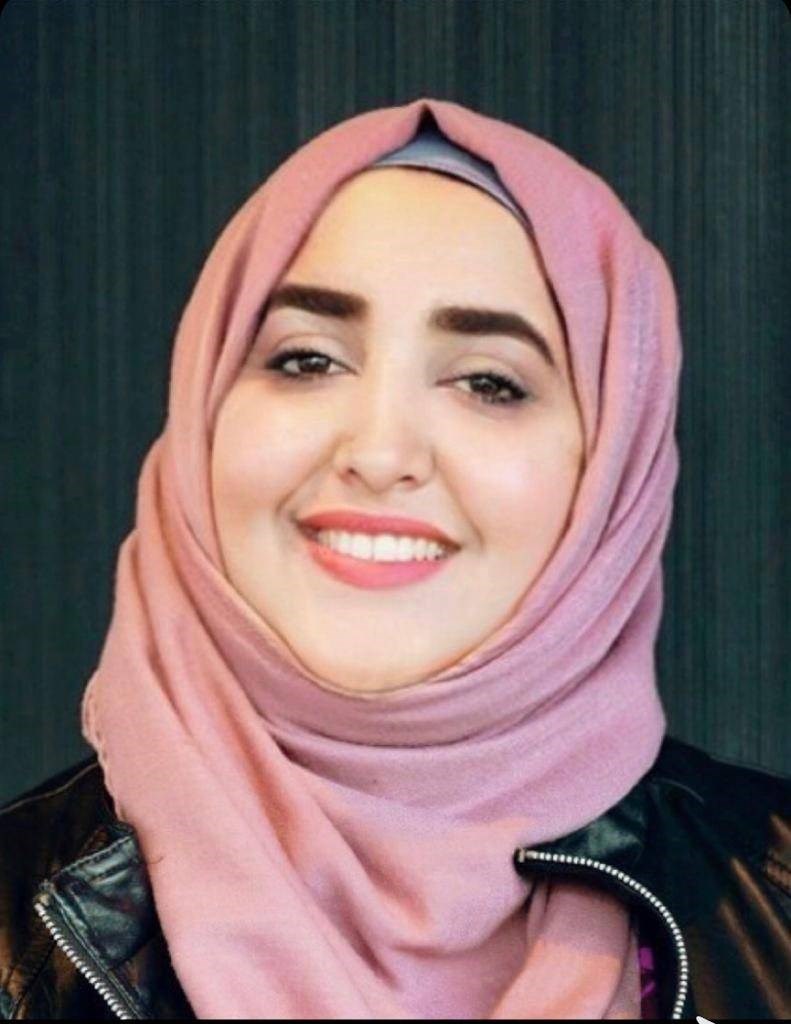 Elrowmeim is planning to open a bakery that doubles as an education and social justice center, providing jobs and services for Muslim women, and she has been named a finalist for the David Prize for the idea. The prize awards $200,000 to New Yorkers in "a celebration of individuals and ideas to create a better, brighter New York City."
Barriers to success
One of the biggest issues faced by Arab women, like many others, was a lack of access to education, Elrowmeim said.
"They cannot even write their name in their own language. And this is one of the biggest barriers that we face, to teach them English while they never ever learned how to hold a pen," she said.
"I was thinking of something that everyone, every woman was going to be excited to be part of, whether they were educated or whether they have never been in school. And that's how I came up with the idea of a bakery."
Elrowmeim stressed how difficult it was for Muslim women to get a job with a hijab. She said islamophobia had been "going crazy since Trump got elected." Domestic violence was also a serious concern for Muslim women, she said.
"One of my clients who we enrolled her in a shelter like two years ago and she had to take her hijab off because she didn't feel safe inside the shelter," Elroweim said. "She's like, 'I need to protect myself and my daughter. There is no way I can afford renting a space for me and my daughter,' and those are the kind of the issues that we face."
Empowering her community
As far as activism, volunteering and politics are concerned, Elrowmeim is hard at work. After she came to the United States from Yemen in 2006, she founded the Women's Empowerment Coalition, the Union of Arab Woman of NYC and served on the Arab-American Association of New York for nine years. She currently works as a community engagement manager at the Academy of Medical and Public Health Services and teaches English as a second language.
"My dream is to empower women in my community."
"A person cannot sleep at night because they dream about something," Elrowmeim said. "My dream is to empower women in my community."
Elrowmeim said she saw "amazing women" from a number of different cultures and backgrounds that did not have the chance to get to know each other.
"There is a divider between us and we need to melt this divider," she said. "My dream is to make it happen and I am one hundred percent sure we cannot make the change in the White House if we're not going to make it locally. We have to start from ourselves, from in our community, from our society. We have to start now."
Fighting for change
Elrowmeim speaks with vibrant passion when talking about the struggles of women and people in general. She said she was upset people living in the same community did not say hi to each other. But the topic of the war in Yemen and the Muslim travel ban caused her to sigh.
"We are banned and bombed at the same time," Elrowmeim said. "My family is still over there in Yemen, and I have only my mom here. My mom is crying every single night. She wants to go back to Yemen."
On August 14, the Union of Arab Women along with other organizations such as the Yemeni Alliance Committee will be protesting at Senator Chuck Schumer's office on 3rd Avenue in Manhattan against the bombing of a school bus by the Saudi-led coalition that killed over 40 children in Yemen.
Common denominator
Elrowmeim's interests are as diverse as the people she hopes to help, but all her causes are linked to the common denominators of human dignity and respect. Her idea for empowering women through a bakery was, according to her, just the start.
"It's a dream, and I would love to see it happen because I feel like this is gonna be a real engine to help and empower women in our community," said Elrowmeim, adding she would use some of the proceeds to fund other projects helping immigrant women.
"I want to make New York City a better place for immigrants to live in."