The politics of color within the African-American community are center stage at the Billie Holiday Theatre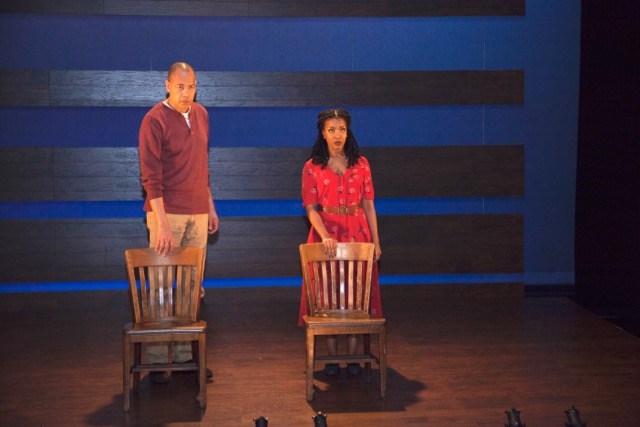 It's 2018. Given the current battles in America by people of color for racial justice, along with the rising tide of black pride, it would seem that colorism-- that is, intraracial discrimination based on skin color-- would seem a thing of the past. Even beauty standards within the black community have shifted: Consider actors Idris Elba, Lupita Nyong'o and Danai Gurira or models Iman, Naomi Campbell and Grace Jones. These dark-skinned celebrities are some of the most admired public faces today.
So, is colorism among African Americans still "a thing?"
RestorationArt believes that not only is colorism still a relevant topic, it is pervasive enough to examine it through narrative. On April 24, at the Billie Holiday Theatre, RestorationArt opened its latest stage production, entitled "Yellowman," a play about colorism in America.
Written by Dael Orlandersmith in 2002, the play was a Pulitzer Prize Finalist in its inaugural year. Timothy Douglas, an associate artist for Cincinnati Playhouse in the Park, is director for the Billie Holiday production of "Yellowman," lending this audience a window-seat into Geechee (or Gullah) Country, South Carolina, circa 1950 -1970, when the Civil Rights Movement was beginning to take shape and when black folks still referred to lighter-skinned blacks as "red" or "yellow."
Yellowman's two sole actors-- Jessica Frances Dukes, who plays "Alma;" and Tyrone Mitchell Henderson, who plays "Eugene"-- lead us through their lives as childhood friends, to high school sweethearts and then adults, giving us a glimpse into how racism and colorism shape their self-image and, ultimately, define who they become as black people living in America.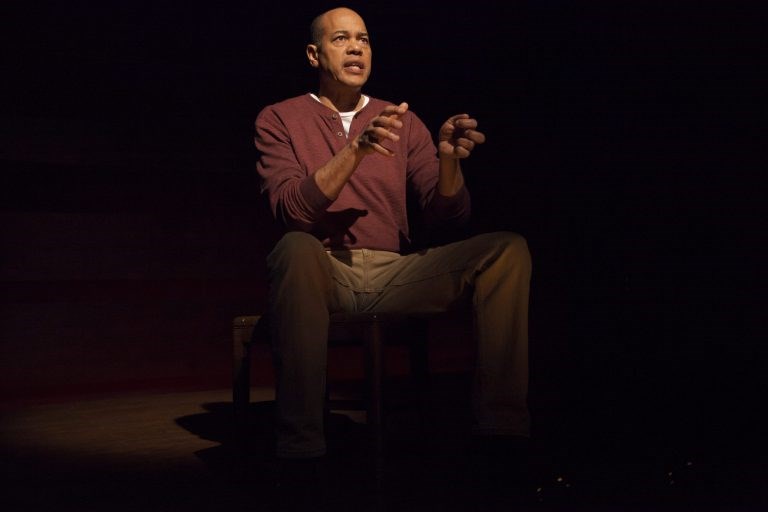 The story opens with Eugene, a very fair-skinned black man, and Alma, a heavy-set brown-skinned woman who meet as children living in the rural South. They become instant friends, and that is where the problems begin. Alma comes from a lineage of women epitomized in American media as large and masculine, dank and dark "who tugged and toiled in dresses, right alongside the men." This describes Alma's mother whose bitterness looms large over her slightly fairer-skinned daughter and upon whom she throws all of her envy and resentment. The mother's only love is shown in the form of concern that her daughter does everything in life to escape her own plight of being born "big and black."
Eugene's father is also large and very dark-skinned, but Eugene's fair-skinned mother has endowed him with her own "yellow" color. Eugene's fair skin and more feminine, less-threatening body build provide him immediate social currency. But soon he learns that his "gift" of fair skin means he is to disassociate himself from the "dark and ugly" if he is to escape the toil and misfortune of being born black. This presents a problem for his budding relationship with Alma. And at home, his fair skin is a problem in a different way. We learn his father resents him for his color. He hurls insults at Eugene as a way to vent his frustration for having to "work twice as hard to achieve half as much" as black people born with fair skin.
The politics of color confuses the children at first, as they try their best to ignore their parents' liquor-induced fits so often tied to their tortured, entangled and perverted pasts. However, unfortunately, as the couple matures, they learn that color is about more than their parents, it's about the world they live in-- a world where absolutely everything is colored by color. In fact, they discover, black people were more so their color than they were human beings with ideas and dreams. Accepting this reality, ultimately, could mean the difference between death or survival.
Long and, at times, gratuitous with iterations and reiterations of the "big-black-dark-and-ugly" woman and the "soft-light-skinned-yellow" man, the play felt like it was reopening a scab. The words felt heavy, and you weren't always sure if it was the playwright's burden or your own.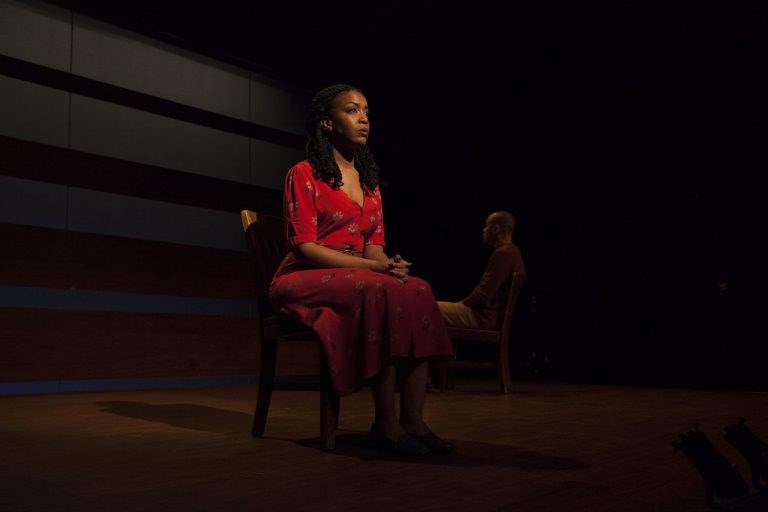 The direction, lighting and staging were well done, as the actors made good use of minimal props; you saw an elaborate and changing background that did not actually exist. Both Dukes and Henderson gave credible performances and were seamless in shifting between their characters at different ages and also playing the roles of their friends, parents and a grandparent.
The tragedy of the story was getting a glimpse at who the two lovers might have become, had their humanity been left unfettered. Instead, you watched a slow undoing of each character, as the hammer of racism shaped them into distorted versions of their true selves-- ultimately the only version befitting for America.
Yellowman, the play, harkens back to a not-so-distant past where the color of your skin guided every part of your existence, while expertly shaping your outcome. And that's what racism does: It changes the way people see themselves and the world around them. And in this way, racism and colorism are "kissing cousins."
For African Americans of a certain age, the story not only is believable, but entirely familiar. For those younger audience members, Yellowman is an anecdote on how colorism, although expressed differently today, still rings very true on both a conscious and unconscious level. It is a realization-- if not, a reminder-- that as long as society gives life to racism, colorism will continue to be "a thing."
Yellowman runs at the Billie Holiday Theatre through May 20, 2018. To purchase tickets, go here.