On Thursday, ten girls met at the Brooklyn Public Library Cortelyou Branch to learn the ins and outs of eye makeup from one who knows best -- drag queen Cholula Lemon.
The class was an offshoot of the Drag Queen Story Hour, a nationwide program which brings drag queens to local libraries to read children's books. BPL hosts several drag queen story hours as part of their Change Agents Initiative, a series of workshops and classes aimed at modeling empathy, inclusiveness, understanding and respect for NYC youth.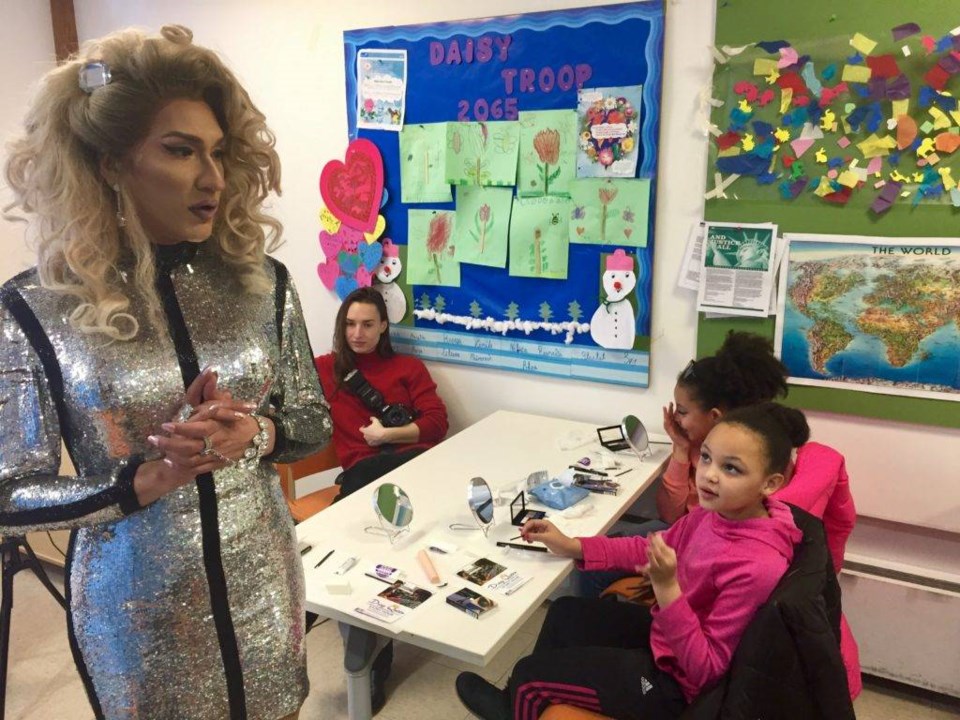 Though the makeup tutorial's target audience was older than that of the usual story hour, which is geared toward toddlers, the goal is the same: to provide a safe space for all genders and a positive queer role model for young people.
"My preferred gender pronouns out of drag are he and him," Lemon explained to the class. "But in drag I go by she and her. That is the essence of drag, creating whatever fantasy you want to create!"
Lemon taught her pupils how to build a "dramatic eye," complete with liquid liner, a range of shimmery shadows and false lashes. She demonstrated the techniques on her assistant Jonathan Hamilt, Drag Queen Story Hour NYC's co-founder, and then the kids tried them on themselves.
Lemon moved about the room in bejeweled go-go boots, cheering the girls on as they blended, dabbed and smudged.
"You look fabulous!" she told them again and again.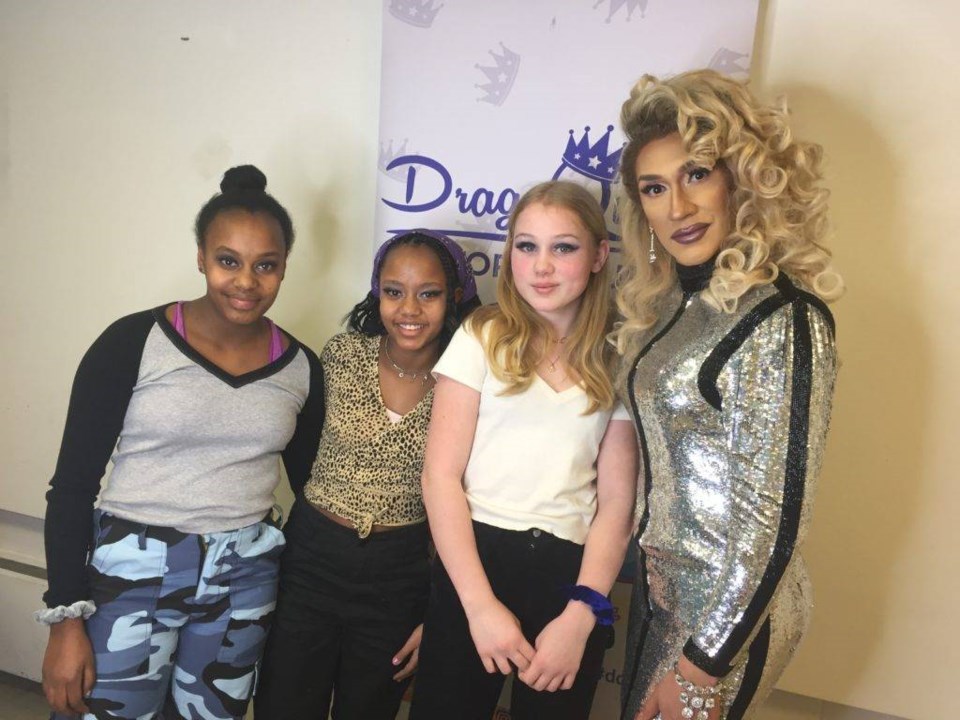 19-year-old Chanthea likes to watch makeup tutorials on YouTube, but always found doing her own eye makeup tricky. She says she learned a lot from the class.
"I'm going to explore more eye makeup now," she said. "I didn't know how to do it before, so I wouldn't waste my time. But now I'm willing to try a bit more."
After the one-hour workshop, the girls stuck around for a photo shoot with Lemon, before they left with sparkly lids, long lashes and some new-found makeup skills.
Until the next Drag Queen Story Hour at a library near you, take a look at our photos.
(Photos by Alex Williamson for BK Reader.)